Sometimes we can get stuck in a rut when it comes to the rooms in our facilities. We need a change, a makeover, a lift. The Makers of Cool can show you how to change a room from boring to epic. If you need a change, a makeover, a lift, Uloft can make any room a favorite. Let's see how.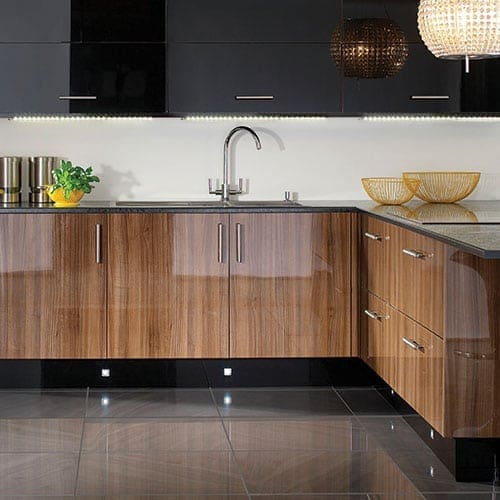 Kitchen – the New Favorite
The kitchen usually acquires high traffic. You know, because of the food part. University Loft has beautifully designed kitchen cabinetry to make your kitchen the place you want to be even if you don't like to cook. With granite counter tops and drawers that you can't slam shut, these cabinets will give your kitchen the lift it needs.
Dining Room – the New Favorite
Go from Dull Dining Area to Excitement Central with stylish tables and chairs from Uloft. If you have a large dining area, mix it up with high tops and standard tables. Select rounded, square, or rectangle shapes. Add spicy decorations to make this room your fave.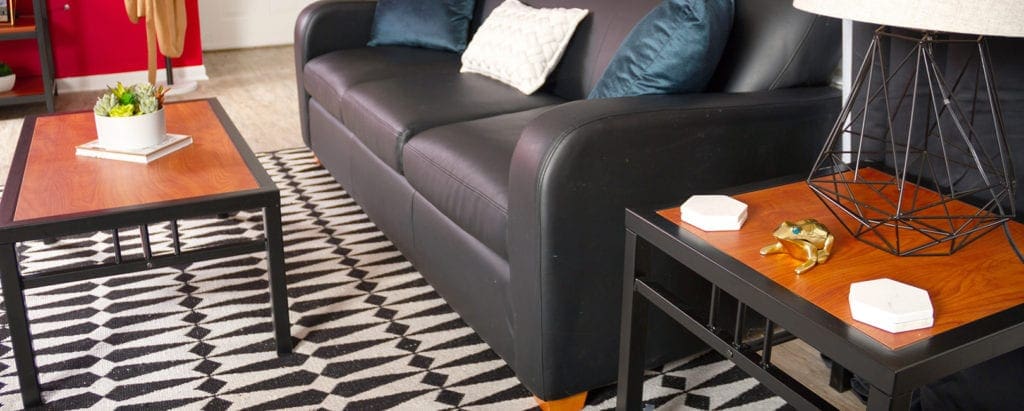 Living Room, Lobby, Common Area – the New Favorite
When it is time to put your feet up, soft seating from University Loft is the way to go. We have a number of collections from the ever-faithful Jennings to the new Mid-Century Arne Series.
We have a great variety of fabrics and finishes that will blend and match the color schemes of your rooms and customize pieces to fit your taste.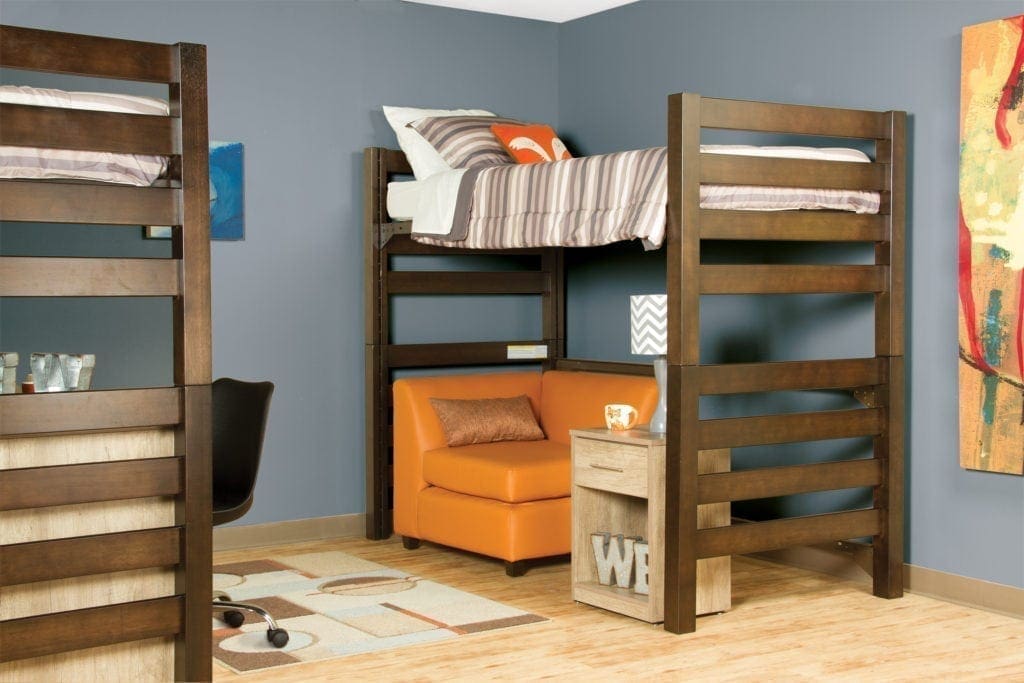 Bedroom – the New Favorite
Choose from a solid wood series, a wood and metal series, or a metal and laminate series. If you need space, you can go vertical with our modular pieces. Our stackable bedposts allow multiple heights, and the four-slat bed ends can also be adjusted to several heights.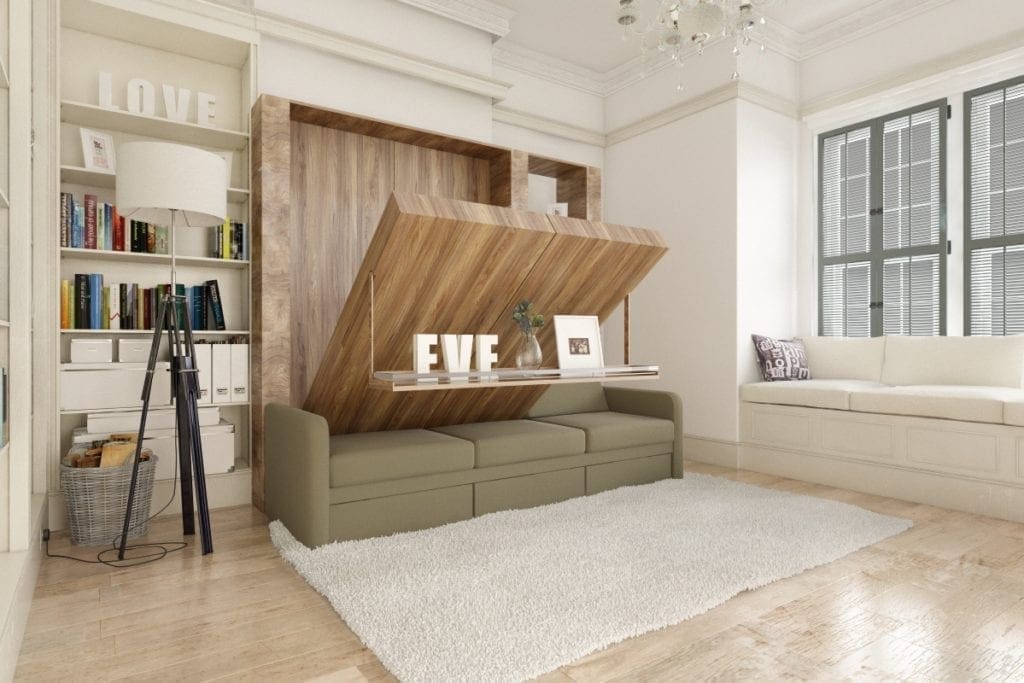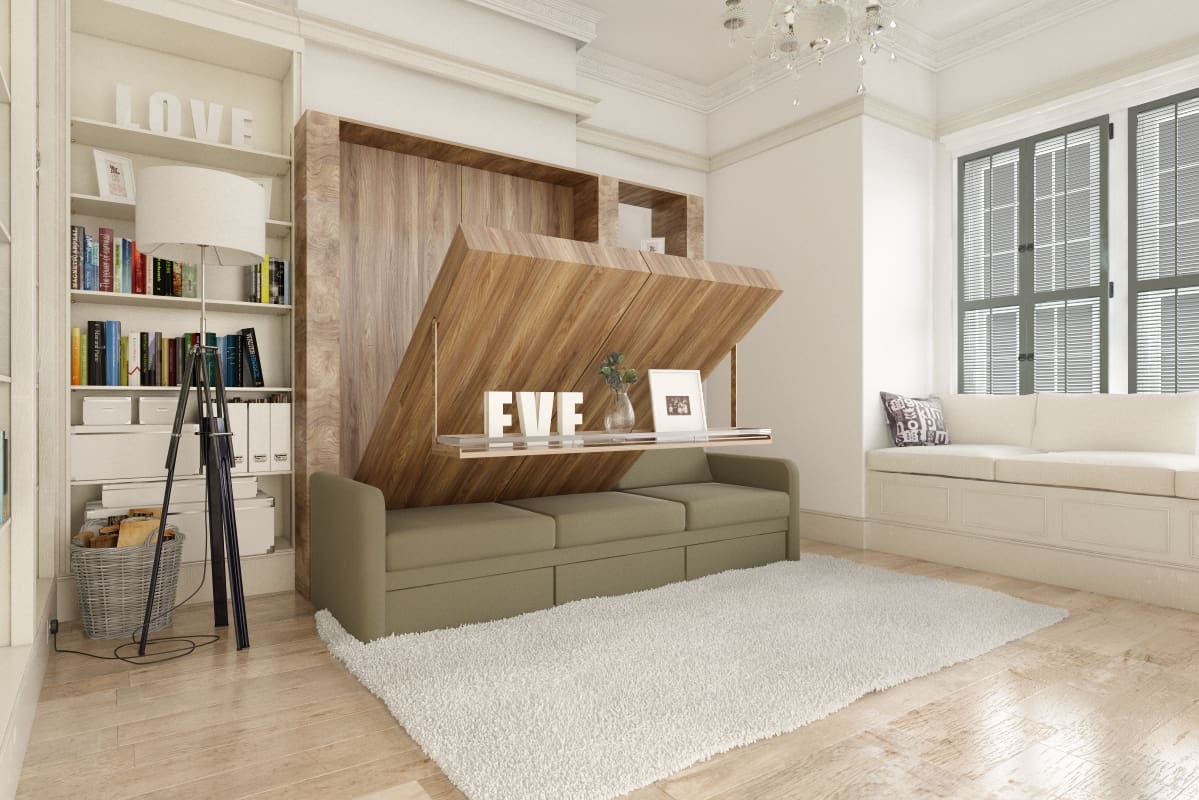 Our bed-by-night, sofa-by-day Murphy Bed might work better especially if you are outfitting a small apartment.
Add nightstands and drawer chests. Then finish off the room with a wardrobe for added storage. This will be another favorite.
Hand-Crafted – the New Favorite
Much of the University Loft furniture is hand-crafted by our skilled craftspeople. They are made the University Loft way, durable and strong to withstand use for years to come.
You can find more Uloft products in our catalogs. If you have any questions, give us a call at 800-423-LOFT (5638) or contact us here. Do you need something fast? Ask about our Quick Ship Program. We would love to do business with you.
Founder and owner of University Loft Company, James N. Jannetides brings the team of innovators together to continue to create state-of-the-art furniture for universities, municipalities, off-campus housing, apartment and new development, boarding schools, and GSA defense quarters. University Loft offers you better furniture for your today and your tomorrow. As he says, "We are always learning, always innovating, and always improving…We are University Loft Company."
Until next time ~ Ginger Bock