CARING FOR YOUR FURNITURE

WHILE CARING FOR YOUR HEALTH
Proper care and cleaning of surfaces can go a long way in protecting the health of our communities. Because we care about your health and safety, we are dedicated to providing the most up-to-date information on how to protect yourself as well as your surfaces.
DILLON AND MUSE
Carefully remove the majority of the spill/stain immediately with a clean dry cloth.
Soak a clean cloth or sponge in a mixture of liquid soap (i.e. Ivory, Dawn) and water, wring it out, and use it to wipe the fabric
Rinse the surface with a clean cloth and water.
Wipe dry.
OSCAR
As much as possible, quickly soak up spills without rubbing the fabric, and immediately remove spots and stains.
Vacuum the surface gently to remove the dirt if it has dried.
Soak a clean cloth or sponge in a mixture of liquid soap (i.e. Ivory, Dawn) and water, wring it out, and use it to wipe the fabric without over-wetting.
Remove cleaning residue with a clean cloth and water.
Blot with an absorbent cloth and then air dry.
Disclaimer: We recommended pretesting a small area first.
PUNCH
How to clean our Vivalife performance fabrics? Always treat stains promptly. At first, remove any excess dirt or liquid with a paper towel. If the stain has already dried, gently brush off any excess material, then dab softly with a damp cloth or sponge until it disappears using the method described below.
Caution: Make sure to always use the least aggressive cleaning agent first. Repeat with a stronger product in case the stain hasn't disappeared after the first attempt. If possible, put a clean cloth on the back of the stained area to absorb excess moisture.
For less severe stains (Coke, coffee, milk, red wine, tea etc.)
Add a mild detergent (i.e. Ivory, Dawn) to lukewarm water.
Take a clean colorless cloth, wet the stain until damp with the cleaning solution and gently rub the stained area. (Do not over rub)
Repeat until the stain is removed.
Afterwards, rinse the fabric with a damp cloth to remove the cleaning solution.
Air dry.
WOOD & LAMINATE
Use only dish washing liquid, warm water and microfiber cloth. Mix a small amount of soap and warm water and apply to surfaces with cloth, frequently rinsing cloth with clean water.
METAL SURFACES
Using a bucket, add a few drops of mild liquid detergent to warm water and wipe down surfaces with a lint free cloth. Cold water to rinse.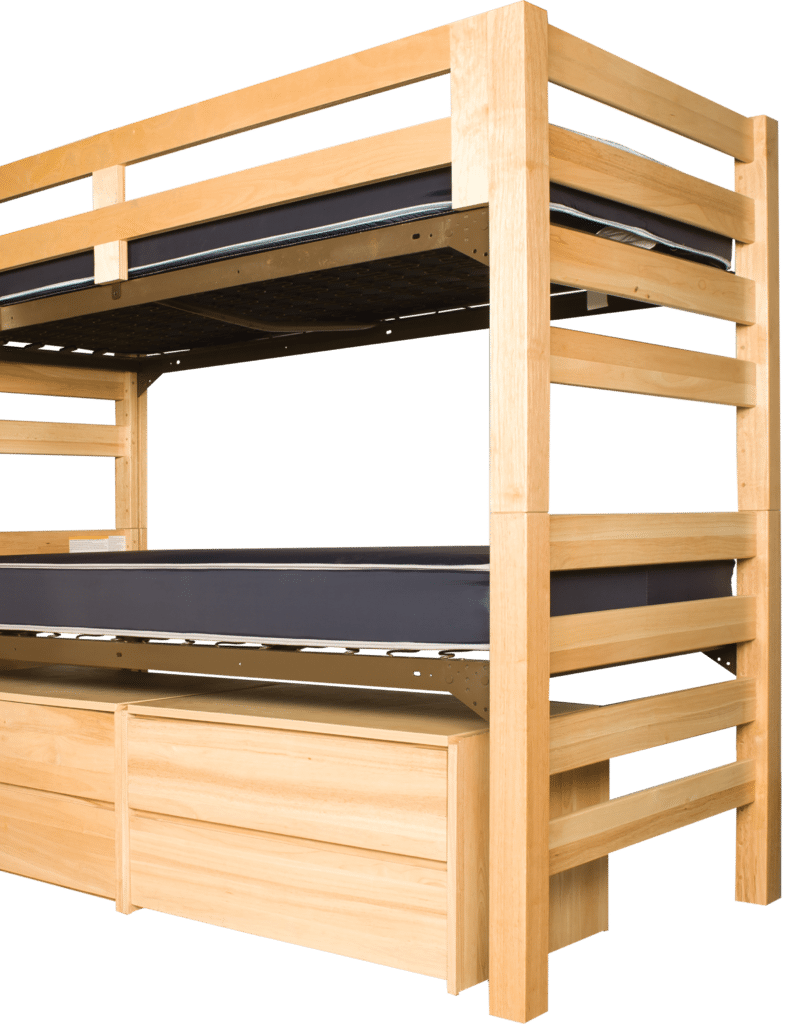 SAFETY STANDARDS
Bunk Bed Features
Stability: Unlike many manufacturers, University Loft has adopted 3″ x 3″ bed posts are our standard which offers greater surface to surface contact area for added stability.
Stronger Construction: Our bed ends feature 4 spreader rails. The extra rail means stronger contraction for enhanced safety and durability.
Spreader Rail Distance: In accordance to Child Safety Standards, our bed ends are designed so that all spreader rails either allow the passage of a 9″ diameter sphere (the space needed to withdraw a child's head) or they are close enough to prevent the passage of a 3.5 x 6.2″ block.
Ladders
University Loft bunk beds are designed so that the bed ends can be used as ladders to access the top bunk. However, some room configurations, space restrictions or other conditions might make bed-end access impossible or unwise. In those cases, ULC also makes bunk bed ladders designed for use with our loft beds and bunks. These ladders feature warning labels describing proper usage, including exact pin positions for upper bunk springs and rails relative to the ladder placement. For safe use of ladders with loft bed configurations, ULC strongly urges compliance with the label instructions so that our safety standards are met and our warranty policy remains valid.
Greenguard Certified
UL GREENGUARD Certification provides manufacturers with a competitive advantage by evaluating the health impacts of products. Each year, University Loft undergoes evaluation to test our product for low chemical emissions. Our Greenguard Certification means that our products are proven to create healthier indoor environments.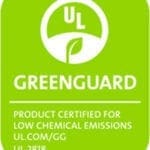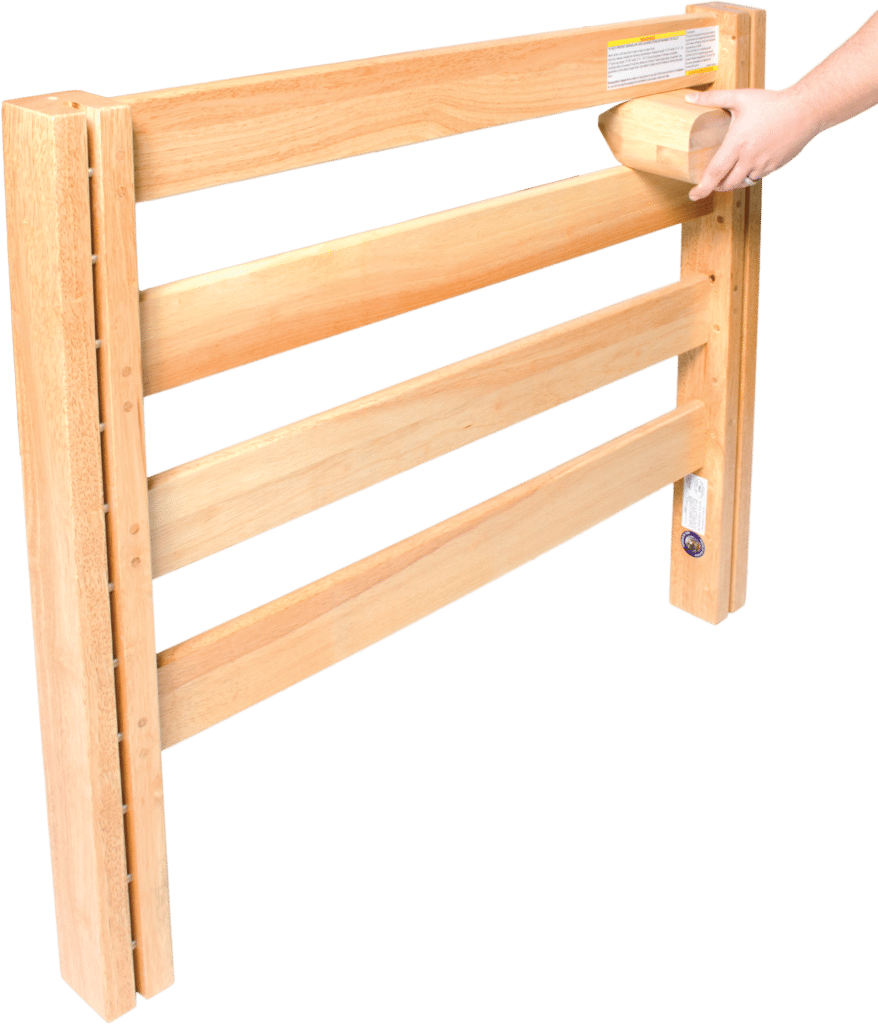 WARNING LABELS
All of our bunk beds come with warning labels that clearly state the precautions that must be taken to avoid injuries.