What do you need? New soft seating for your lounges, replacement furniture for your residence halls, updated furnishings for your GSA Defense Quarters, or perhaps new dining tables, living room pieces, or bedroom furniture? What ever it is, University Loft Company can help fulfill it, and our customer service and sales force teams are ready
to help you every step along the way. This is one of many reasons University Loft should be your furniture provider.
Let's look at some key benefits University Loft provides
For over 30 years, ULC has supplied campuses with state-of-the-art furniture that now has a track record of longevity. We know what our customers like and we know what our customers need.
Built by hand, University Loft uses strong wood from the Hevea Brasiliensis trees, and powerful construction such as English dovetail joints, corner blocks, and full-extension drawer glides to ensure long life to each piece of furniture.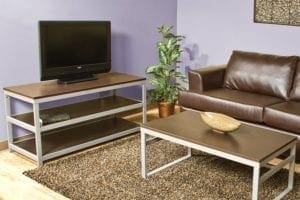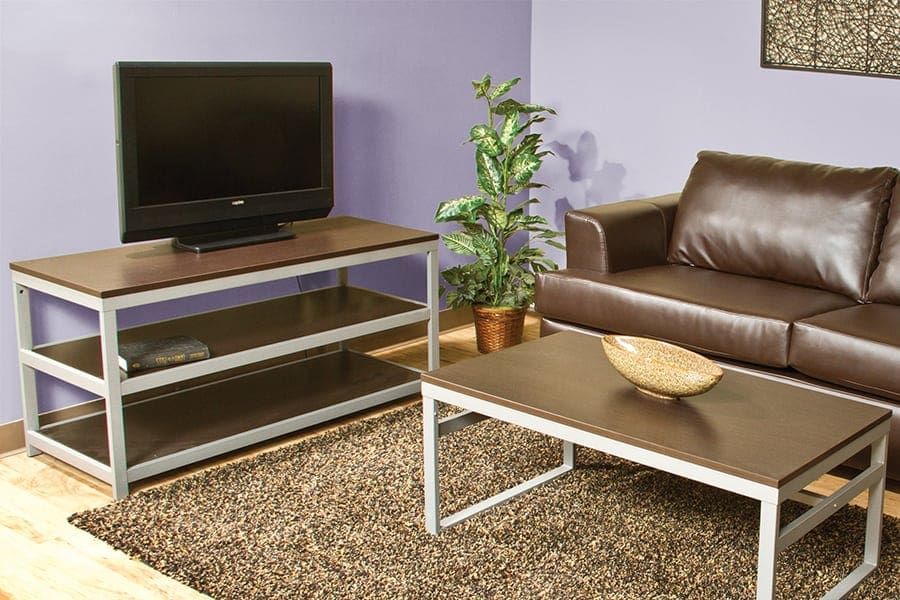 Our metal and wood blend series are trendy to meet the flavor of an up-to-date residence hall. Our solid wood series are classics that go great anywhere. One excellent quality to these pieces is they never go out-of-style. Either way you go, you will receive attractive furniture that is built to last for years to come enduring daily routines and then some.
Comfort is important and Uloft pieces are not only comfortable, but also good for your posture, easy on your back, and great place to rest.
Did you know that University Loft furniture has been through natural disasters and has come out still standing strong?  Our products are manufactured on a rock-solid foundation.
Our customers are important to us, and we are here to serve you to make sure you are satisfied with your purchase from shopping to installation. It is Uloft's desire to build a good, long lasting relationship with our customers by keeping a high level of communications and good customer service.
There were a few of the many reasons to make University Loft your furniture provider.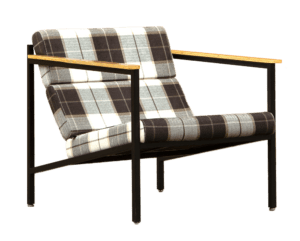 We would love for you to see more of the products we offer. Just browse our catalogs. If you see something you like or have a question, contact us or give us a call at 800-423-LOFT (5638). A skilled Uloft representative will be available to help you. If you need something in a hurry, we have many items that can be shipped at short notice. We would love your business and look forward to starting a new relationship with you or continuing our ongoing one.
University Loft Company wants your furniture buying experience to be satisfying. We are committed to producing top-quality furniture that provides the best value to you. We are innovators manufacturing products to improve student residence furniture, off-campus housing, defense quarters furnishings, apartment and new development furniture in addition to multi-family unit housing. Founder and CEO, James N. Jannetides is the creative force behind University Loft Company. His vision for loft beds was only the beginning of the accomplishments done in contract furniture through this company.
 Until next time ~ Ginger Bock
University Loft Company is growing and we're hiring. We are looking for good workers to become part of an excellent team. If you are interested or know anybody who would like to enjoy the experience and relationship of being a part of this growing contract furniture company, contact us here or call 800.423-LOFT (5638).