A few days ago, I stepped into an old house that was built in the late 19th century. At one time it was a duplex that later was converted into a single-family home in a renovated area of the city. The original house was well-built from the foundation to the roof. However, when changes were made and additions were built on, they were not given the same excellence and integrity that the original building had. There were many flaws and repairs to be made where the additions were. When something is built to last; it will stand the test of time. That is the type of product you will receive when you purchase your furniture from University Loft Company. They are built right the first time every time.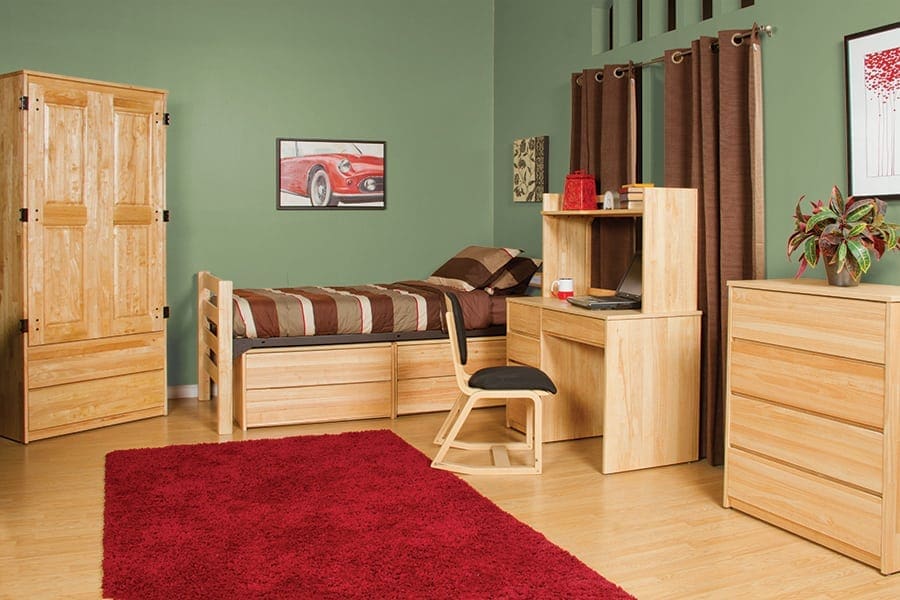 Solid Hardwood
University Loft holds a high standard of ethics in business by putting our customers and your needs first. We provide exceptional quality furniture at competitive pricing. It is enough that the hardwood we use, Hevea Brasiliensis, was proved stronger than Northern Red Oak, but that's not all. The grain that runs through Hevea Brasilliensiis is beautiful. Our solid hardwood furniture such as The Graduate Series, has beauty and strength so you can count on years of good use.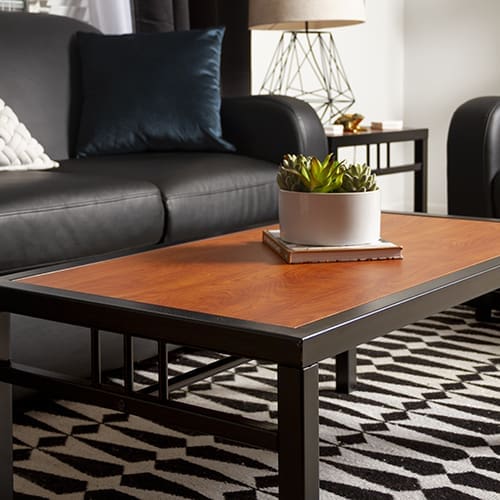 Wood and Metal Blends
Cool meets warm in our wood and metal blends such as The Uptown Series, you will receive solid wood drawer faces, English dovetail joints in our drawer boxes, high pressured laminate tops, and recycled steel frames.
Modular
Our furniture was created so that you could get the most out of the space you have. Go vertical and stack your furniture tall to open the floor and enjoy more room.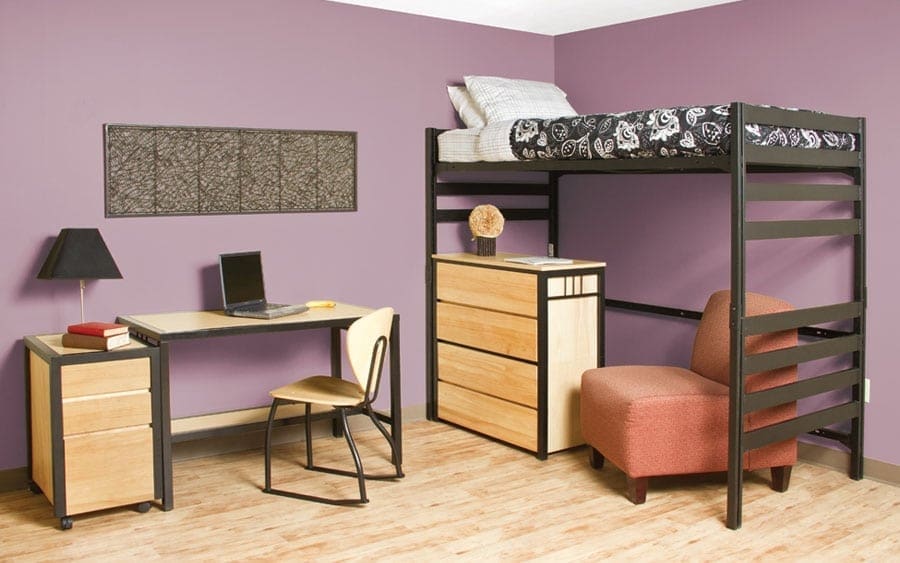 Innovation
It is our conviction to craft innovative furniture to meet the constantly growing and changing needs of our customers. We are committed to producing top-quality furniture with the best overall value, to manufacture it in America, to be responsible curators of our natural world, and to serve you to the best of our ability. We are always creating new and exciting products for your facility.
See for Yourself
See for yourself as you look around our catalogs. If you have any questions or want to know more about a certain product, you can contact us here or give us a call at 800-423-LOFT (5638). A Uloft representative will be ready to help you. If you need something at short notice, ask your representative about our Quick Ship Program, we might have something stocked and ready to ship to you.
Founder and owner of University Loft Company, James N. Jannetides brings the team of innovators together to continue to create state-of-the-art university furniture, off-campus housing, apartment furnishings and military housing. His continual enthusiasm and determination are the forces that help drive the company to better furniture for your today and your and tomorrow. As James says, "We are always learning, always innovating, and always improving…We are University Loft Company."
Until next time ~ Ginger Bock