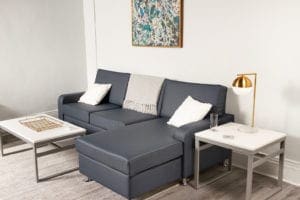 Common areas are places to gather, chat, read email, catch up on news, and just relax. They are a great place to be. That's why your common area deserves quality soft seating, and University Loft has just the furniture for you.
Features that are Head and Shoulders Above Others
The Makers of Cool use superior craftmanship when constructing our furniture. Our soft seating is strong and comfortable. You can count on it always being classy and stylish.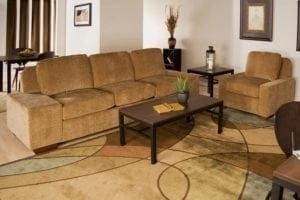 Independent Springs
Each cushion is constructed with a combination of high-density polyurethane foam and pocketed steel coil. Each steel coil is separately encased in a non-woven fabric pocket allowing each spring to work independently.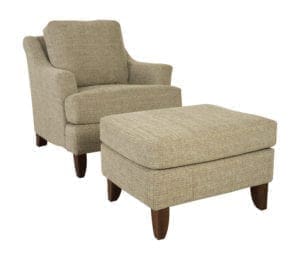 Greater Strength Longer Life
University Loft's modular frame construction allows the arms to be removed and adjusted. With this feature, accidents and damage are less likely to happen, especially during delivery. The Makers of Cool think of everything.
Our hardwood spring rails tenon are joined at each side and secured to the center support. Rails on both sides provide greater strength. Greater strength offers longer life to your furniture.
Velcro® Technology in Our Upholstered Products
University Loft uses Velcro® Technology into our upholstered products. We all know that somewhere along the line a stain, a snag, or a tear is going to happen. With ULC's Velcro® Technology you can remove the fabric and replace, repair, or clean it without a great amount of labor or cost. The life of your common area furniture has just been extended!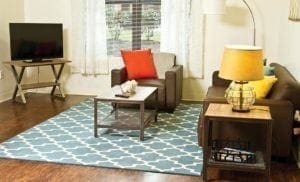 Quality and Consistency
The smooth look and feel of the arms and back are as a result of pre-fabricated foam components. University Loft has improved tailoring by unitize sewing. It enhances the look of skirted styles, arm and back upholstery.
Would you like to see more upholstery products? Browse our catalogs. We would love your business, so if you have any questions, you can contact us here or call us at 800- 423-LOFT (5638). One of our representatives will be ready to assist you. If you need something in a hurry, ask about our Quick Ship Program.
"University Loft is about the people who trust us to furnish their living space." Founder and CEO, James N. Jannetides' continual drive and determination is the force behind University Loft Company. His example as an extreme visionary has been a wellspring of encouragement and inspiration to many.
Until next time ~ Ginger Bock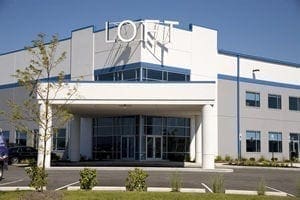 University Loft Company is growing and we're hiring. We are looking for good workers to become part of an excellent team. If you are interested or know anybody who would like to enjoy the experience and relationship of being a part of this growing contract furniture company, contact us here or call 800.423-LOFT (5638).