Contemporary meets traditional while comfort meets durability. Soft seating should be everything you want it to be, and you can have it all ways with the Southview Sectional from University Loft.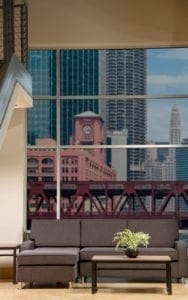 If you love sectionals, you will love this one. Let me give you 3 reasons why.
Built strong
This sectional has precision cut CARB compliant frames. This enhances the strength of the furniture for daily use and sometimes abuse and lengthens the life of the sofa so that you get the most out of your purchase.
Modular Look
The Makers of Cool are all about modular design. We built it so you can move it around with ease. With the Southview, we combine welting with a modular look.
Third Iteration
With our third iteration of the series you will have supreme seating availability at hand.
That's three excellent reasons. Here are more.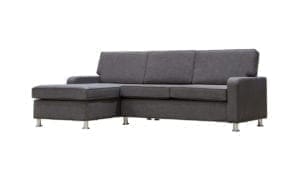 The loose cushions on the Southview Sectional make cleaning it a breeze. It's also easy to find missing items that always seem to slip between sofa cushions like spare change, keys, or cell phones. If you need to replace the upholstery, our hook and loop attachment method makes that easy too.
University Loft uses three layers of padding on top of the seat springs which makes your sofa super comfy. Each coil in the seat cushion is individually wrapped extending the life of your furniture. Our eight-gauge seat springs help prevent sagging. Stronger than cardboard, Pellon is placed on the back and sides to resist moisture.
You can have it all ways with the Southview Sectional from University Loft.
To see more of our fine furniture products, view our catalogs. If you see something you would like to know more about, you can contact us here or give us a call at 800-423-LOFT (5638). A qualified Uloft representative will be ready to answer your questions. Do you need something quickly? Ask your rep about our Quick Ship program. We want your business and are ready to help you meet your furniture needs.
Founder and CEO, James N. Jannetides says, "We are always learning, always innovating, and always improving…We are University Loft Company." As a leader in the furniture industry, we are living up to that quote and haven't stopped with state-of-the-art ideas for all types of furniture. Be on the look-out for more new and exciting furniture from University Loft. 
University Loft Company is growing and we're hiring. We are looking for good workers to become part of an excellent team. If you are interested or know anybody who would like to enjoy the experience and relationship of being a part of this growing contract furniture company, contact us here or call 800.423-LOFT (5638). 
Until next time ~ Ginger Bock