When we think of the many reasons University Loft demands a higher standard and creates a spirit of excellence, it always goes back to the same purpose. Our partners. It's our desire to continue crafting better furniture with higher quality at a great value for our partners. You are the motivation behind University Loft Company. When you receive furniture from us, we enter into a relationship. One we hope is long lasting. From every department, from every location, we offer a heartfelt thank you to our partners and friends who are a part of making Uloft the company we are today.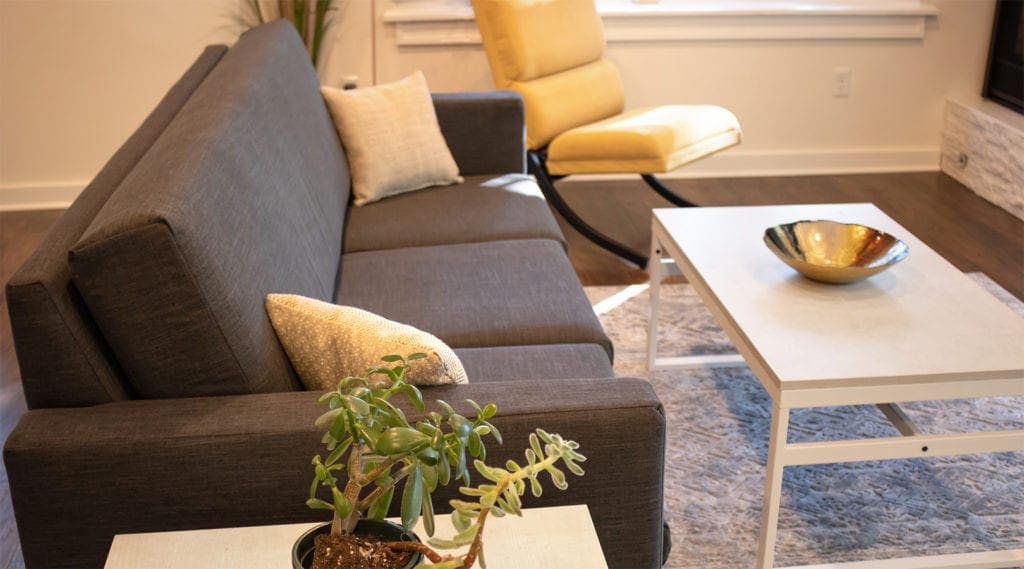 The Products
From the tried and true Graduate Series to the wide selection of soft seating, University Loft is manufacturing furniture that will make your life easier. The products we produce span the needs of facilities like universities and colleges, boarding schools and camps, municipalities and new developments, apartment complexes and multi-family units, military and off-campus housing.
University Loft Features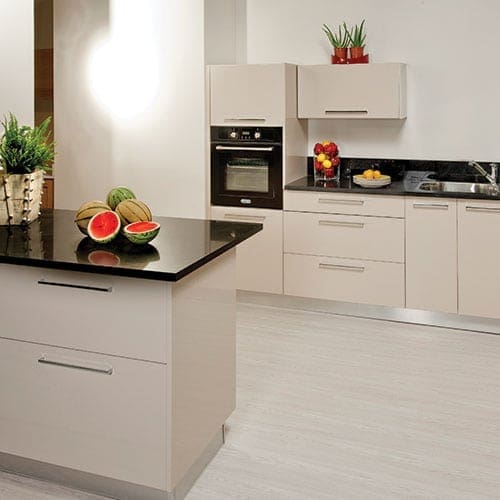 Kitchens and Baths
There is more to University Loft than meets the eye. We also have kitchen counters and cabinets with quality characteristics such as stoneware and granite countertops, drawers that never slam shut, and eye-appealing designs and colors. You never have to worry about strength and durability. We build these to last.
We offer shower, shower enclosures and faucets making your bathroom good to go for years of use and pleasing looks.
From Tight Space to Open Room
Student resident rooms, military barracks, small apartments, even children's bedrooms can be tight on space where trying to fit bulky furniture leaves no room for anything else.
Enter University Loft modular furniture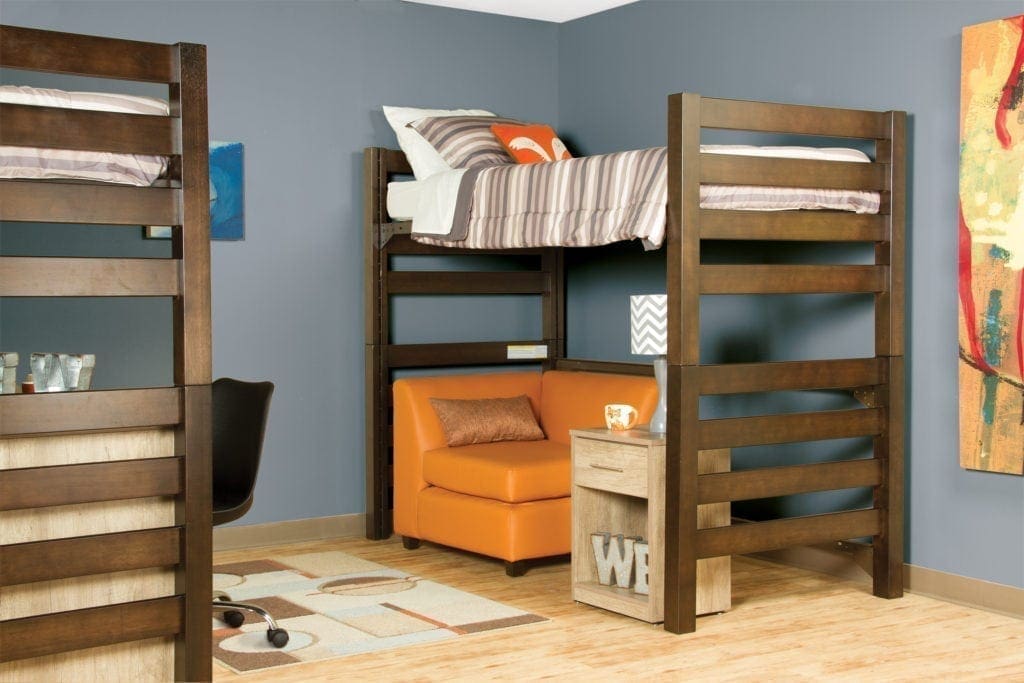 The furniture movies and television shows are made of.
Once you raise your bed with our Tool-Less System, open up your floor space by putting drawer chests under the raised bed.
Loft the bed to include something as large as a desk, chair, and drawer chests. You can even be more creative and set a little sitting area complete with end and coffee tables.
Another perfect space-saving piece is the ULC Murphy bed. For sleep, it pulls out from the wall and makes a comfortable bed. For regular use, it becomes an attractive sofa allowing you room to have guests.
Trendy Pieces for Apartments and New Developments
If you are looking for something a little more vogue, we have a selection of series that you will love. Have a look at what we offer

Soft Seating
With an array of fabrics to match your color scheme, and a variety of styles that will fit your decor, University Loft soft seating has something that is perfect for you.
Favorites
Some of our most popular series are these:
And there is more
Tables for dining, chairs that stack, kitchen islands, and special GSA furnishings to name a few.
Safety and security in your product is a priority to us. We make sure that the furniture we built meets and exceeds all standard safety regulations.
We use eco-friendly timber in our wood products and recycled steel whenever possible to do our part to keep the planet happy.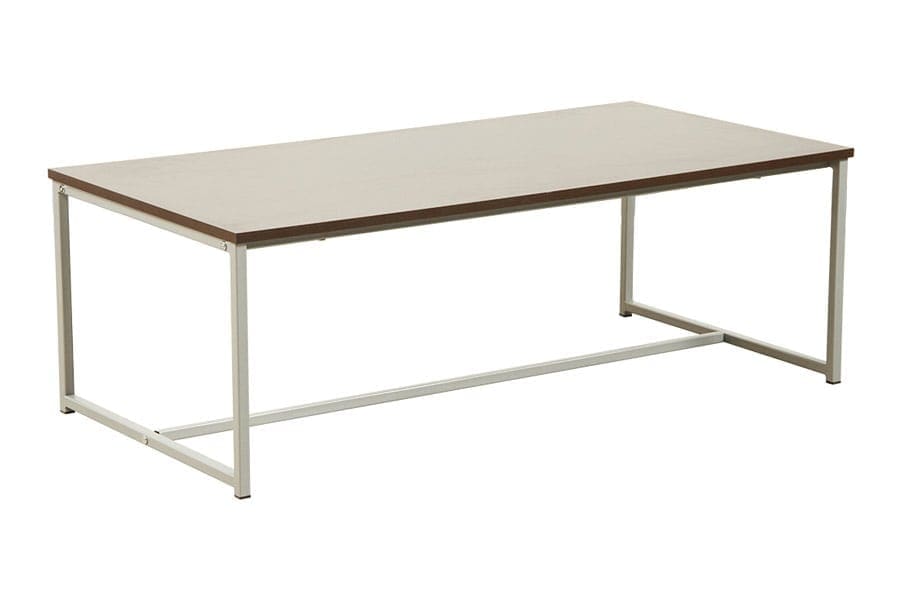 Fun Fact
What came first the tea table or the coffee table?
The tea table was invented before the coffee table. It made its appearance back in the early 17th century. Tea tables were a bit taller than today's coffee table, they were made to hold full tea services for easy access by the host.
Have a look at our catalogs to see more of our products. Contact us here or give us a call at 800-423-LOFT (5638), if you have any questions. One of our skilled Uloft representatives will be ready to help you. If you need something quickly, ask about our Quick Ship Program. We might have something stocked and ready to ship to you. 
University Loft Company is committed to producing top-quality furniture that provides the best value to you. Founder and owner, James N. Jannetides is the creative force behind University Loft Company. His vision for loft beds was only the beginning of the accomplishments done in contract furniture through this company. 
Until next time ~ Ginger Bock