The foyer. The welcoming room of a facility whether it's a narrow hallway or a large open space. Often they are the first area one enters make them the welcoming place. They should help express who you are and embrace the people with warmth and acceptance when they arrive. This is where University Loft Company comes in. We can dress up your foyer to make it cozy, comfy, modern, as well as welcoming. From soft seating to accent tables, University Loft has the pieces you need for your foyer. Put the amazing furniture of Uloft in your foyer.
Hint: The foyer is an entrance, so you probably want to keep it open. Utilizing the wall space with desks and chair leaves the middle of the room open for foyer effectiveness.
Here are some IDEAS
Let's start with the small entries
In the small entry, a writing desk from the Uptown series and a couple of single chairs like the Hamptons would make that perfect first impression for those entering your facility.
The Hex Table and the Sutton Series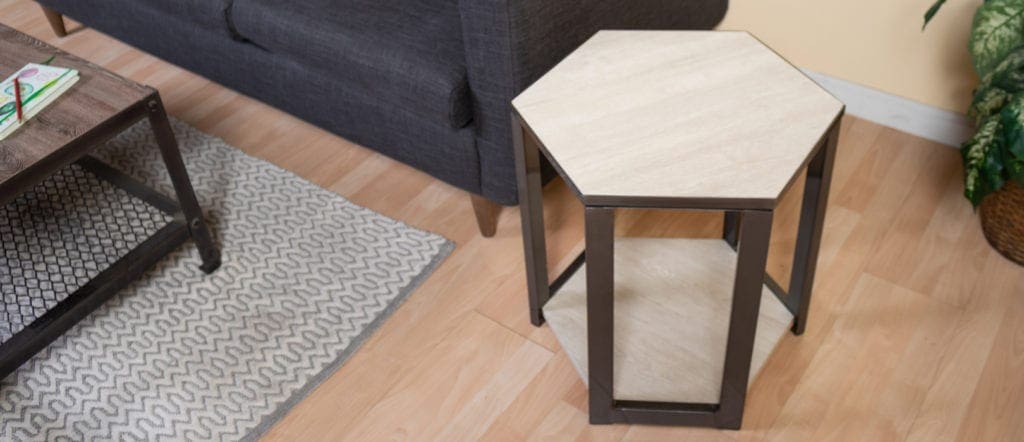 What a perfect way to make a small entry a classy and upbeat place. Add about three more Hex tables placed against the wall and you will have interchangeable tables to arrange and rearrange. Placing a Sutton chair, with or without arms on either side of the Hex to complete a narrow or small foyer.
Right in the Middle
For medium sized foyers, you can put a few more items for comfort's sake. Arrange a seating area complete with a couple of end tables on either side of the sofa. Select for one of our many series and pair them like the Southview Series with the Flat Iron Series. Add a middle-sized to large plant near a window or in a corner where it can receive light. If you don't want to have the upkeep of a living plant place silks around the foyer. You never have to water one of them.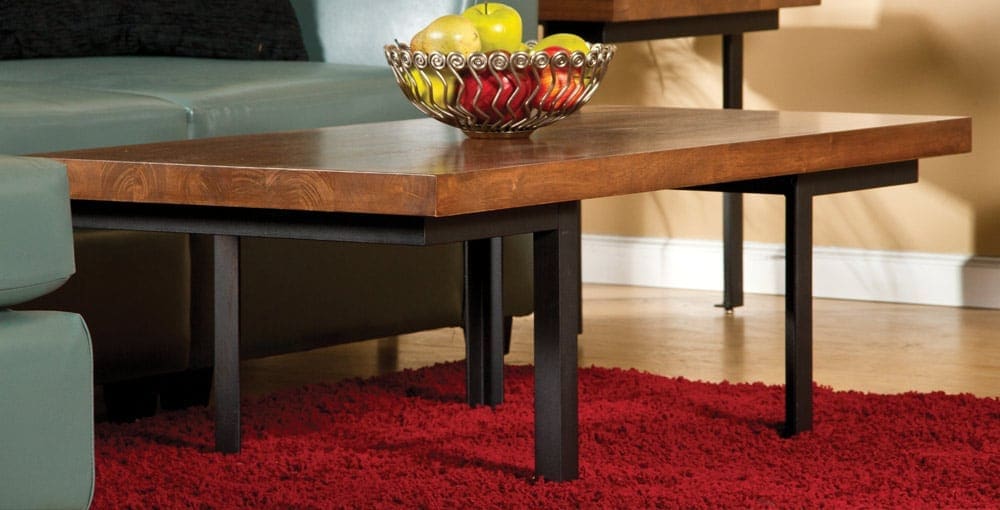 Living Large
Make your foyer into a cozy living room by dressing it with a full living room set. Add an accent table to hold an enchanting centerpiece against a wall. Consider special lighting and low playing music piped in for ambiance.
Imagine This
You walk into an open foyer with bright walls and natural lighting flooding the room. Lush plants decorate the corners. A friendly greeter sits behind a writing desk and directs you to take a seat. Several Lunars are pushed together to form an "S" are set in the middle of the room accompanied by a coffee table from the Butcher Block series in the center of the "S". Just beyond the Lunar collection, a young woman enjoys some privacy as she reads her email while perched in an Eclipse. She took advantage of the USB ports and charged her phone.
A long sofa from the Sterling collection with Butcher Block end tables rested against the opposite wall.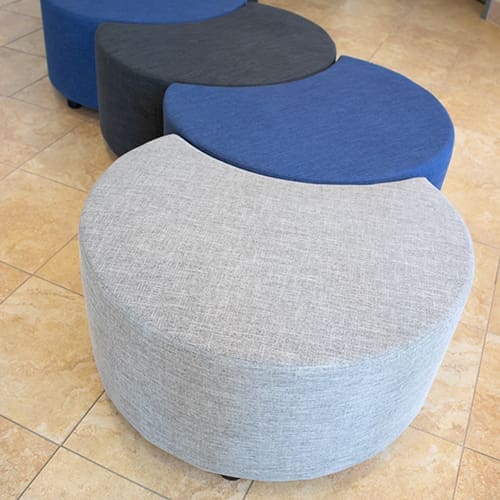 Though not all foyers can contain all of those visuals, you get the idea of how much you can do to make your foyer the best it can be. Put Uloft in your foyer.
To get more great ideas for your foyer, have a look at our catalogs. If you have any questions, you can contact us here or give us a call at 800-423-LOFT (5638). A University Loft Company representative will be available to help you. If you need something quickly, ask about our Quick Ship Program. We might have something stocked and ready to ship to you. We want to do business with you!
University Loft Company is dedicated to reacting quickly to your distinctive needs and desires. We are committed to helping our partners, employees, and community with a passion to be the be the furniture provider that meets your needs. As owner and founder, James N. Jannetides says, "When it's all said and done, we hope you recognize that our business isn't really about furniture, it's about the people who entrust University Loft to outfit the personal space where they live, work, and play. To remain worthy of that trust, we are always learning, always innovating, and always improving our environment, our products, and our service. It's what you expect of us and it's what we demand of ourselves. Thank you for choosing University Loft furniture." 
Until next time ~ Ginger Bock