Kids love them; parents hate them. You know what I'm talking about. The days when blistery, cold, white flakes fall from the winter sky. When accumulated into inches combined with drifts and blowing, these seemingly harmless droplets of frozen wonder can create havoc on the roadways and cause closings all over. Yes, I'm talking about the dreaded SNOW DAYS. A gift to kids, a burden to their parents. Conversely, some adults find snow days as a good excuse to finally relax. You can't really go anywhere, so you might as well chill out at home. Some folks have to venture out and brave the streets.
University Loft offers a big shout out to nurses, doctors, first responders, the police department, the fire department, journalists, and all of those who brave the dangerous conditions to serve others. However, for the rest, we are advised everywhere by every radio and television station in the area to not go out if we don't have to. So, how does a person keep from going stir crazy? The following are 10 things to do when you're snowed in. You surely won't have time to do them all, so choose wisely.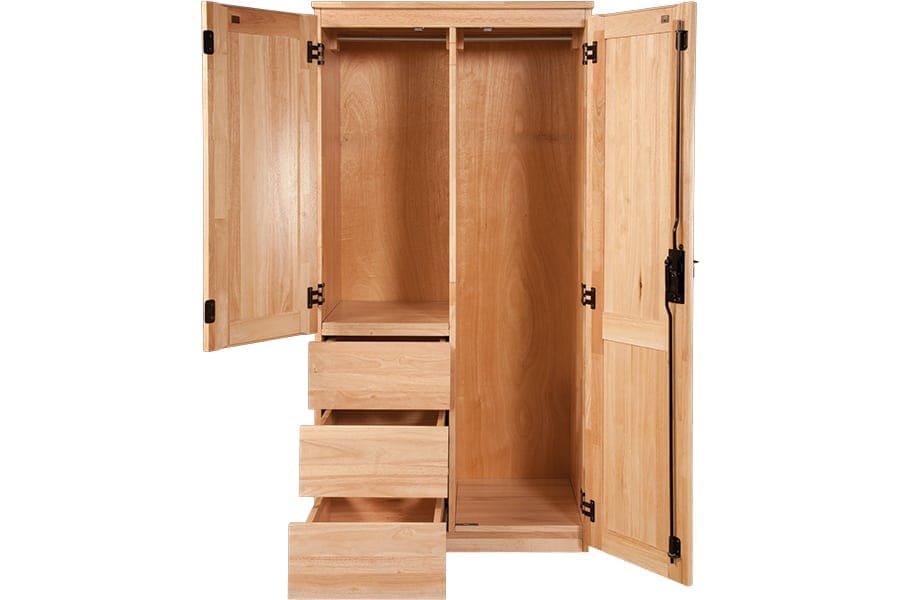 Clean your closet
Take a minute and go through clothes, shoes, and accessories you don't wear anymore and prepare them for donation. To make your closet more orderly, try this: hang shirts in one part, pants in another, jackets on the other side, and belts on the end. University Loft wardrobes add extra storage and organization to your closet space.
Shine you shoes
Finally, you have time to shine up those dull shoes. You might even use the extra time and clean your canvas shoes and sneakers.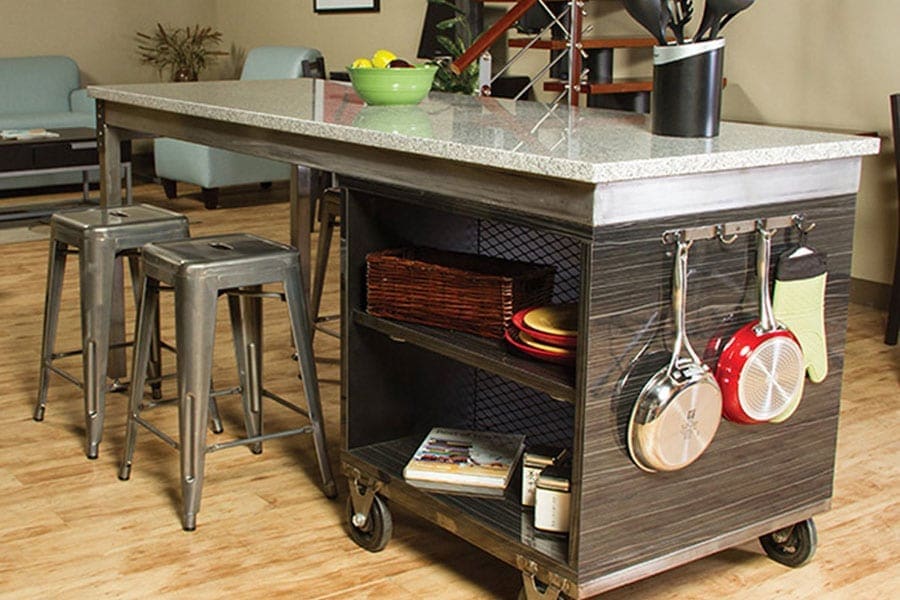 Scrap book
When your day off comes around, you say, "I'm going to work on my scrap book," but other things come up and you don't get to it. Well, today is the day to work on your scrapbook. The Kitchen Island from LOFT is perfect for projects like a scrapbook, crafts, baking, or even organizing your photos.
Binge watch your favorite series
Well, maybe not binge watch, use self-control so you can take advantage of the free day and do some other things.
Read a book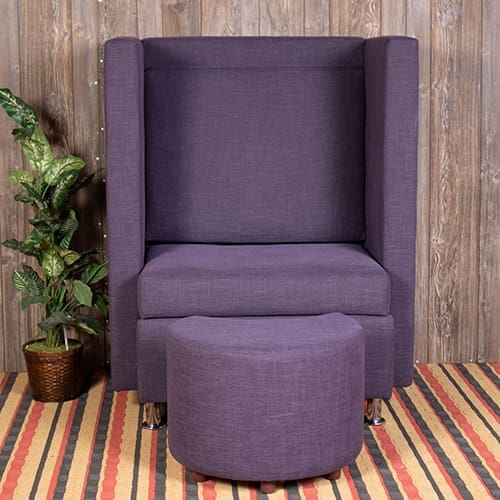 Have you found it hard to enjoy a book because you have no time to read? Now is the time to curl up into one of University Loft's many chairs and relax. May I suggest, the Eclipse? For ultra privacy and quiet time, it's a winner.
Organize your desk
It's easy to shove this and that away in the drawers of your desk, but disorder can rush on us quickly. Find a place for everything that you have put off putting away. Uloft's pedestal desks will help you keep order. With a large drawer for filing and storing hardcopies and other drawers for keeping your business, it is the Desk Order Solution everyone could use.
Write a book
We all have a unique story. Why not write it down? New York Times bestselling author, James Alexander Thom, loves to write his historical novels with a pen and pad of paper, the old, old fashion way. You, however, may prefer pulling out your laptop and type away. Sit behind one our writing desks for optimal results.
Take a nap
It's a good time to take a rest. Lay on top of one of the Uloft bunk beds or spread out on the Interlude and set the alarm to go off in 30 minutes.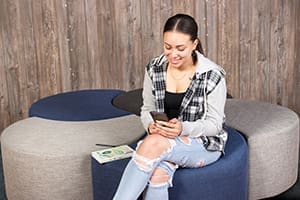 Reconnect with old friend
Search on social media for old friends with whom you have lost touch. Then spend time with them sharing your old pleasant memories.
Watch a movie
Grab the microwave movie popcorn, some soda pop, and the candy bars, then spread your favorite blanket over your recliner and get ready to step into someone else's world for a couple of hours.
There you have 10 things to do when you're snowed in. Do you have any other suggestions that you could share with us? Leave them in a comment below.
To see more of our furniture products, go to our catalogs. If you have questions, contact us here or give us a call at 800-423-LOFT (5638). Do you need some items right away? Ask your University Loft representative about our Quick Ship Program. We would love your business.
"University Loft has partnered with more than 1,200 campuses and the armed forces of the United States which has taken us around the world. We put the same process and focus into all of our partners from a replacement cushion cover to an entire campus. Our focus is on you and doing it right."
~ Jeff Carlson, President – University Loft Company
Until next time ~ Ginger Bock