University Loft Company proudly supports the men and women that serve in all our military branches. For that reason, our GSA Defense furniture is built with the most up-to-date construction techniques the offer strength and durability to every piece. Like our student housing furniture, our GSA Defense furniture will add warmth and personality to a room lending the home-away-from-home feeling. Our furniture is comfortable and practical, but it is also built University Loft strong. Our GSA Defense furniture is the choice for military housing.
Let's Look at some specialty beds crafted especially for the military.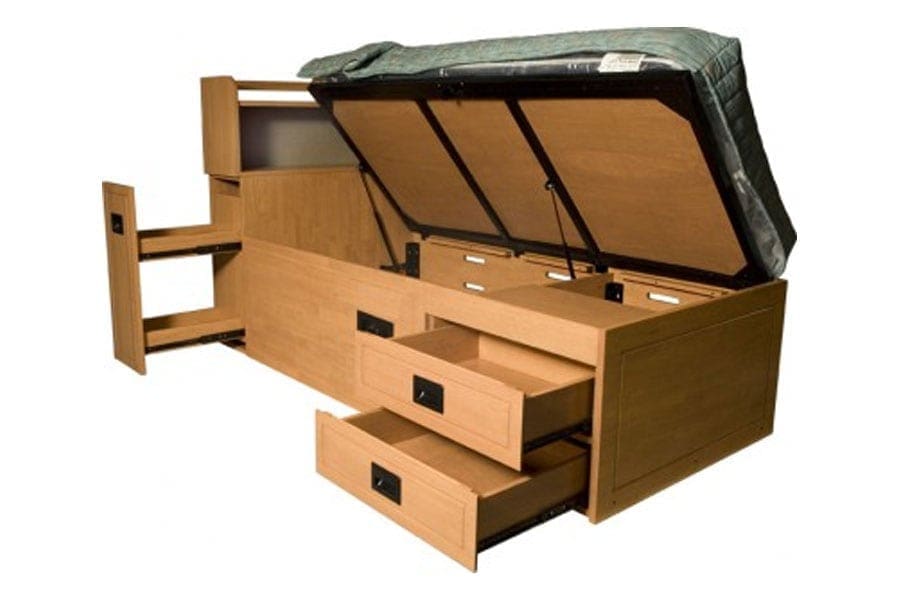 The Lift Bed
There are four powerful reasons the Lift Bed is a good selection for GSA Defense Quarters.
Extra-Long Sleep Surface
This bed has an extra-long sleep surface with the latest European slat cross members that bend when weight is applied. You will sleep in comfort.
Environmentally Farmed Timber
Being a good steward or our environment, we use wood that tests stronger than Northern Red Oak, grows faster than oak, and is useful throughout its entire life. This is Hevea Brasiliensis. You aren't going to get particle board from ULC! Only the best!
The Lift
This bed has extra storage beneath it, two gas-filled cylinders that lift the mattress and underlying frame top. It also includes three full-extension, heavy-duty drawer glides with dividers. The Lift bed helps you stay organized and keeps your belongings in a safe place. Here's why: it also includes a four-way military grade locking handle and padlock eye.
Bookshelf
Place fond mementos and favorite knick-knacks along with the current book you are reading on the bookshelf that comes with the Lift Bed. It includes a fabric-covered tack board. Why not make this tack board into your own Vision Board and build upon it ideas and goals as they come to you.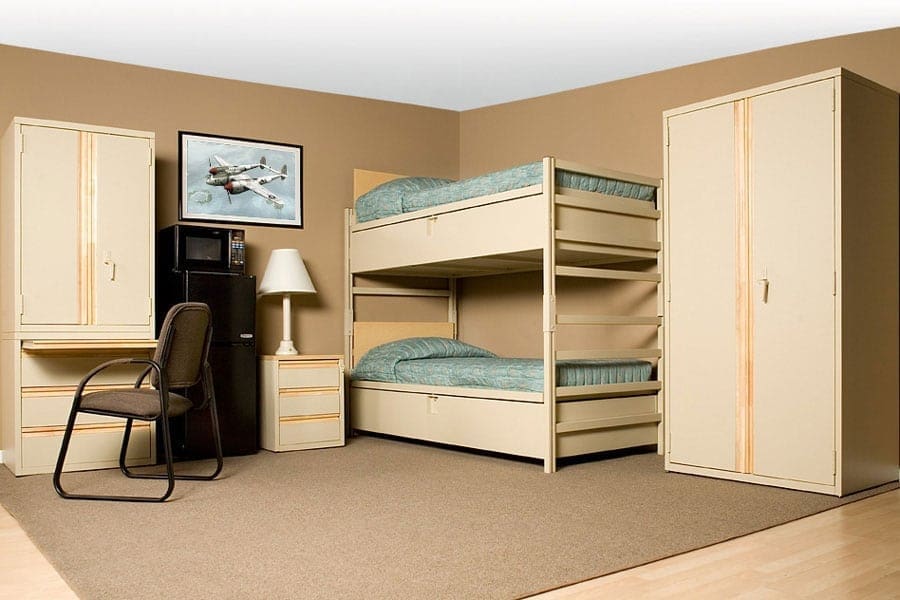 The Metal Series Lift Bed
These solid metal bed frames also have gas cylinder lifts and pad lockable hasps. Now, here is the beauty of these beds, the headboard, and the beds themselves have the University Loft Tool-Less Adjustable System ™. It's tool-less! You don't need any strange wrenches or hammers or even pocketknives to adjust the beds. We just want you to get down to the business of sleep.
The Enlisted Series
We have solid wood beds in the Enlisted series. The twin beds in the Enlisted Series can serve you however you need them. Use the bunk beds for roomies or set up the junior loft to put drawer chests under the bed. You may just need a twin bed in a room or utilize an open loft to maximize your floor space. Whatever it is, we can help you get the desired results.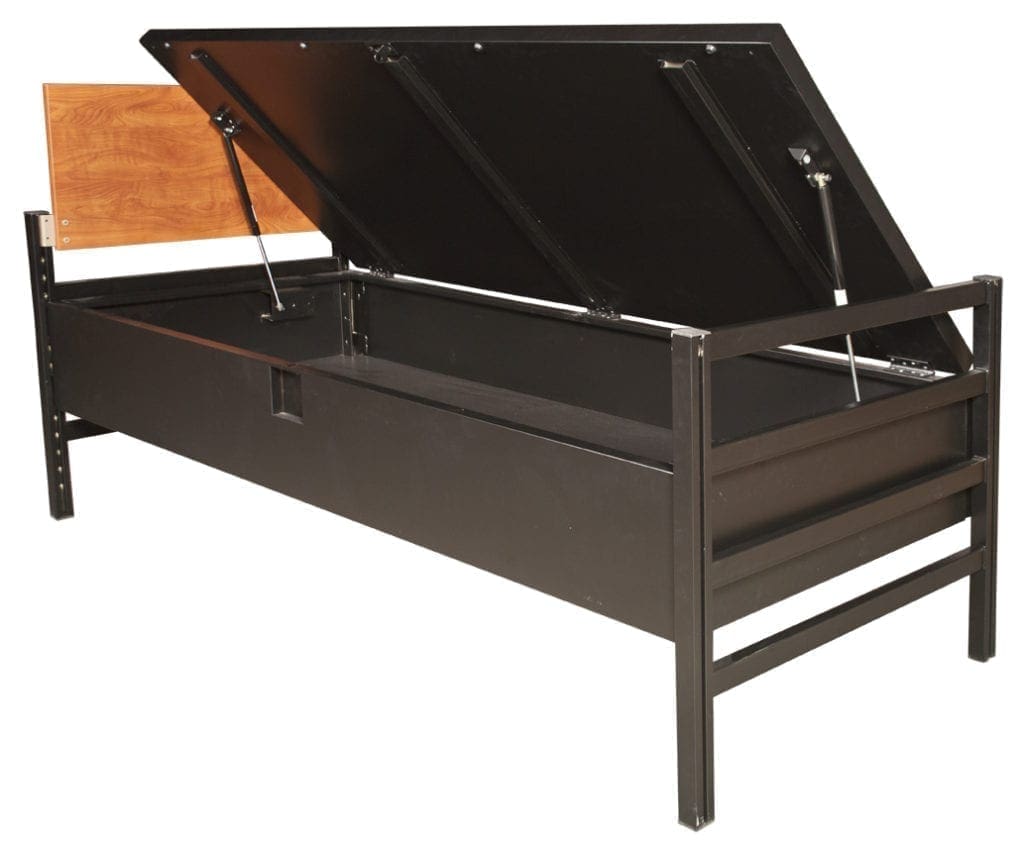 We have more than just beds to suit our military. Have a look at what we have in our catalogs. If you have any questions, you can contact us here or give us a call at 800-423-LOFT (5638). Need something right away? Ask your Uloft representative about our Quick Ship Program. We would love your business.  
As a leader in the contract furniture industry, University Loft blazes a trail for new and better products to best suit you. Whether you are outfitting a university or college campus, an apartment complex or multi-family units, municipalities, or boarding schools, we have something that will work for you. Let University Loft Company be your inspiration. As founder and owner James N. Jannetides says, "Anyone can glue together particle board and call it a cabinet, but we offer state-of-the-art construction techniques when we build our furniture to ensure that it will last your for years to come. Only the best for our partners and customers…We are University Loft Company."
Until next time ~ Ginger Bock