If it's way overdue for you to upgrade your lounge furniture, you are reading the right article. University Loft Company has the perfect combinations and a variety of collections from which to choose for your apartment complex, new development, common area, or lounge. We also have array of fabrics and vinyls. Not only that, but you can choose finishes that will follow your color scheme and agree best with the theme of your lounge area. There are a few collections listed below. Click on the series names, and you can get a nice view of the designs and pieces.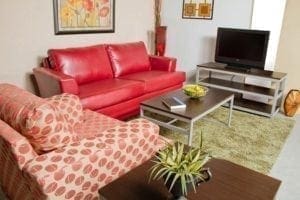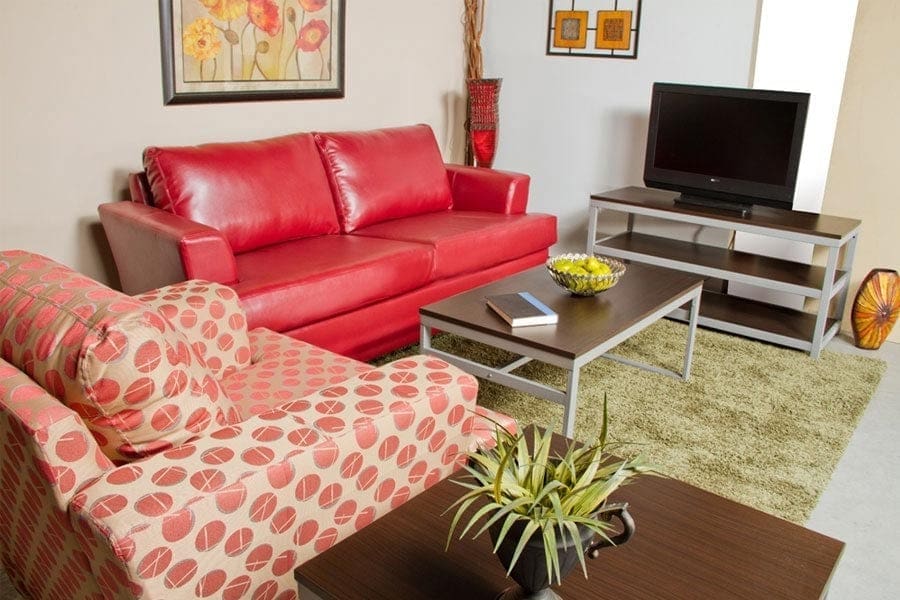 The Uptown Series • The Butcher Block Series • The Flat Iron Series • The Rhodes Series • Alamedo Series • Brentwood Series • Inglewood Series • Ridgefield Series
These are just a few of the attractive and comfortable pieces that University Loft offers. There are many more that might be right up your alley. Built the old-fashioned way, by hand, and by skilled craftspeople.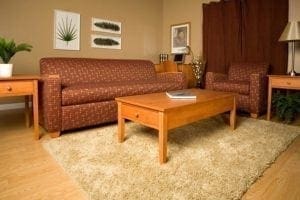 We hope you don't have trouble selecting from our hundreds of fashionable fabrics. Our vinyls also come with a nice assortment. If you would like to discuss your options, you can contact one of our qualified representatives who will help you find the match you need. Our fabrics are contract grade. With that extra durability, they will be able to hold up against the communal every day traffic they are bound to see. It's also good to know that ULC fabrics have passed the "double rub" machine test that simulates the seating motion of normal wear. The Makers of Cool go the extra mile to provide long lasting furniture.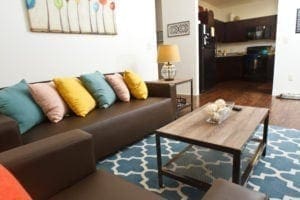 Would you like to see more of our fine furniture products? Please have a look around our catalogs. If you see something you like or have a question, you can contact us or give us a call at 800-423-LOFT. Your business is important to us, so please let us know your furniture needs, and we will take care of you. If you need something in a hurry, we have a quick ship program we can discuss with you.
University Loft is about the people who trust us to furnish their living space. Founder and CEO, James N. Jannetides' continual drive and determination is the force behind University Loft Company. His example as an extreme visionary has been a wellspring of encouragement and inspiration to many. University Loft Company continues to lead in the contract furniture industry. 
Until next time ~ Ginger Bock
University Loft Company is growing and we're hiring. We are looking for good workers to become part of an excellent team. If you are interested or know anybody who would like to enjoy the experience and relationship of being a part of this growing contract furniture company, contact us here or call 800.423-LOFT (5638).