As I've gotten to know more about University Loft, one word keeps coming up: commitment. In particular, I've discovered that ULoft is committed to excellence in three key areas of interest to the college dormitory furniture buyer:
Innovation:
Innovation is in the life blood of University Loft. After all, it was James Jannetides' innovative spirit more than 25 years ago that led to the founding of University Loft. You see, James saw a better way to comfortably maximize dorm room space when he was a student at Southern Illinois University. But he didn't just imagine it; he made it happen. Pretty soon, he had outfitted hundreds of dorm rooms and University Loft was born.
Of course the innovation didn't stop there. James Jannetides and University Loft have continued to develop innovative dorm room furniture solutions. (In fact, James holds numerous United States patents for his university housing furniture systems.) And what of the future? University Loft is always a step ahead, designing, creating and testing to make sure the college students of today and tomorrow are well served.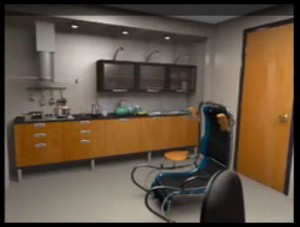 Quality:
Innovation by itself wouldn't mean much if the real-world product didn't measure up to its promise. That's why University Loft goes the extra mile to build top quality furniture for college dorm rooms. We use better materials including solid wood that is stronger than Northern Red Oak; and better construction methods featuring dovetail joints, mortise and tenon connections, and corner blocks for reinforced desk and dresser drawer strength.
The Environment:
Even before "going green" became fashionable, University Loft initiated our Green Plan. We use Environmentally Farmed Timber that grows three times faster than oak and can also be tapped during its growth for latex used in the production of rubber. We've planted more trees than we've harvested, and we've been designated a Friend of the World for many years.
Just as parents and educators expect commitment to excellence by students, those same parents, educators – and students – expect commitment to excellence from University Loft. And that's just fine, because we demand excellence from ourselves, by being innovative, quality conscious and environmentally responsible.
Bob
The ULoft Blog Team
About University Loft Company and our solid wood modular residence life furniture:
Since 1984, when James Jannetides built a loft configuration for his own dorm room at Southern Illinois University, hundreds of thousands of college students have enjoyed better campus living thanks to University Loft furniture. Today, University Loft serves more than 1,200 colleges, universities and related student housing partners. As Jannetides' says: "We are always learning, always innovating, and always improving … our environment, our products, and our service. We are University Loft Company."