Oh for a good night's sleep! When there is a lot on your mind from studies and activities, it is sometimes hard to fall asleep at bedtime. There are many remedies to aid in better rest, so you can sleep better, learn better, think better, and do better. A few helpful hits are:
Don't go to bed hungry or stuffed
Create a restful atmosphere
Go to bed at the same time daily
Exercise – even if all you have time to do are a few push-ups or take a walk, get your body moving
Shelf your burdens – it isn't easy, but try to stop thinking about worries and problems when you're trying to sleep.
The right mattress from University Loft Company.
In dormitories, matresses can take a beating. From seconding as a sofa for friends to accidental spills leaving stains and saturation. A mattress can become a bacteria trap. There are proper ways to care for your Uloft mattress and keep it in good shape through the years.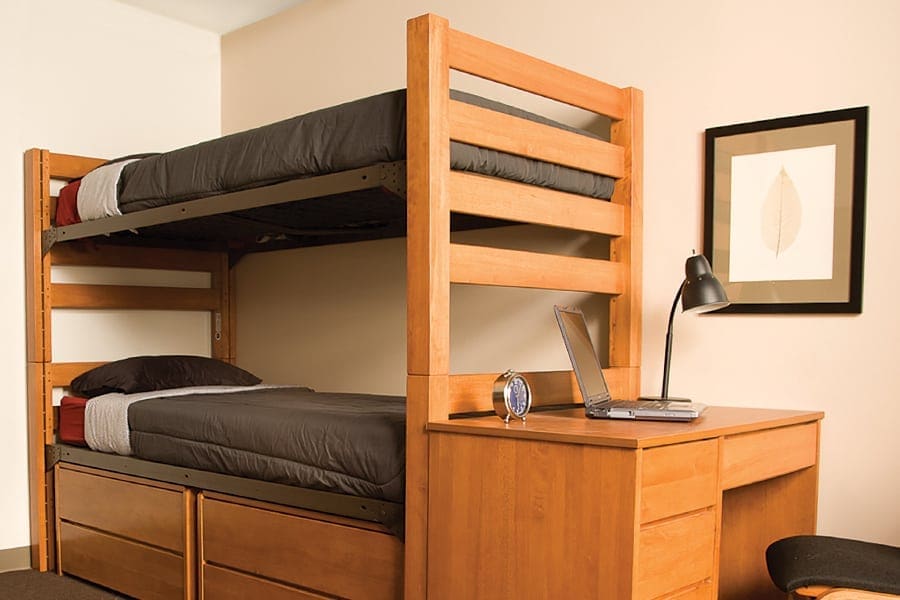 Because sometimes dorm mattresses do not have proper bedding, aren't rotated regularly, and aren't properly cleaned, the life of it can be shortened. University Loft has a few suggestions. For instance: mattresses should be rotated regularly and replaced every five years. We have a program that will ensure proper rotation and care.
In typical University Loft fashion, we have a wide variety of mattresses from which to choose. Let us create a Mattress Rotation Program tailored just for you and your college, university or organization! Ask one of our ULC representatives for details.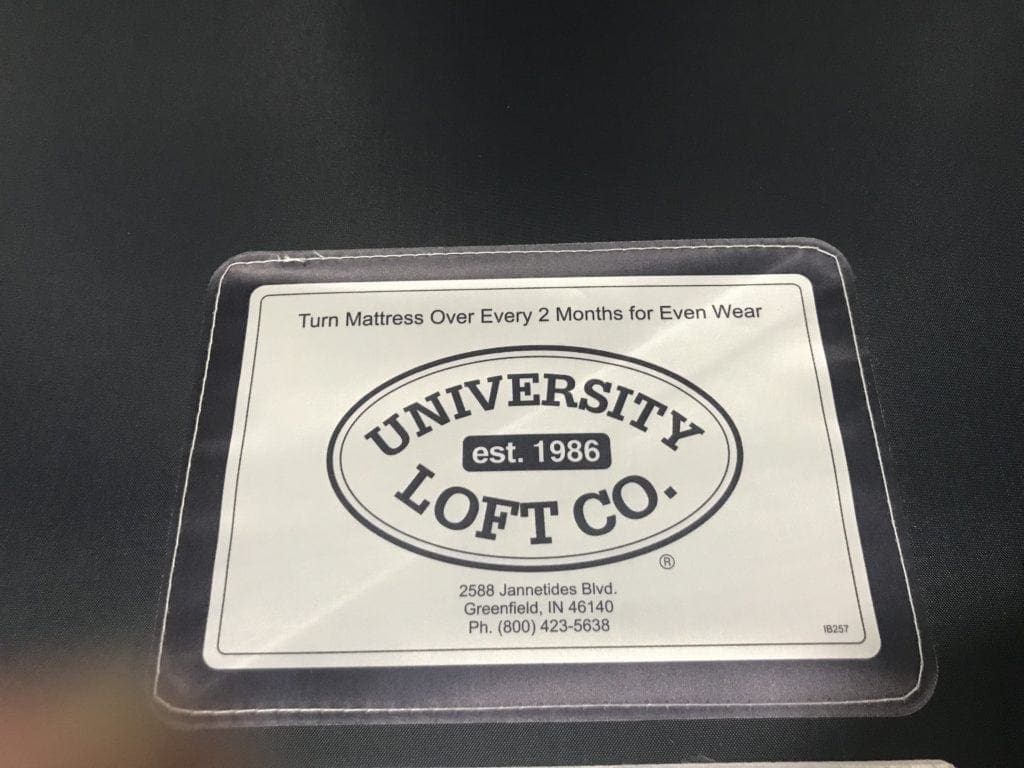 To see more of our student furniture and other furniture products, stop by our catalogs and have a look around. We want your business and are ready to answer any questions you might have. Just contact us online or give us a call at 800.423.LOFT (5638). By the way, if you need something quickly, we can ship orders at short notice! We're University Loft Company!
University Loft Company is a leader in the furniture industry and creates innovative furniture products for college campuses, apartment complexes, off-campus housing and defense quarters. Founder and CEO, James N. Jannetides has a continual drive and determination, which is the force behind University Loft Company. His example as an extreme visionary has been a wellspring of encouragement and inspiration to many.
Until next time ~ Ginger Bock
Special thanks to Ron Coleman, Regional Sales Manager IA,IL,MN,NE,WI,MO,MS,AR,KS for his help and the content he supplied for this blog.