Once you've selected the perfect university furniture for your residence hall, the next hurdle to jump is the
installation. University Loft Company has been providing student furniture for over thirty years, and we are well aware of the issues and concerns that go along with installing the product you just purchased from us. We're here to put your worries to rest. As you know, University Loft Company sets the standard high and provides excellence in everything we do. Because we follow demanding principles of procedures for installations, we are able to provide turnkey operation for our customers. University Loft takes the worry out of installing your new furniture.
With a high level of communication, we are able to make the installation process go smoothly. Your Uloft representative will have a list of questions that will help us understand the area where the installation will take place and what needs to be accomplished.
Our team of installers are carefully selected and always pre-qualified to fit your needs and requirements. We hire professional independent install teams that will complete the project from beginning to ending. However, if a problem arises, the University Loft installation manager is available to step in and help correct whatever needs fixed. From change orders to corrective actions, our team will coordinate with you. We want the installation experience to be carefree and relaxing for our customers.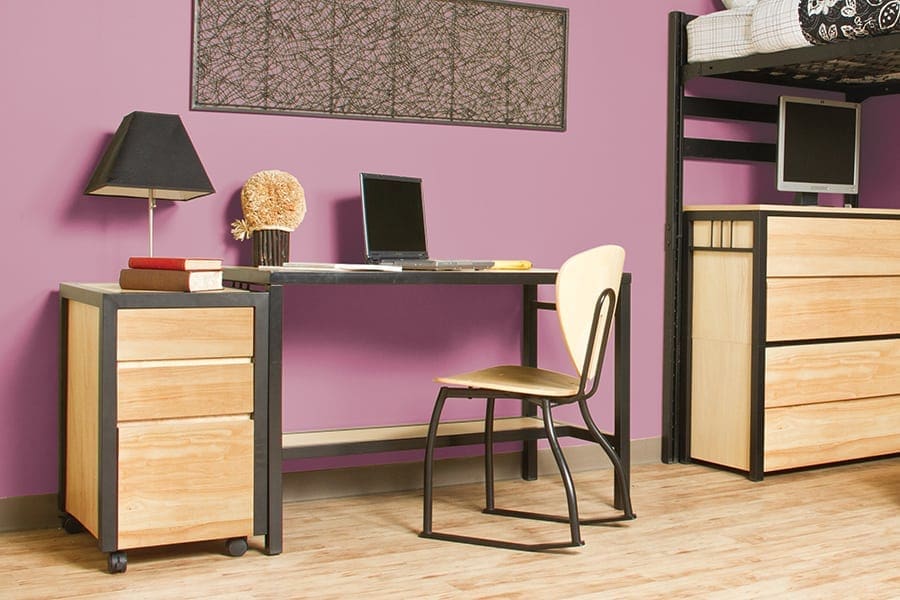 Your concerns are our concerns. If you have any questions regarding the University Loft installation services, please contact us or give us a call at 800-423-LOFT (5638). One of our skilled representatives will be available to answer your questions. It is our commitment to help meet your needs and assist you through any of the problems you may face when purchasing student residence furniture and the installation process.
Perhaps you haven't made a decision yet on the series you would like for your facility. This would be a great time to take a look at our catalogs and see all that we offer. We are just a call away if you have any questions. If you need something in a hurry, no worries there, we can ship orders at short notice. We want your business.
University Loft Company wants your furniture buying experience to be satisfying. We are committed to producing top-quality furniture that provides the best value. We are innovators manufacturing products to improve student residence furniture, off-campus housing, apartment furnishing and multi-family unit housing. Founder and CEO, James N. Jannetides is the creative force behind University Loft Company. His vision for loft beds was only the beginning of the accomplishments done in contract furniture through this company.
Until next time ~ Ginger Bock
A very special thanks to Carolyn Hiatt, Sales Administrator / CRM, who provided detailed content for this blog.