With lots of choices in student housing furniture, the best way to know what will work for your facility, give you the bigger bang for the buck, and not have to be replaced in a couple or five years is to shop around and see for yourself. When it comes to durable, long lasting furniture University Loft leads the way in contract furniture. When it comes to great value, our series put the rest to shame. When it comes to what will work for you, Uloft will come through every time. If you are looking for something with a minimalist style that looks amazing no matter where it is placed, you may not have to go any further than right here. Let's look together at The Rhodes Series.
In this series, you can expect contemporary casegood frames protected in powder coating, high-pressure laminate tops, 18x18x1 MM metal tubing, up-to-date design, and a selection of color combinations that are sure to match your color scheme. Take a look at some of The Rhodes items.
The Wardrobe adds extra closet space for your items.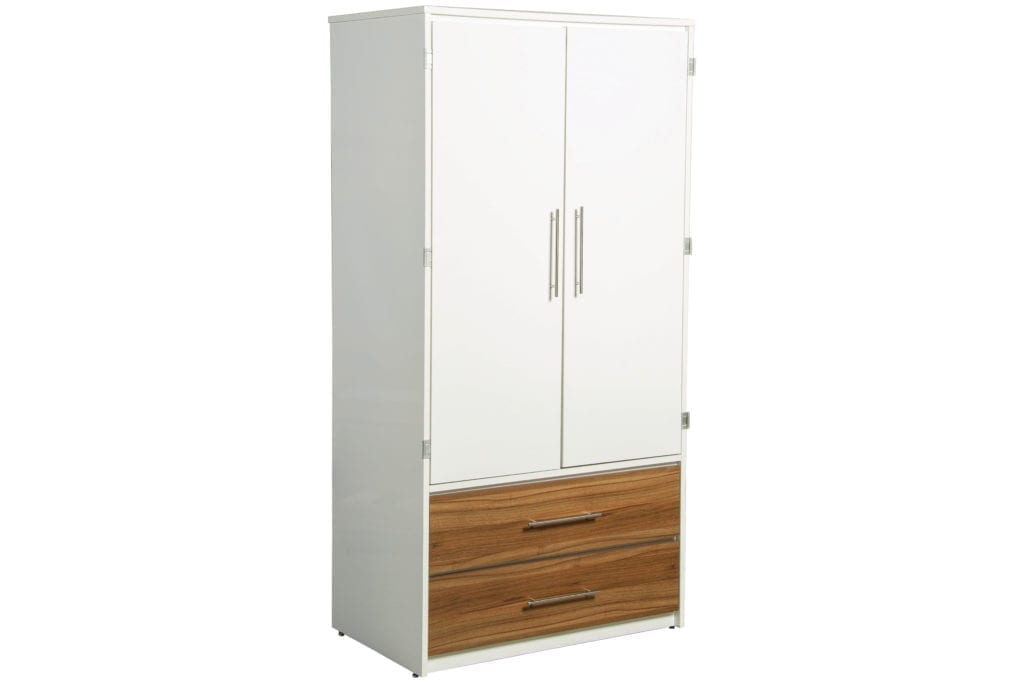 Entertainment Center for your enjoyment.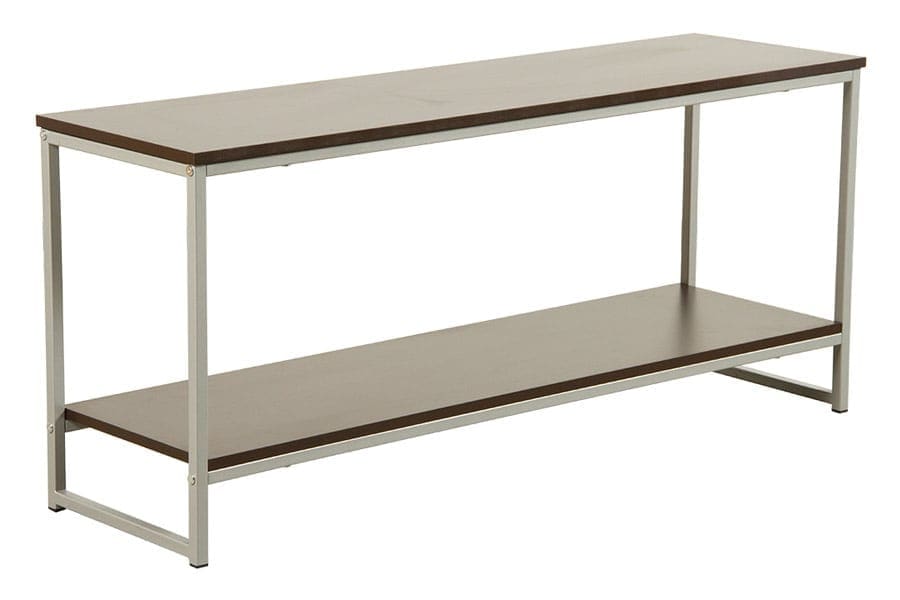 Desk and chair for your studies and work.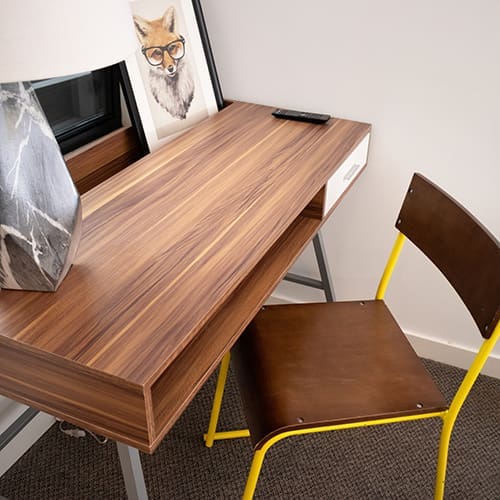 Complete your living room set with a coffee table and end tables.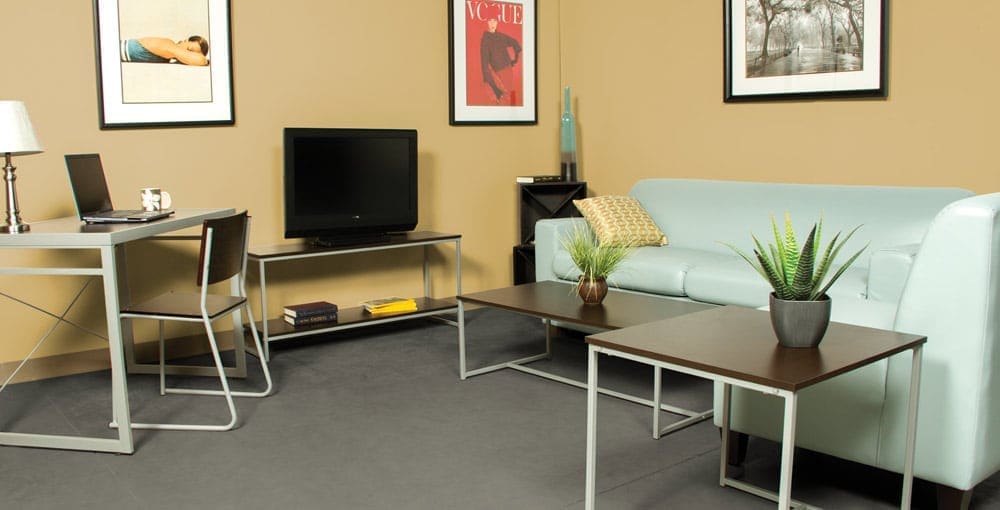 To see more University Loft Company furniture products, look through our catalogs. If you see something you would like to know more about, you can contact us here or give us a call at 800-423-LOFT (5638). A Uloft representative is ready to help you. If you need something in a hurry, ask about our Quick Ship program. We would love your business.
"I wanted to extend a message of appreciation while either welcoming you to University Loft Company for the first time or welcoming you back. Since 1986 University Loft Company has been committed to serving our partners with superior products and services. Since the company's start in a residence hall at Southern Illinois University by the founder, James Jannetides, to where we are in 2021 with the state-or-the-art HQ /  Factory in Morristown, TN with global partners and offices, the vision and practice is still in place, always learning, always innovating, always improving." –Jeff Carlson, president—University Loft
Until next time ~ Ginger Bock