Students are moving into their dorm rooms all over the place and posting pictures of their rooms on social media. These tiny rooms are basically a bed with a lumpy comforter, a pillow thrown under it, and their belongings jammed into a small closet. The other furniture takes up so much space that the students have no place to go except their bed. Let me tell you that furniture from University Loft will work with the dorm room to give you the most room for the space that you have. You will get are beds and drawer chests that go vertical. Furniture that stacks to fit perfectly in place expanding the space that you have and allowing you to unjam that closet and neatly place your items in drawers and closets. With our modular furniture, we make it possible for you to enjoy the tiny room that you have. Check out some ways that you can maximize your space with Uloft modular furniture.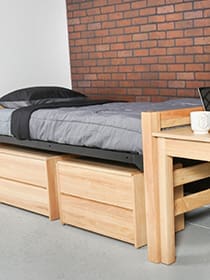 Junior Loft
Taking a simple twin bed and using our Tool-Less System™, raise the bed off the floor high enough to slip drawer chests under it. You have just saved a bunch of space to make your dorm room even cooler and do more worthwhile things there.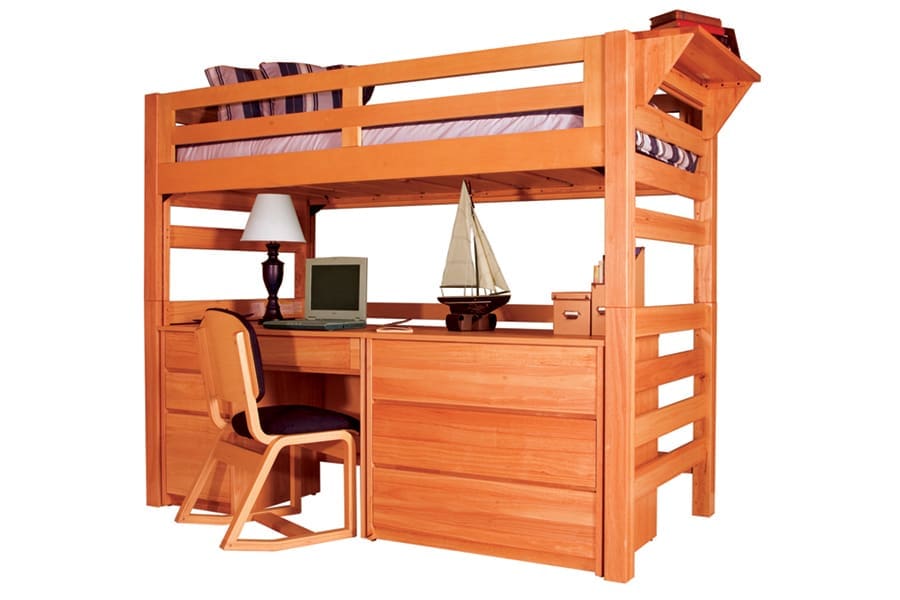 Open Loft
Lifting the bed all the way up to a full loft, you can be a bit more creative. Pull your desk and chair under the bed and add drawer chests. Or you could put a lounge chair and end table under it for a cute little living room area. Have fun. Get creative. Make it yours.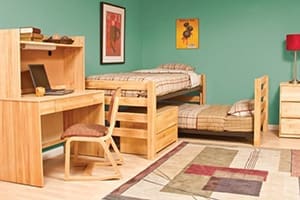 Bunk 'Em
With bunk beds from ULC, you will find many ways to configure and reconfigure them. When you are sharing a room, enlarging your space is a must. Stack them up for enough storage beneath the bed. Or crisscross them to open the floor. University Loft has an array of ways to save space.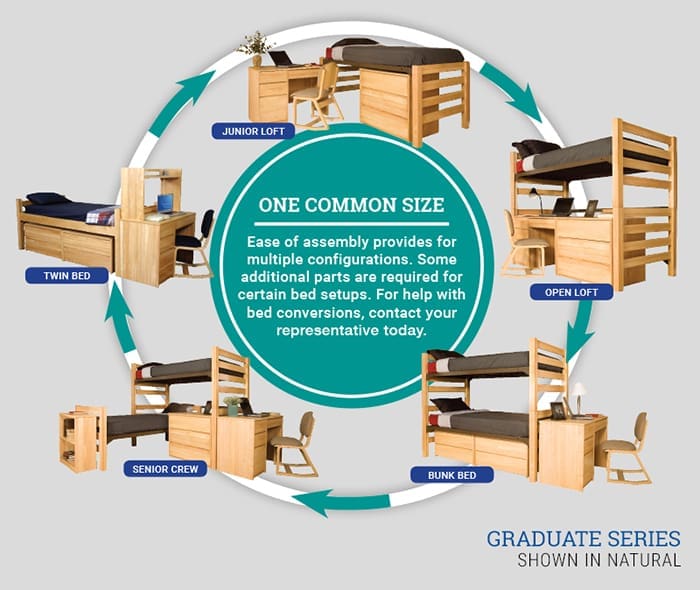 View more ways to reconfigure your student residence from our catalogs. If you have any questions, you can contact us here or give us a call at 800-423-LOFT (5638). A Uloft representative will be ready to help you. If you need something in a hurry, ask about our Quick Ship Program. We would love your business.
"University Loft is about the people who trust us to furnish their living space." Founder and owner, James N.  Jannetides' continual drive and determination is the force behind University Loft Company. His example as an extreme visionary has been a wellspring of encouragement and inspiration to many.
Until next time ~ Ginger Bock