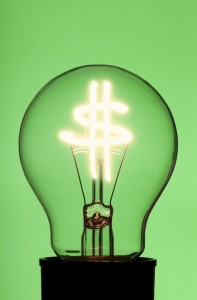 Green is good, right?
Sure it sounds good and feels good to buy environmentally friendly, or "green," products. But too often, buying green means spending more money with no direct benefits to the consumer. At University Loft, we think that buying green should benefit both the planet and the buyer. That's why the green student furniture for college housing from University Loft makes sense both environmentally and economically. Here's how:
Environmental Benefits:
Being green is a way of life at University Loft. Since 1994, we've produced green solid wood student furniture for university housing. Now, as then, our commitment to being green can be found in our use of Environmentally Farmed Timber (EFT). We use ultra-strong, but fast-growing Hevea Brasiliensis (HB) trees which can be tapped to produce a natural form of latex during their 20-year growth cycle before being harvested to make University Loft furniture for college residences. As many as three HB trees can be planted, grown to maturity and harvested in the time it takes one oak tree to reach the point at which it can be milled. So buying green student furniture from University Loft is great for the environment, but does it have economic benefits, too? You bet.
Economic Benefits:
Because the EFT we use in ULoft furniture for the college market is stronger than northern red oak, it naturally lasts longer and can withstand extreme student wear and tear in university living. Coupled with our other features and processes – like dovetail joint construction and replaceable fabrics – ULoft furniture empowers colleges and universities to save money in the long term by not having to replace dorm room furniture as often.
So yes, buying green can add up to saving the green. For University Loft, it's all part of the way we're making a difference for our planetary environment and for university housing environments across America and around the world.
Yes, green is good. Green is very good, indeed!
Bob
The ULoft Blog Team
About University Loft Company and our solid wood modular residence life furniture:
Since 1984, when James Jannetides built a loft configuration for his own dorm room at Southern Illinois University, hundreds of thousands of college students have enjoyed better campus living thanks to University Loft furniture. Today, University Loft serves more than 1,200 colleges, universities and related student housing partners. As Jannetides' says: "We are always learning, always innovating, and always improving … our environment, our products, and our service. We are University Loft Company."