We need furniture and its many uses. We use it to work in as well as rest in. We gather with family and friends in and around it. The furniture we select displays our personality by the styles we choose. So, making sure that the furniture you get is exactly what you want in fashion and strength, is important. You want furniture that is going to last a long time. You will get that if the furniture comes from University Loft Company. That is because our products come with high quality and extraordinary standards.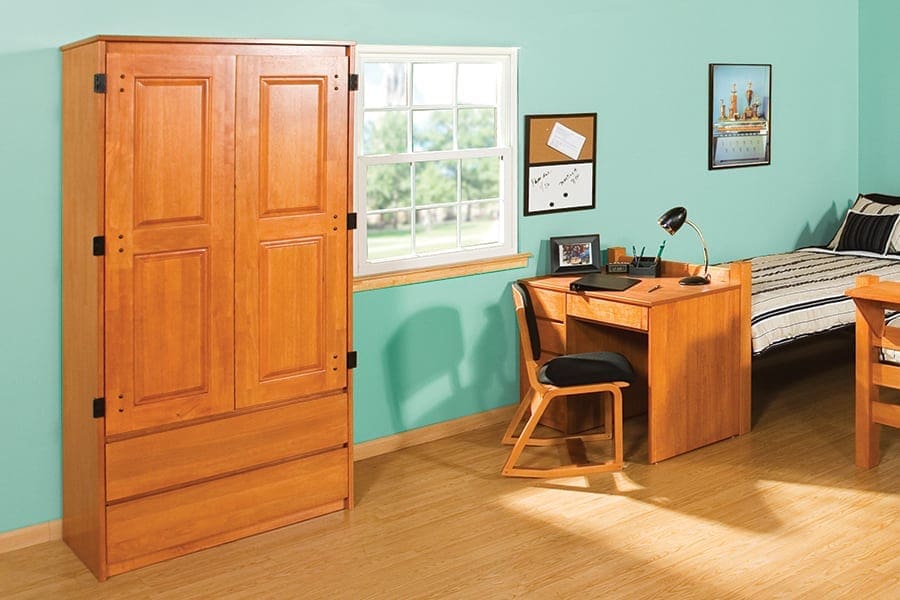 Now, when it comes to the materials we use, there is no cutting corners. This is one reason why University Loft furniture lasts for generations. The wood we use comes from Hevea Brasiliensis trees. These trees are useful to the environment and have more than one function. For example, during its life, the tree is tapped for the latex it produces, at the end of production, it is cut down and used to make furniture. Hevea Brasiliensis is stronger than Norther Red Oak and has been proven so in independent lab testing.
University Loft Company manufactures both solid wood and wood laminate and steel blends. The metals we use come from recycled materials whenever possible. Together these materials craft durable furniture that endures the daily hardships that we put our furniture through.
But our furniture is not just durable and long lasting. It is styling. We have both trendy furniture with clean sharp features and classic furniture that always befits its era.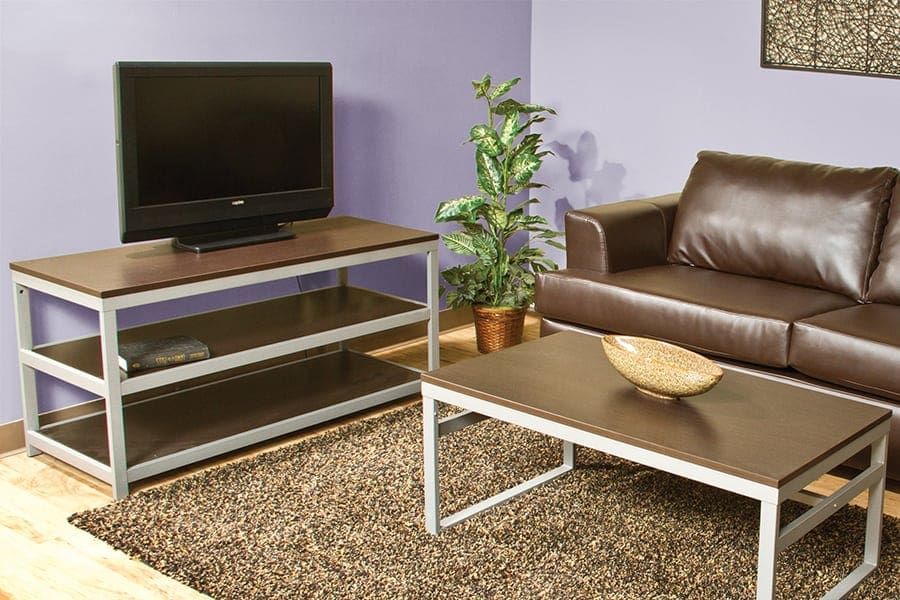 So whether you are looking to furnish a student residence, off-campus housing, an apartment complex, GSA defense quarters, or a new development, you can get exactly what you want in fashion and strength from ULC furniture. We have an array fabrics and a selection of finishes from which to choose. So, matching new furniture with your color scheme will be a breeze – and fun! Just talk to one our representatives and they will help you find the right choices.
Take a look at the many products University Loft offers by browsing our catalogs. If you see something you like or have a question, you can contact us or give us a call at 1-800-423-LOFT (5638). A University Loft representative will be available to help you. We want your business and are ready to ship your order at short notice. University Loft Company has something that is perfect for you.
Founder and CEO, James N. Jannetides says, "We are always learning, always innovating, and always improving…We are University Loft Company." As a leader in the furniture industry, we are living up to that quote and haven't stopped bringing innovative ideas to the table for university furniture, off-campus housing, apartment furnishings and military housing alike.
Until next time ~ Ginger Bock