University Loft Company is committed to sticking around for a long time. That's because we create hand-crafted furniture that last through generations of students, tenants, military personnel, or family members. So whether you are looking to furnish a college campus, a new development, a multi-family unit, or GSA quarters, ULC offers a powerhouse in furniture products to meet your needs – and desires.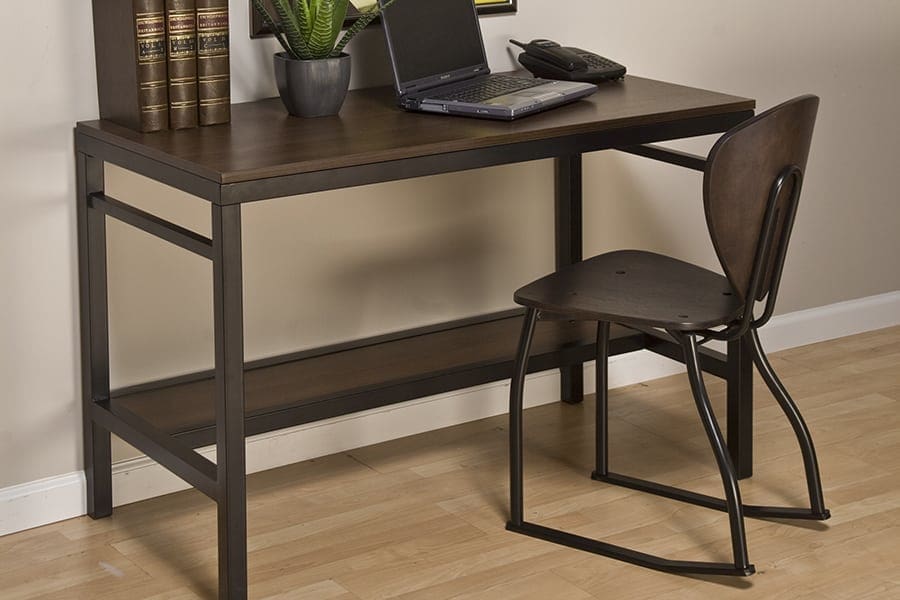 It begins with the timber we select from the rubber tree farms. Harvested after the Hevea Brasiliensis trees have reached their full cycle of latex production, they are kiln dried at temperatures that will kill any insects in the wood. There are little chemicals used to treat our wood. This hardwood has been proven stronger than Northern Red Oak, and has as much beauty in its grain. One great asset of using this hardwood to build University Loft furniture is its environmental friendliness. In the time it takes one oak tree to be ready for the mill, three Hevea Brasiliensis trees can be grown and harvested.
Once the wood is ready, it is then taken to our skilled craftspeople who create with care the pieces of furniture that you can call your own. If you select one of metal and wood series, you will get the same care and durability.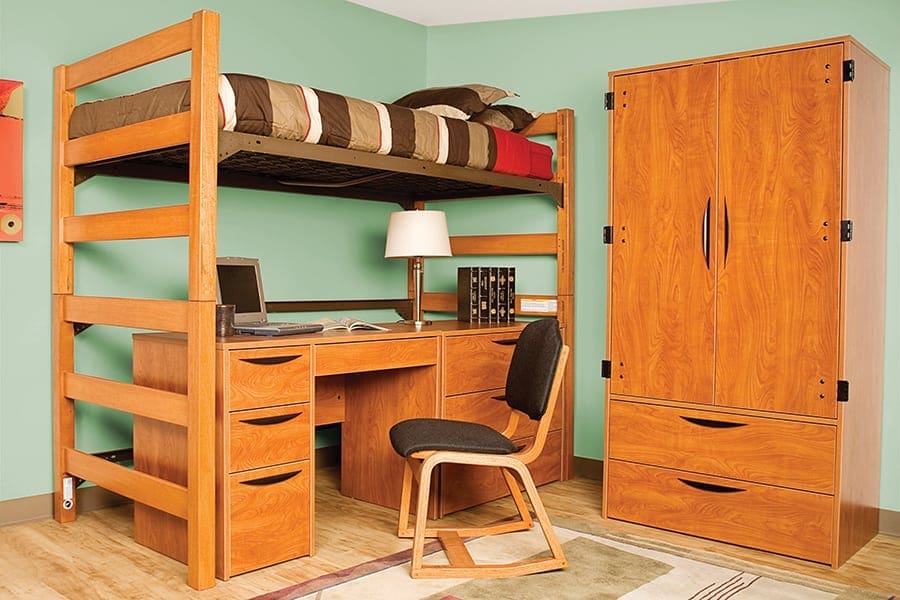 If not having enough space is a problem, you can go vertical with University Loft modular furniture. We can stack drawer chests and beds high to create more room where quarters might be close. The Open Loft concept raises a twin bed up off the floor, and utilizes the space beneath for other furnishing such as a desk and chair with drawer chests. Use your creativity to reconfigure the room the way you like.
You can some great ideas from our catalogs. If you have any questions or see something you would like to know more about, please contact us here or give us a call at 800.423.LOFT (5638). An Uloft representative will be available to help you. We want your business, and if you need something quickly, we can ship orders at short notice. Just let us know your needs.
University Loft Company is about people. We are a contract furniture manufacturer that you can trust. Founder and CEO, James N. Jannetides says, "To remain worthy of that trust, we are always learning, always innovating and always improving… our environment, our products and our service. It's what you expect of us and it's what we demand of ourselves."
Until next time ~ Ginger Bock