Though there are other furniture manufacturers around, there is only one University Loft Company. We raise the bar of quality with the furniture that we build. Some competitors try to imitate us, and we take that as a compliment. But we are the real deal. I've listed 5 things that make our student furniture shine.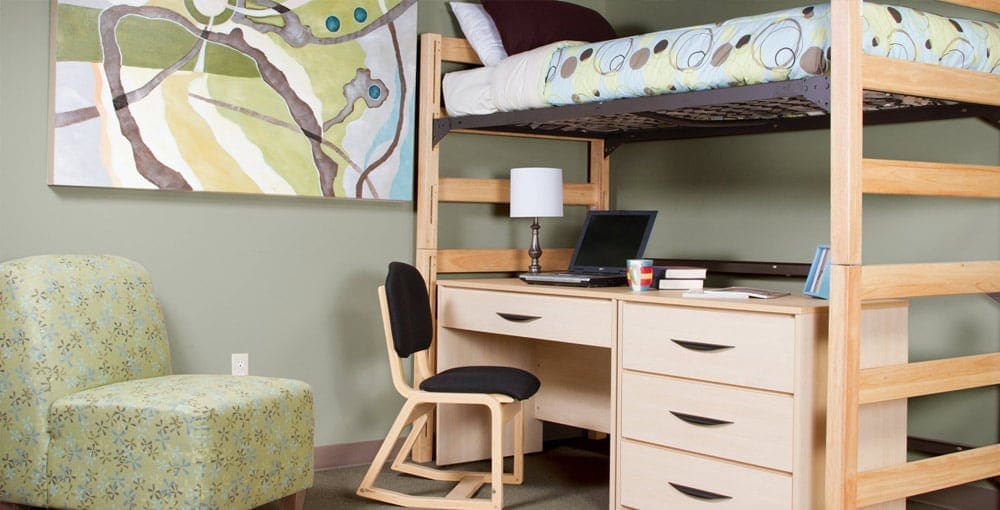 Ethics
College furniture from University Loft is built with a high moral value and standard of ethics. It is important to us to manufacture the best furniture for our customers. From crafting, to delivering, to following up, we do it right from the start. Our customers trust us and return to us.
Space Planning
Student rooms can be small, but ULC make college furniture that will allow you to get the most out of your area. That's because it's modular. You can stack it up high or jigsaw it around. Our student furniture works with whatever fits for you. Our Tool-Less System™ makes the job super easy. You will save space while your storage will increase.
Comfy
When you're constantly turning and twisting, flipping and flopping trying to find comfort, it hard to get the most out of your study time. Well, our furniture is designed ergonomically with your comfort in mind.
Superior Quality
We build furniture to last for years to come. Sometimes students are unable to be delicate with their furniture (to say the least). That's not a problem with us because our products are built University Loft strong.
Satisfied Customers
We have long standing customers who are happy with the service University Loft provides and return for more quality university furniture. We would love to have your business too. See what else you might be interested in by touring our catalogs. If you have any questions please contact us or give us a call at 1.800.423.LOFT (5638). A qualified representative is ready to help you. We can ship orders at short notice. University Loft is the right choice for you.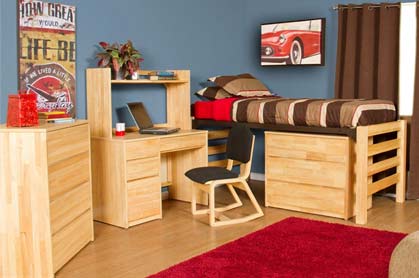 More than just LOFT. The innovative drive of University Loft Company produces superior student residence furniture, military housing, apartment furnishings, and off-campus housing. Founder and CEO, James N. Jannetides is an inspiration to many. His no compromise attitude sets the standard high in the furniture industry.
Until next time ~ Ginger Bock