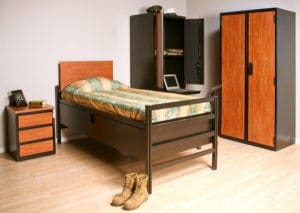 You are important to us. At University Loft Company, we value you and the time that you take in making decisions to purchase the best furniture for your facility. Whether it is for dorm rooms, off-campus housing, defense quarters, multi-unit family housing, or off-campus housing, University Loft we have the furniture for you, and we are here to serve you. It doesn't matter if you need you need seating or new kitchen cabinets, we keep the lines of communication open so that you will receive excellence in provision. University Loft is also here to help you complete and submit your orders so they may begin processing. So, don't snooze and lose, get your orders in on time and watch your furniture dreams come true.
Working with your sales rep will help make certain that everything from decisions to the final follow-up

goes through smoothly. Getting your order in on time, or better yet, early, will help the process go through with less stress and problems. The earlier you get your orders in, the better. If you run into problems, you can contact your sales rep for help.
Our sales reps would love to answer any question you have. You can contact us here or give us a call at 800.423-LOFT (5638). Browse our catalogs to see more fine furniture products. We want your business. If you need something quickly, ask about our Quick Ship Program. There are so many amazing opportunities that come from making University Loft Company your contract furniture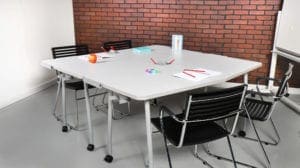 provider.
University Loft founder and owner, James N. Jannetides says, "When all is said and done, we hope you'll recognize that our business isn't really about furniture; it's about the people who entrust University Loft Company to outfit the personal spaces where they live, work, and play. To remain worthy of that trust we are always innovating and always improving…our environment, our products, and our service. It's what you expect of us and it's what we demand of ourselves."
Look for a bright and amazing 2020 as President Jeff Carlson and his staff have plans for a great year. 
Until Next Time ~ Ginger Bock