Many people have one of those drawers, closets, or giant boxes that catch all the stuff we don't know what to do with. It's one of those great places to look for something that you have misplaced. I had a friend whose desktop was always clean. One day he opened his drawer, and there was all his stuff. You know, the stuff that would clutter other's desktops. His was concealed in a drawer. Nevertheless, it was a great hidden mess. Having your room in order helps save time, money, and effort. I want to share 4 ways to organize your room. These tips should help you get and stay organized throughout the year.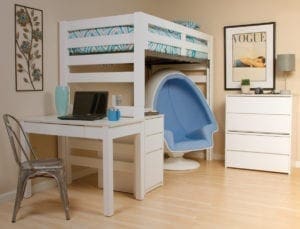 A place for everything and everything in its place. If you follow this proverb, you will keep your room neat and organized.
When Space is Tight
It's really quite amazing how much they can fit in an airplane lavatory, isn't it? This just goes to show you how much can be done with a little space. To get the most out of your student room floor space, consider lofting your twin bed.  Under the bed you can place your desk, drawer chests, or maybe a chair. With more space on the floor, you can keep things orderly. University Loft makes it easy with our Tool-less System™.
Clothes in the Wardrobe
A wardrobe can double for many things. Let's use it presently for your clothes. Hang clothing you don't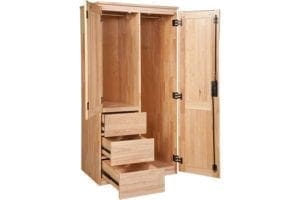 want to wrinkle, fold items and store on shelves others. Use shoe boxes to store footwear. Uloft wardrobes have adjustable shelves to make it easier for you to organize large items from smaller ones. The doors that swing all the way open allowing you easy access to your clothes. 
Take a Few Seconds
Keep it orderly as you go along. Before you just throw things in your drawers so that they are out of sight, take a few seconds to put them where they belong. It will be worth not spending hours trying to find that item you tossed somewhere or the time you will spend trying to clean out that messy drawer.
Did you know that University Loft drawers have full extension drawer glides? They open completely but don't fall out. Go vertical with them to allow more room. The drawers are constructed with English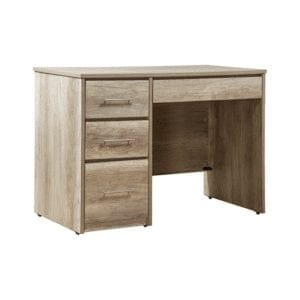 dovetail joints and four corner blocks.
At the First Sign
At the first sign of disorganization, put items in their proper place. Even if you can't get to everything, start with what you have. Again, this will save you lots of time later.
Whether you have a pedestal desk, a writing desk, or a standing / sitting desk, have a special place for all your items. When you them away, you will know where to put them and where to find them.  
Fun Fact
The proverb, "a place for everything and everything in its place" is associated with Samuel Smiles, Mrs Isabella Beeton, and Benjamin Franklin. The Oxford Book of Quotations dates it from the 17th century. This reference is known to be correct, but the authors do not offer evidence for their contention.
To see more, of our college furniture, check out our catalogs. Contact us here with any questions you have or give us a call at 800-423-LOFT (5638). One of our qualified Uloft representative is ready to help you. We want your business. If you need something quickly, ask about our Quick Ship Program. Please feel free to discuss this with your rep.
The Makers of Cool are committed to producing top-quality furniture that provides the best value to you. Founder and owner, James N. Jannetides is the creative force behind University Loft Company. His vision for loft beds was only the beginning of the accomplishments done through this company.
Until next time ~ Ginger Bock