Greenfield, Indiana: Star Date 2020. Destination: University Loft Company Factory and Warehouse. Yes, folks, there are more than corn, cornfields, and soybeans in Indiana. It is home to the Indy 500, Indiana Dunes National Park, Indianapolis Zoo, The Children's Museum, beautiful state parks, Holiday World & Splashin' Safari, the Regatta, and so much more. Though much of the world is limited in what we can do these days, if we are mindful of social distancing, wearing masks, and washing our hands, we can take many fun adventures. University Loft would love for you to make plans to take a tour of the facility, and you will love your time at LOFT.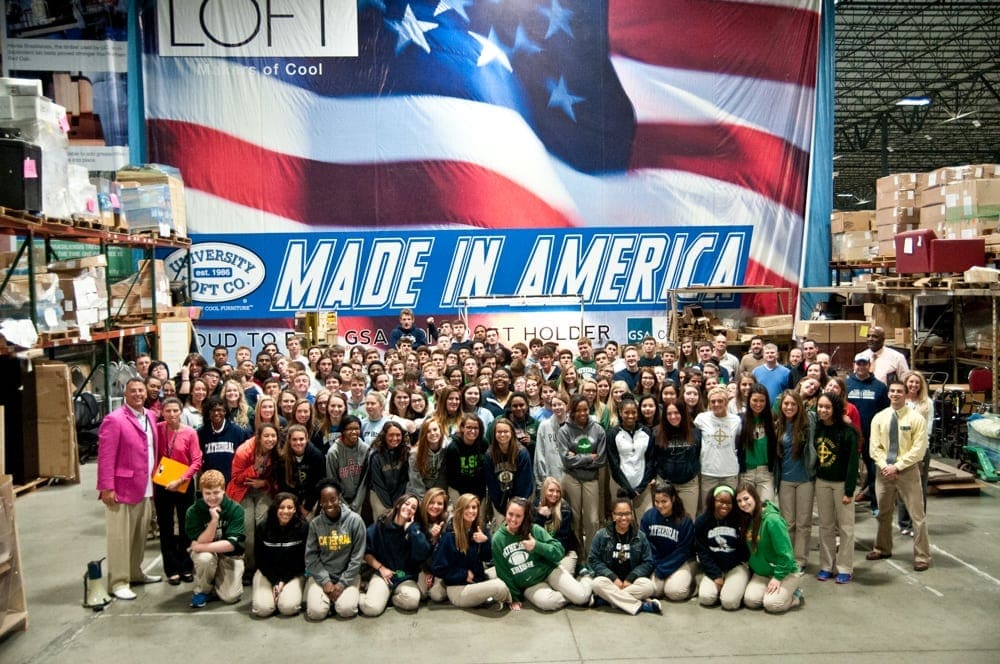 Why a Trip to LOFT?
Touring University Loft allows you to see the products up close. You will feel the fabrics and materials. Sample drawer chests and cabinets are available for you to view so that you can see the layers of construction methods that goes into each piece. You will be able to speak in depth with a representative about the specific needs of your facility. Making the trip to Greenfield, Indiana will allow you to get away from it all, enjoy a little piece of mid-west farm country, and experience examples of the superior furniture products we manufacture.
How to Schedule a Tour
It's super easy to schedule a tour. We are a phone call away. Just call our offices at 800-423-LOFT (5638) and ask for a representative who can help you set up a date and time.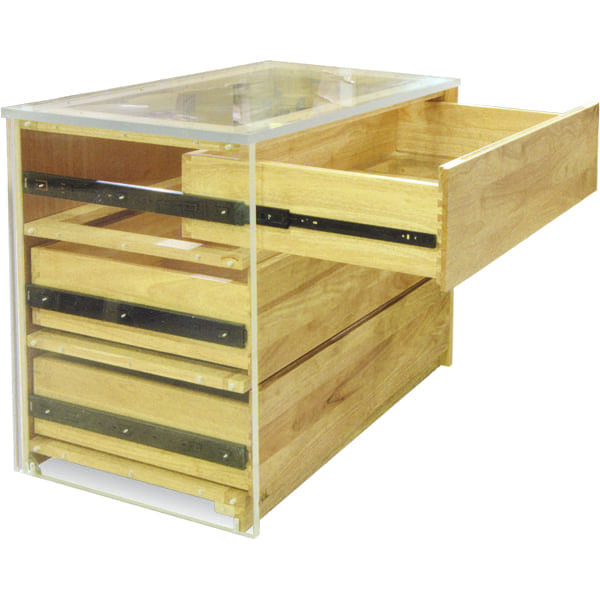 What You Will See
Sample rooms are set up displaying the many options student rooms have. Fabrics are laid out for to see and feel. Sample dining and living rooms can be experienced as well as kitchens and studios. Come and experience LOFT.
While at the warehouse, take a little time for yourself and relax at the pond. University Loft is surrounded by the beauties of nature. Perhaps that is why we take great strides at helping to conserve our natural world.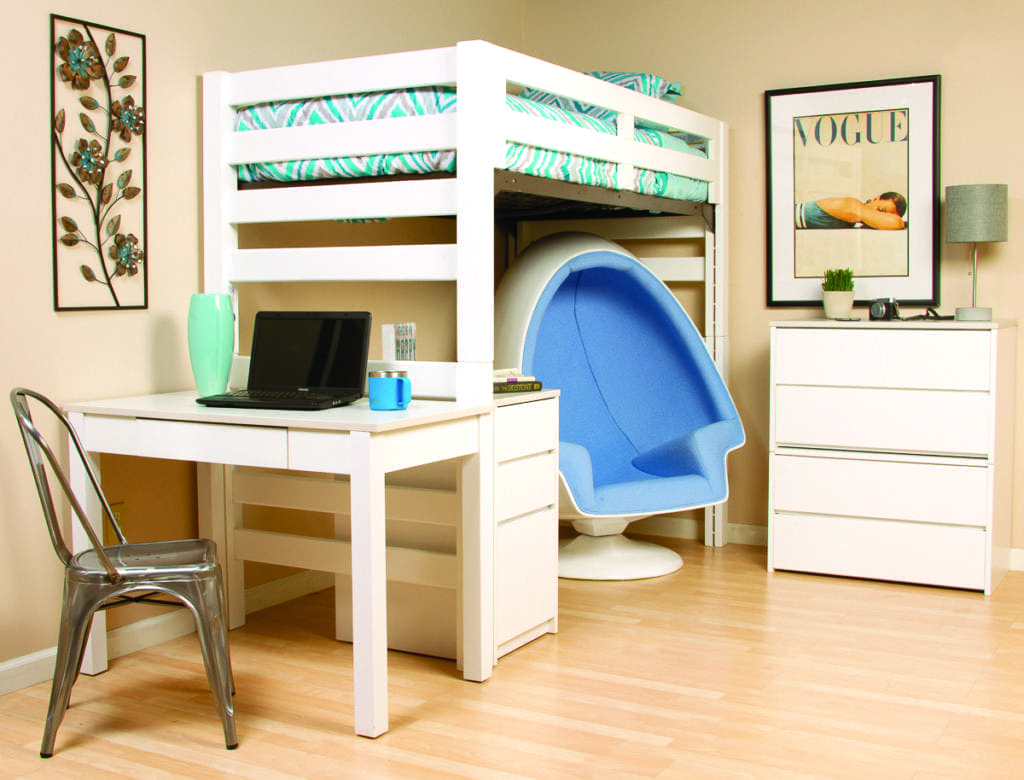 Would You Like to See More?
Get a head start on your tour by browsing our catalogs. If you have any questions, you can contact us here or give us a call at 800-423-LOFT (5638). A skilled Uloft representative will be ready to assist you. If you needed something yesterday, ask about our Quick Ship Program. We just might have what you need.
Fun Fact
Did you know that flax is the earliest known natural textile fabric? It is used to make linen. Flax was used as far back as 5000 BC.
With such products as The Lunar Series, The Orbital, The Eclipse, and the tried and true Graduate Series (just to name a few), University Loft Company is blazing a trail with innovative and practical contract furniture. As Jeff Carlson, president of University Loft says, "Our product lines are as diverse as the markets we serve… We put the same process and focus into all of our partners from a replacement cushion cover to an entire campus. Our focus is on doing it right."
Until next time ~ Ginger Bock