When school and home are the same place, and you spend a lot of time in your room, you might as well make it as epic as you are. With each of us having our own amazing personalities, we are going to likely have varied tastes, which is what makes us all unique. Sometimes, though, we need a little kickstart to help our distinctiveness shine through. I have a few suggestions I would like to offer. Depending on how much your school allows you to do, you can always adjust these and make them fit within the house rules. So, here are 5 cool ways to do up your boarding school room. Oh, by the way, even if you're not in a boarding school, these ways can definitely apply. Have fun.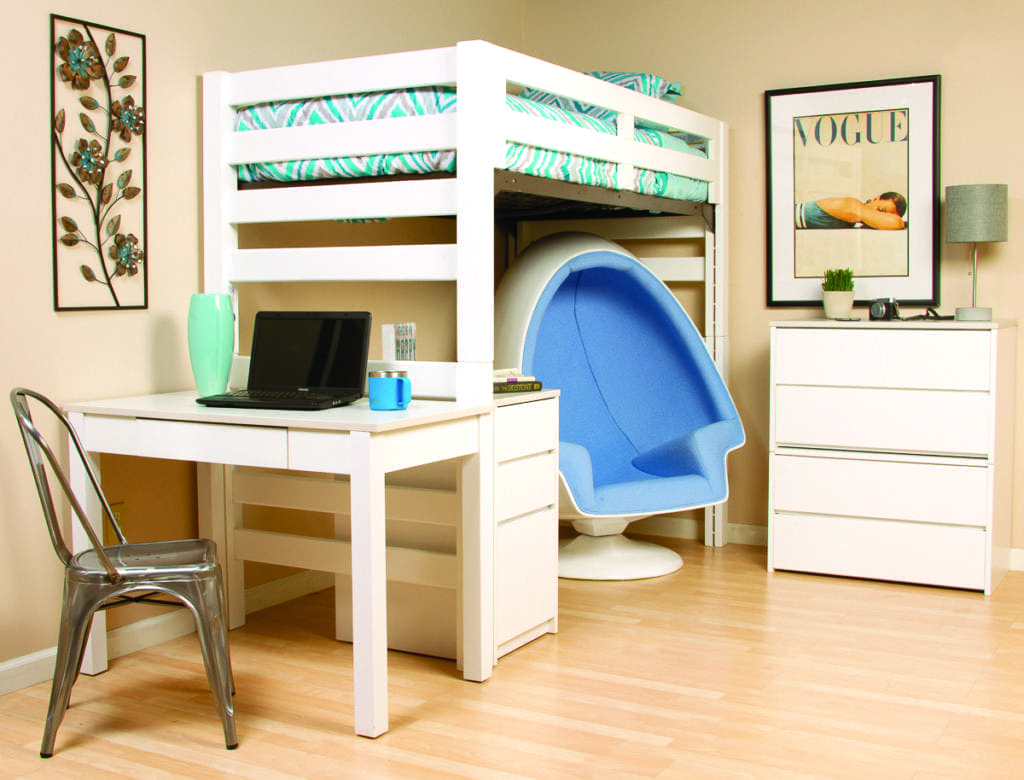 Your Door
Make the welcome home to yourself special everyday by draping a strand of tiny twinkling lights around the entry. Tiny lights have a nice calming effect to help you relax. Then climb into The Orbital and unwind!
Your Shelves
There is a bakery in Indianapolis that serves delicious German pastries and meals. Every shelf is covered with German themed knickknacks. There isn't one spot that is bare. In your room, your shelves can be useful and fun. Along with your books place special keepsakes to always remind you of happy times and favorite people.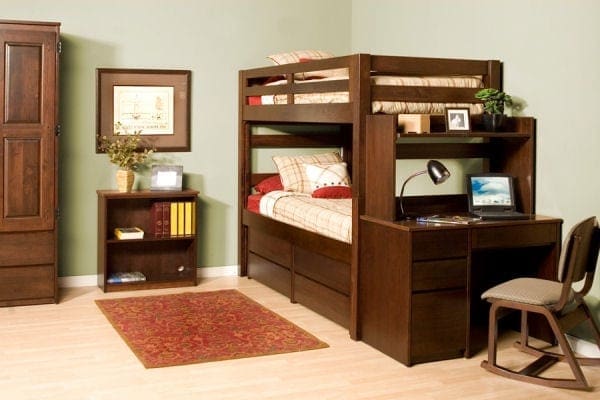 Your Bedspread
If you have a roomie, coordinate with him or her to match or at least have bedspreads that go together. To get the most out of having coordinated bedspreads or comforters, you really should make your bed every day.
Your Pencil Accessory Holder
Whether you have a writing desk or a full-on pedestal desk with file drawers, you can add organization to your studies with a pencil accessory holder. You will also always know where a pen is when you need it.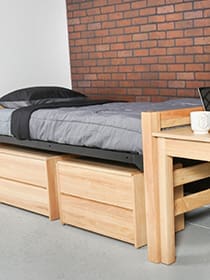 Your Drawers
Space might be an issue in your room. That is when Uloft drawer chests will come in handy. Raise your bed and place the drawers directly under it where you have easy access. Now, you have opened a little more floor space.
I hope these 5 ways to do up your boarding school room have helped you achieve the coolest room ever. To see more of our amazing furniture, check out our catalogs. If you want to talk to a representative, you can contact us here or give us a call at 800-423-LOFT (5638). If you need something soon, ask your Uloft rep about our Quick Ship Program.
Fun Fact
Pencils really don't have lead in them at all. They are a mix of graphite and clay fired in an 800 degree Celsius kiln.
Founder and owner, James N. Jannetides says, "We are a company with ethics. Integrity is more than a word. We manufacture furniture the right way." As a leader in the furniture industry, University Loft is honored to live by a high standard of ethics that continue to bring innovative ideas for university furniture, off-campus housing, apartment complexes and new developments, and GSA defense quarters to our customers regularly.
Until next time ~ Ginger Bock