The same sensible stack chairs from University Loft Company can be used in multiple settings. Campuses, dining rooms, fellowship halls, worship centers, and conference rooms. Let me know if you come up with more places where one of these versatile chairs can be used. They are a dream come true in stacking and storing to get the most out of your space.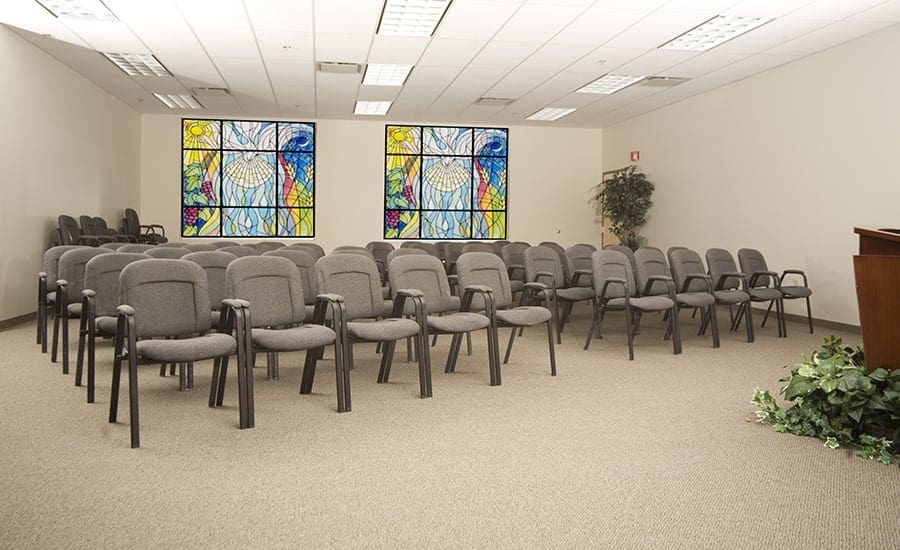 Like everything we manufacture, the stack chairs are built to last long. We use a potent steel and include a support brace beneath the seat providing maximum strength for stacking. But that's not all, our chairs are rated to support 300 pounds of weight for up to 24 hours.
You probably don't want people to see that you dragged your chair from point A to point B. Well, with the nylon glides on the bottom of these chairs, you can kiss tracers good-bye. You know how some meetings can go on forever when you have a lot of business to cover and/or a long-winded presenter?  Our padded seats make long meetings much more enjoyable. Additionally, the foam is made from fire retardant materials.
Chairs come in vinyl or fabric. We have a large selection of materials from which to choose. You can't go wrong in matching your color scheme when you choose our fabrics.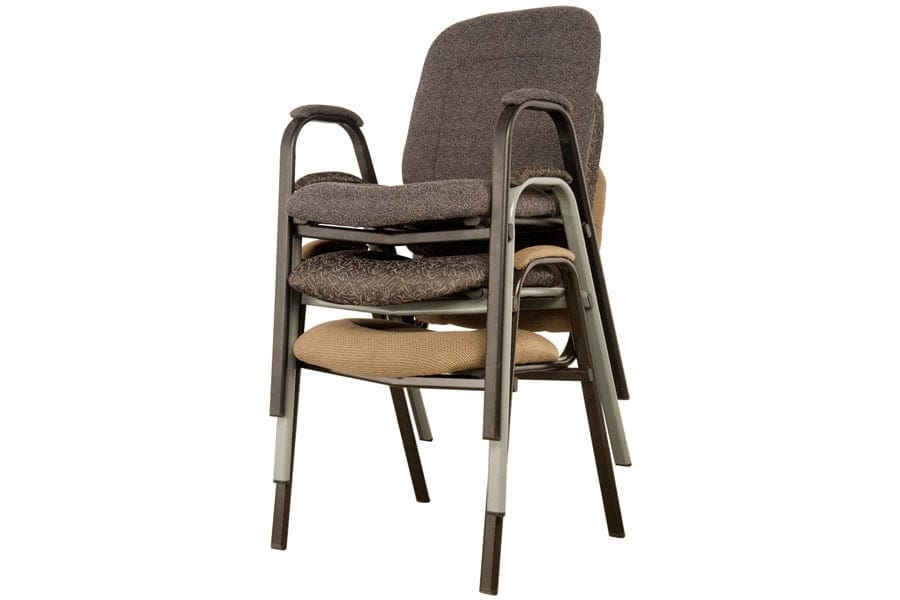 Maybe you need something other than stack chairs. Check out our catalogs to see what else would work for your facility. If you see something you would like to know more about or have questions, you can contact us here or give us a call at 800-423-LOFT (5638). A qualified Uloft representative will be ready to help you. If you need something in a hurry, ask your rep about our Quick Ship Program. We would love to do business with you.
University Loft Company has been a pioneer of innovative furniture design and manufacturing for over thirty years. Our commitment to producing top-quality furniture that provides the best overall value is equaled to our commitment to a high-level of ethics as a contract furniture provider. As founder and owner, James N. Jannetides says, "When all is said and done, we hope you'll recognize that our business isn't really about furniture; it's about the people who entrust University Loft Company to outfit the personal spaces where they live, work and play. To remain worthy of that trust, we are always innovating and always improving…we are University Loft Company."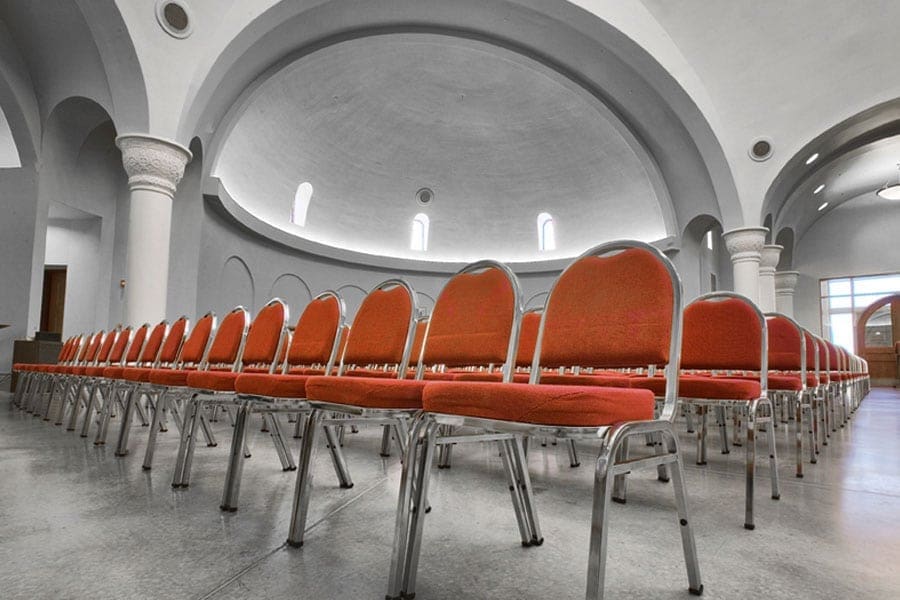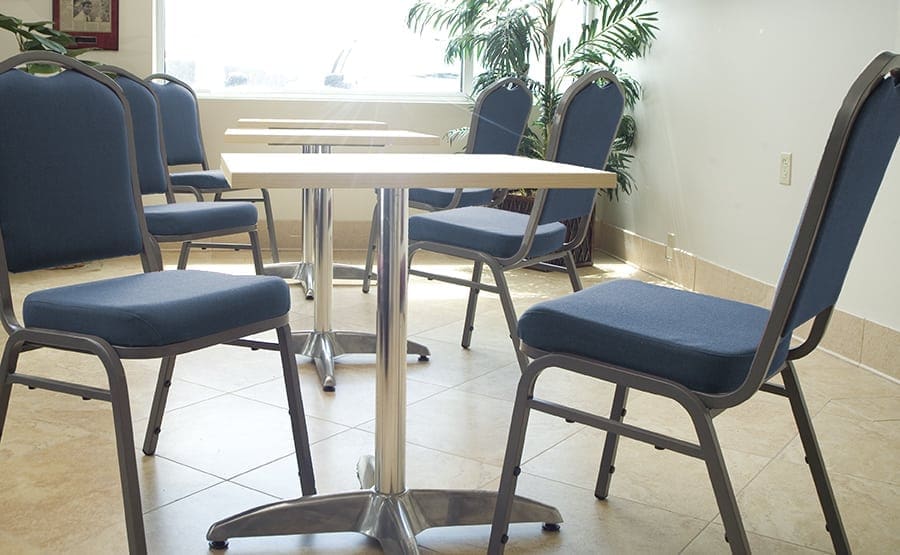 Until Next Time ~ Ginger Bock