As your contract furniture provider, University Loft is committed to building better student residence furniture. Its features will light up a room. It has been created to last for years to come. It takes on the daily wear and tear of student living. Uloft make it easy to personalize your space and make it your own. Let me show you 4 things that make student furniture better for you.
We Make Space in a Tight Room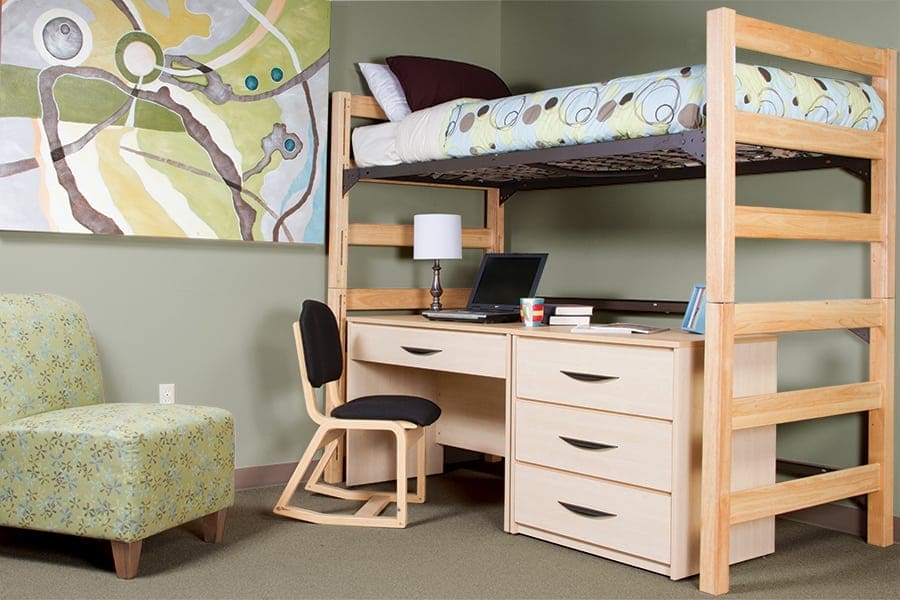 We know that student rooms can be tight on space. To avoid feeling crowded in your room, University Loft has created a plan to make a room more spacious. Make your university furniture vertical with our loft features. Our furniture can easily reconfigure and rearrange. Our Tool-less System™ makes this task easy to accomplish.
We're Not Playing, It's Built to Last
From natural disasters to everyday use by today's hardcore college student, our furniture is crafted to take the hits. University Loft student furniture has made it through floods and hurricanes. It may have gotten wet, but it came out standing. No matter the series, University Loft builds it strong to last long.
Student Safety through Defense Furniture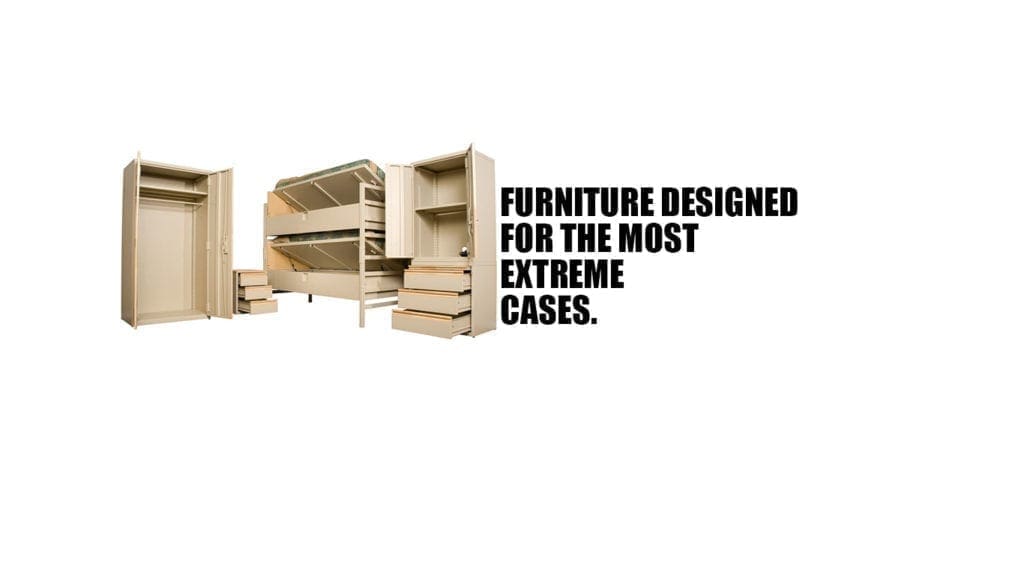 Student safety is a top priority with University Loft Company. We developed our line of Defense Furniture originally for the Government. It incorporates steel, laminate, and bullet resistant materials. If there were an active shooter on campus, a student could lockdown inside the storage unit of the lockers or the bed.
We Raise the Bar in Standards and Quality
You deserve the best, so we offer top quality college student furniture. That's why we use better materials in our wood and steel blends and solid wood series. Our construction methods are state-of-the-art with mortise and tenon connection, corner blocks, and dovetail joints that strengthen drawers and desk.
Would you like to know more about our university furniture? You can by contacting us online or giving us a call at 800.423. LOFT (5638). One of our Uloft representatives will be ready to help you. Would you like to see more of our student furniture, or have a look at our off-campus housing, apartment and new development furnishings, or military housing? No problem, just take a look at our catalogs. We want your business and can ship orders at short notice. Let us know how we can help you. We are University Loft Company!
University Loft Company wants your furniture buying experience to be satisfying. We are committed to producing top-quality furniture that provides the best value to you. We are innovators manufacturing products to improve student residence furniture, off-campus and military housing, apartment furnishing and multi-family unit housing. Founder and CEO, James N. Jannetides is the creative force behind University Loft Company. His vision for loft beds was only the beginning of the accomplishments done in contract furniture through this company.
Until next time ~ Ginger Bock