Makers of Safe,
Tested and Ready for the Most Extreme Cases.
Our team originally designed this series for the Government, University Loft is proud to present Defense Furniture. It has the integration of steel, laminate, and bullet resistant material and has a 60 year lifespan. The most important feature is being upgradable to take *category three bullets.
If there were an active shooter on campus, the students can lockdown inside the bed's storage unit or the lockers.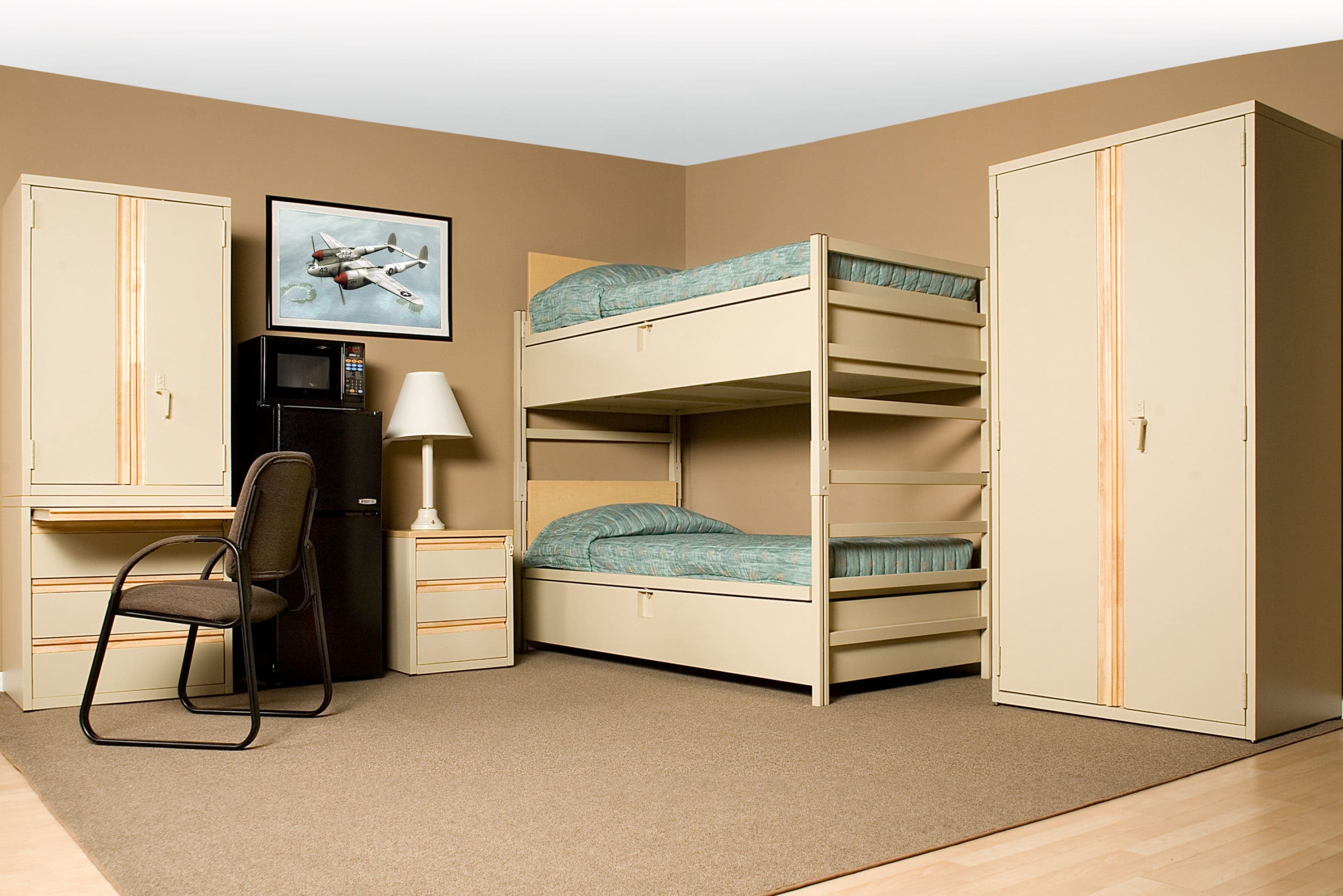 As a parent of college age child, I want to provide my and all students with a safe option should the terror of an active shooter come upon their campus. That is why I created this bullet resistant line of furniture…to provide a zone of safety for students should they ever be confronted with such horror."