Is your cabinet space jam packed? Have you used all of the top of the counter to place your items? Do you find you have to place some of your kitchen objects on top of the fridge or worse – in the coat closet? When your kitchen counter space becomes storage space, let Uloft help with our Kitchen Island.
Whether you get the large or the small, these islands offer extra storage with shelves for placing items and hooks for hanging them. They also have places to sit and can be used as tables. The large islands seat up to five. If it's just you and another, the smaller island is perfect and seats two.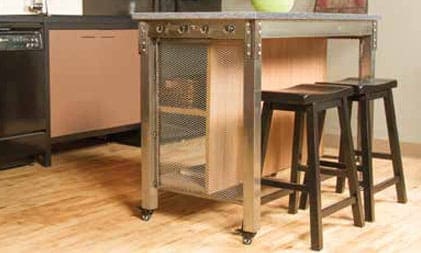 University Loft has made sure that these units look amazing in any kitchen with their 100% granite tops and welded steel perimeter frame construction. These counter tops are 3 centimeters thick, so don't you worry about placing a hot plate or steaming pot on it, this heat resistant unit can take it. You'll find it perfect for preparing meals, making cookies, or even working puzzles, and it meets building codes.
Now on to the storage. The whole reason for this blog is because you need an extra place for storing your kitchen items. The shelves are a great place to put your extra plates, glasses or serving dishes. You can also use them to set decorative items that match the theme in your home. Rounded hooks are placed on the sides of the island perfect for hanging pot holders, long-handled utensils, or towels.
Another great feature of the Kitchen Island is its wheels. This is great if you ever need to roll it into another part of them. That is especially helpful when you're having a party or during the holidays.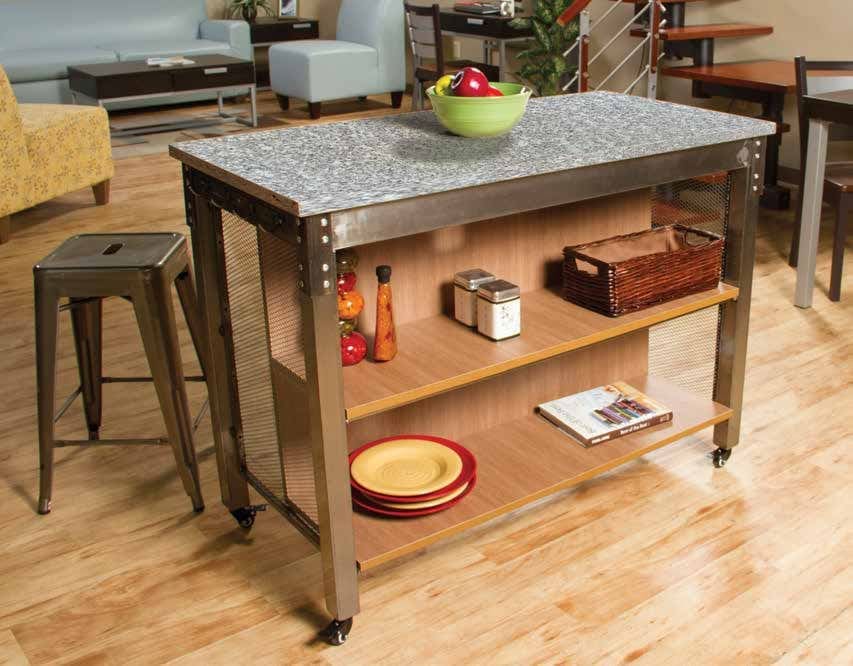 Like everything University Loft creates, the Kitchen Island is built with durability and strength.
If you like the Kitchen Island, you will like other products from University Loft Company. Take a look at our catalogs and see more of what University Loft Company has to offer. If you have a question or see something you like, you can contact us or give us a call at 800-423-LOFT (5638). A ULC representative will be available to help you. We want your business and can ship orders at short notice.
University Loft is about the people who trust us to furnish their living space. Founder and CEO, James N. Jannetides' continual drive and determination is the force behind University Loft Company. His example as an extreme visionary has been a wellspring of encouragement and inspiration to many. University Loft Company continues to lead in the contract furniture industry.
Until next time ~ Ginger Bock