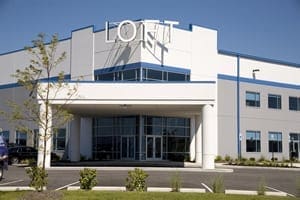 University Loft Company is a worldwide quality contract furniture provider with high business ethics. We manufacture university furniture with care. But that's not all. We also serve the military, multi-family units and hotels globally with our home bases in Greenfield, Indiana and Morristown, Tennessee.
You may have seen The LOFT furniture lines make special appearances in movies such as Spiderman and 22 Jump Street, but they also shine on the small screen in television shows such as The OC, Arrested Development, Shameless and Modern Family.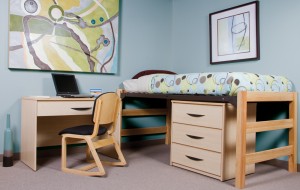 ULC loves racing. Being in the racing game is exhilarating, and University Loft is glad to be back in the races. It is an honor and privilege to work with Jonathan Byrd's Racing to sponsor Conor Daly for a full season and Bryan Clauson at the Indy 500. The race this weekend should prove to be thrilling, and LOFT will be cheering for Conor to see the checkered flag at the finish line.
Coming May is the 100th running of the Indianapolis 500. There is so much excitement in the air leading up to this historic race, and you can be sure that University Loft Company will rally behind Bryan to see him through to the finish line at the Indy 500.
Born from a dream in the heart of founder and CEO, James Jannetides, to make the most out of his small dorm room, the loft bed was developed. Today, nearly 30 years later, loft beds and so many more dorm room furniture, campus life and apartment furnishings along with military housing and hotel furniture have been created by the University Loft Company team.
To see all of the great furniture that University Loft Company, a worldwide quality contract furniture provider, offers have a look at our catalogs. We want your business and are ready to ship at short notice. If you have any questions, please contact us or give us a call at 1.800.423.LOFT (5638).
"We are a company with ethics. Integrity is more than a word. We manufacture furniture the right way." James reflects. As a leader in the furniture industry, University Loft is honored to live by a high standard of ethics that continue to bring innovative ideas for contract furniture today.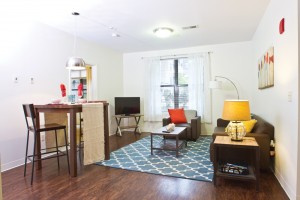 Until next time ~ Ginger Bock