Furniture Ready-to-Ship
You may have heard yourself say something like this before: "We have everything for the apartment but a coffee table," or "We have seating, but the lounge is in desperate need of end tables," or "The last working chair in the office broke and we need to replace them," or how about this, "The sofa in the common area must be replaced." I think that's enough examples. Anyway, do any of those examples sound familiar even in a vague sort of way? It can be so frustrating to believe that you have everything you need together and perfectly in place when you suddenly notice, without warning, you are missing a vital piece or more of furniture, and you needed it yesterday. You are about ready to pull your hair out because – worse yet – shipping hold-ups and supply chain issues put you weeks or months out before you can receive these needed items. LOFT is here to help. When turnaround is urgent, University Loft Company just might have what you must have Stocked and Ready.
Let's take a look at our Quick Ship Program where to-go furniture items are available and ready to move. There is still time to order before August for your project needs.
Here are some of the items that we have ready for you.
The Graduate Series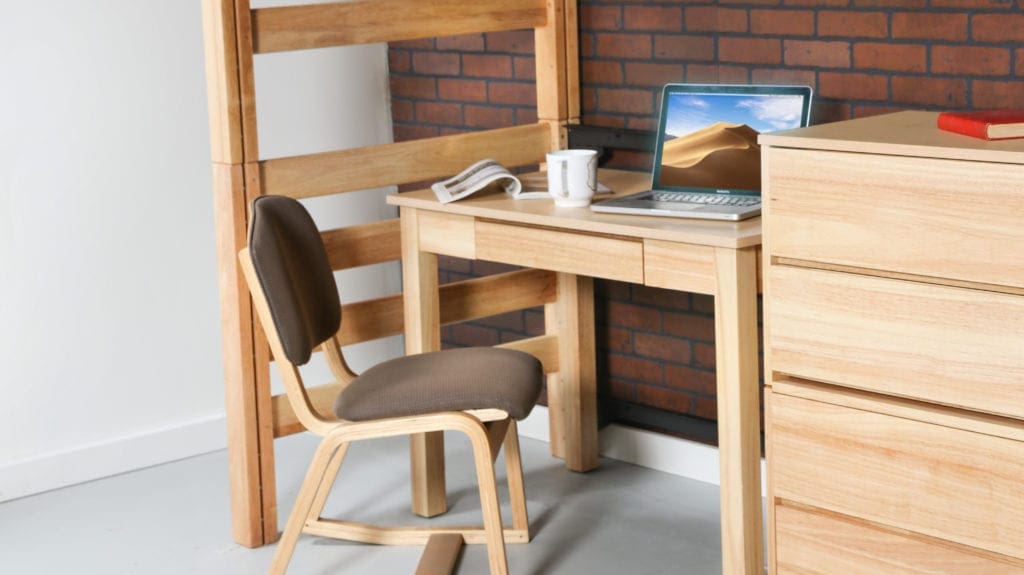 Through the years, The Graduate Series has had a reputation of being a rock-solid collection of hardwood. It is durably built, and it has graced student residences for decades. It has stood the test of time on college campuses across the nation and throughout the world.
Eco-friendly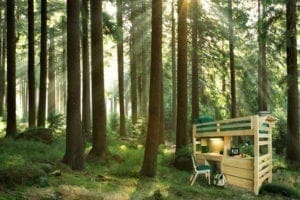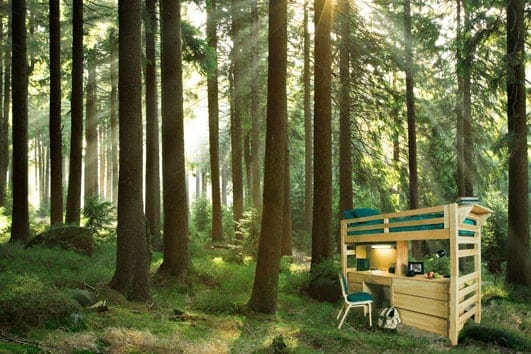 It begins with the timber. The furniture is crafted from an environmentally friendly tree called Hevea Brasiliensis. That makes this solid wood series one that is built to endure the daily wear-and-tear of college students' use. We all understand that can be tough at times. One reason we choose Hevea Brasiiensis is because it is a powerful hardwood. In fact, the wood has stood up to other woods in independent testing and has been proven stronger that the Northern Red Oak wood. If you like the oak pattern in the grain, you will enjoy this same look from our solid wood furniture. Hevea Brasiliensis has the pattern that is similar to oak. Another reason we have selected this timber is because of its environmentally rich life. While the trees are growing, they produce latex and are tapped for it. When the life of the tree comes to an end, the trees are harvested, and the wood is used in furniture and floors. The trees are easily replenished because of their rapid growth.
From bed ends to wardrobes, we have solid wood furniture from The Graduate Series that will suit your needs.
The Jericho Series
If you prefer metal and laminate, we have several collections that will meet your needs and bring to life the room in which it is placed. The Jericho Series is one such a collection found Stocked and Ready. Drawer chests that are two-drawer or five-drawer make great storage, and the drawers fully extend without falling out.
The Jericho Series also has pedestal desks and entertainment centers.
Warm and Cool
Warm blends of wood in cool metal frames make up our various lines of metal and laminate furniture. And you can find them Stocked and Ready in our Quick Ship Program. Choose from The Uptown Series, The Rhodes Series, The Metropolitan Series, and The Flat Iron Series. These pieces are built with the University Loft strength, care, and resourcefulness that will offer years of satisfaction to your facility.
All our furniture is built with state-of-the-art construction techniques such as English dovetail joints, corner blocks, mortise and tenon joint frames, drawer bottom supports, and frame-in-frame construction. These methods are a few of the ways University Loft goes the extra mile to bring you superior products that can be used from generation to generation.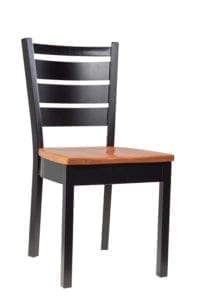 Chairs
Since most of us sit in chairs, they are an important part of making up any room. University Loft has an array of seating.
The Hampton is a chair for all occasions, and you will see that it functions in several capacities. Use it as a stand-alone chair that you can arrange with soft seating and end tables in a common area. Several of them will complete a ULoft dining table. You can also pull it up to a desk. But that's not all. This remarkable chair also comes as a barstool too. If you need barstools, check out The Hampton.
Do you need a chair for the office? We have it in our Quick Ship Program, and The Task Chair is good for your posture, easy to adjust, and comfortable to sit in. It has a cooling mesh back and breathable fabric that conforms to the upper body offering ease when you spend long hours working from the chair. It also has a center-tilt and tilt-tension control. This is great for adjusting the seat to your desired position. You can get it with arms or without.
We have another chair that is always a winner in student rooms. Our Two-Position Chair has legs that allow you to tilt back but not fall over. This chair also functions well at a desk or simply lounging as well as in a student setting, so needless to say, it's a fit just about anywhere.
We Are Committed
Knowing that we are on-the-spot ready to help you meet your needs, we also want you to know that are we committed to offering top-quality furniture products. University Loft is also committed to quality assurance in every product. With excellent customer service, we make sure to expedite your orders and serve you with high standards. That is what our partners deserve.
To get going with your project, you can get in touch with us regarding how you can get these items as soon as possible. We would love for you to take a little time and browse around our Quick Ship Program. You can see if we have available the items that your facility needs. Don't limit yourself there, though, you can check out all types of furniture products in our catalogs. We want to help you bring into your facility the dream that you have. Our 3-step process helps you Plan, Visualize, and Implement. University Loft Company will work with you to elevate your style.
If you have any questions or would like to speak to a ULoft representative, you can contact us here or give us a call at 800.423. LOFT (5638). We will be ready to assist you and would love to do business with you.