Good for the Environment and for Furniture
University Loft Company has many elements of creativity. Those who know us, have seen the multitude of items developed through the years. We are in a continual state of constructing and enhancing new product to improve and enrich campus living whether in the form of college and universities, boarding schools and municipalities, military and off-campus housing, or apartment complexes and new developments. From loft beds to kitchen cabinets, we are charging forward with strong, practical, durable, and attractive furnishings.
The Long-Lasting Conviction
Providing strong and durable furniture products so that they will last for generation has always been our conviction. We are also committed to protecting the environment while doing so. We are devoted to actively participating and doing our part to protect and preserve our natural world. That is why we carefully select the resources used to build our student furniture products. From the onset of University Loft Company, we set out to use environmentally friendly materials.
The Wood We Use
Selecting a timber that was not only strong but also good for the ecosystem, took careful research. University Loft found that Hevea Brasiliensis was the best timber in which to build our furniture. We also refer to Hevea Brasiliensis as Environmentally Farmed Timber. The tree grows in one third of the time that it takes an oak tree to grow. In just six years they have grown to maturity. An oak tree takes approximately thirty years to grow to maturity. Due to the rapid growth of the trees, they are easily replenished. Hevea Brasiliensis can live up to 100 years. During its life, it is constantly giving back to the earth.
Environmentally Special
The uniqueness of this Environmentally Farmed Timber is its many uses. Throughout its life, it produces latex, and as you know, this product is found in many items such as rubber balls, bandages, rubber bands, and balloons. When the trees stop making latex, they are then cut down and used for hardwood with its many functions.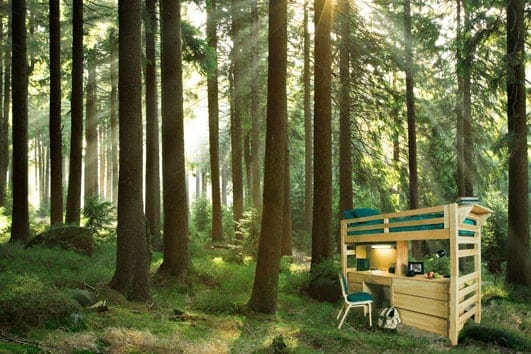 Environmentally Strong Timber
Though the oak tree is mighty for many good reasons, but it has met its match in Hevea Brasiliensis. Independent tests between Northern Red Oak tree and Hevea Brasiliensis tree have proven that Environmentally Farmed Timber is stronger than the mighty oak.
Rather than burning the trees down when they are at the end of their production, Environmentally Farmed Timber is used through and through. Nothing is wasted with it.
Because of the strength of the wood we select for the fine furniture that we build, our products stand the test of time and lasts for years even with the wear-and-tear of daily use (and sometimes that type of use is not so forgiving). It's not likely that this solid wood is going to split on you.
Ecofriendly, Strong and a Pretty Face
Our state-of-the-art construction techniques build a better, stronger, more durable product. Our furniture has been in the midst of floods and hurricanes and survived. They may have gotten a little wet, but they weren't broken. That's the strength of a University Loft furniture products.
From the early onset of University Loft Company, we have done what was possible to give back to our natural world. Using Environmentally Farmed Timber was one big way we could be a part keeping the environment solid. Another way we do this is by using recycled materials wherever possible in our products.
We talked about the strength of Hevea Brasiliensis, but we did not mention the beauty of it. You would not believe that hardwood that was so strong could be so gorgeous. Our Environmentally Farmed Timber has a striking beauty. The grain has a pattern that is similar to oak.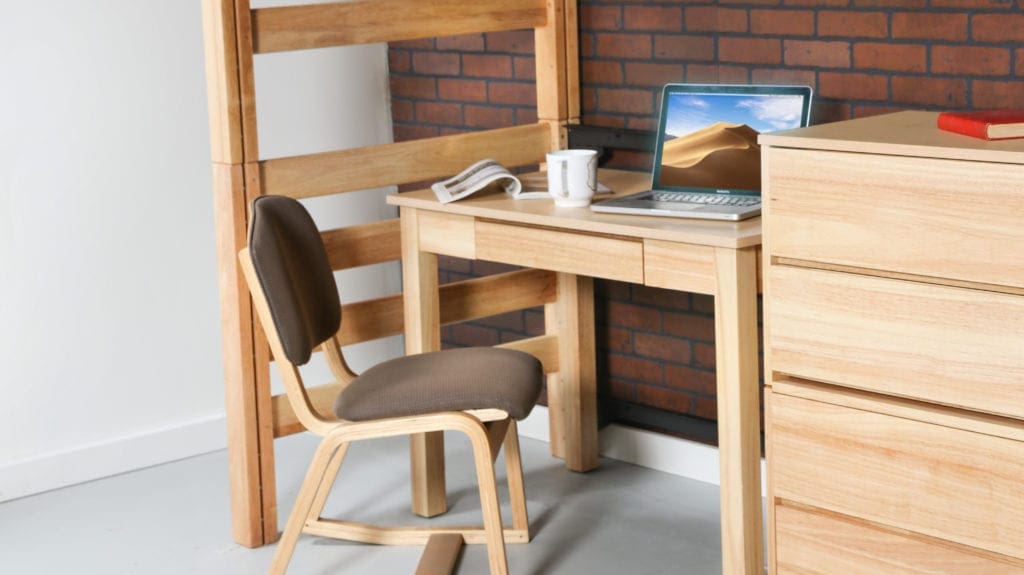 The Graduate Series
You will see it in our tried-and-true Graduate Series. In this series we have beds created to meet the needs of your living area. Add to that the variety of furniture essentials such as nightstands and drawer chests. Store a few items in the drawers of a writing desk which, by the way, makes a perfect place for a laptop and other devices. You may need more storage in a desk, that is where the University Loft pedestal desk comes in with a file drawer and three other drawers for storage. You can complete either one of these styles of desks with a carrel. It's useful for books and mementos which are nice to admire when you are working at your desk and need to take a break. Mix and match pieces from this solid wood series.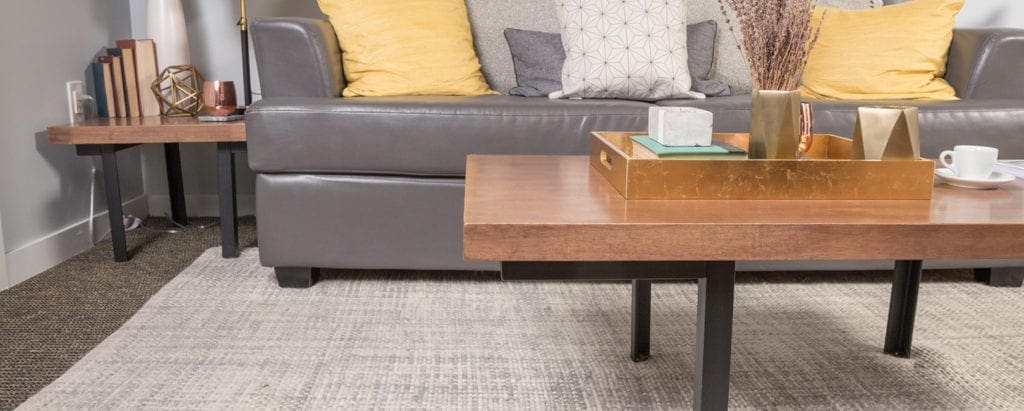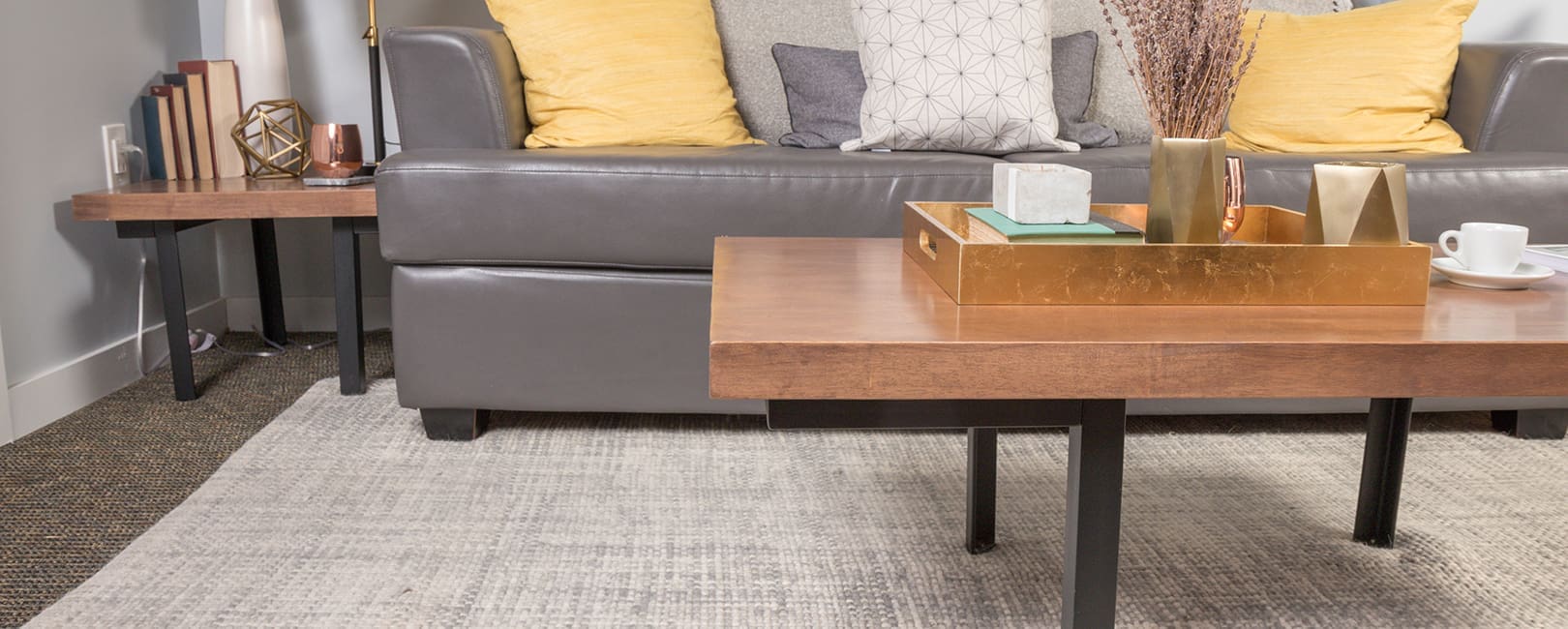 The Butcher Block
Another series using thick wood is the Butcher Block. In this series we offer dining tables and gathering tables, coffee tables and end tables, we even have entertainment centers. You can take a look at the Butcher Block Series here.
Ready to Build
Whatever you are looking for, we are at your service to help with your furniture plans. Our skilled Uloft representatives are ready to help.
As a leader in the contract furniture manufacturing industry, we are proud that University Loft Company chooses materials that are good for the ecosystem and will make a difference for our present world and our future world. We are pleased that we can be a part of a solution and not a problem, and we will continue to pursue avenues that elevate the environment.
University Loft Company offers value and quality in every product. It's no wonder our student residence furniture graces so many colleges and universities across the nation and the world.
From student housing to apartment living rooms, we have furniture that will fill your rooms. Would you like to see more amazing furniture products from University Loft Company? Have a look at our catalogs. If you have any question, you can contact us here or give us a call at 800-423-LOFT (5638). One of our qualified ULC representatives will be available to help you. If you need something in a hurry, please ask about our Quick Ship Program. We might have something stocked and ready to ship. We would love to do business with you.
Hundreds of thousands of college students have enjoyed better residence life because of University Loft Company. This company serves more than 2,100 university partners who use our products. We have received the Friends of the World Seal of Approval because of our green initiative, and we continue to create better furniture products for a better future for not only college campus living, but apartment complexes, new developments, and military housing. As owner and founder, James N. Jannetides says, "We are University Loft."
Until next time ~ Ginger Bock