What do you do in the kitchen? You cook there.  You eat what you cooked. You clean up the mess from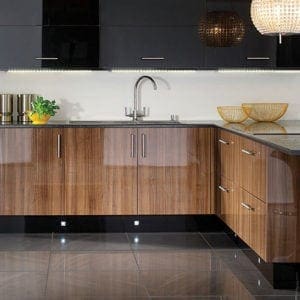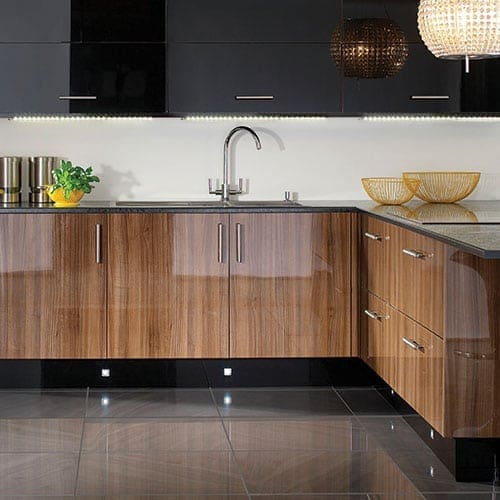 cooking. You bake too. You are joined with others around a table and talk or play games. You make crafts and experiment with new recipes. It's a special place. And the kitchen cabinets need to be revolutionary to fulfill all that you do in there. Whether it is kitchen cabinets or dorm room beds, University Loft puts details in the details to offer you the most innovative and well-built products. Our kitchen cabinets are sturdy. Not put together with particle board and glue but with corner blocks, English dovetail joints, and full-extension door glides. There is no skimping on the granite counter tops either. Why? Because we raise the standard in manufacturing our kitchens. We want your kitchen to be a place that brings good times, so kitchen cabinets by LOFT creates a gathering place of fond memories.
The Makers of Cool blend wood techniques with today's technology creating an innovative a brand of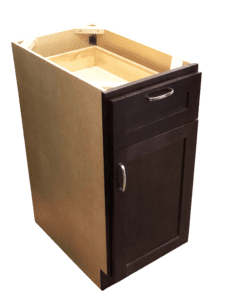 kitchen cabinetry that is useful, practical, and looks amazing.  First, we know what looks good in a home and a facility. Second, we combine that knowledge with the strong construction methods we use. What do you have? Kitchen cabinets that you can't wait to use and the peace-of-mind that they will last for years to come.  
Because every place is different, LOFT offers a selection of granite tops with a variety of finishes that allow you to match up the colors with what you already have.
Our dedication to bringing you high-quality products with competitive pricing, is as important to us as our high standard of business ethics.
Would you like to have a look at the kitchen products? Go to our Kitchen Catalogs. To see more of our top-quality furniture for apartment complexes and new developments, off-campus housing, student residence, multi-family units, or military housing, check out our other catalogs. Contact us here for more information or to have any of your questions answered. You can also give us a call at 800-423-LOFT (5638). We would love to do business with you. If you need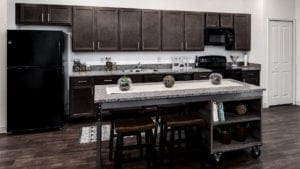 something quickly, let your LOFT representative know. Our Quick Ship Program might have what you need.
Founder and owner, James N. Jannetides says, "We are a company with ethics. Integrity is more than a word. We manufacture furniture the right way." As a leader in the furniture industry, University Loft is honored to live by a high standard of ethics that continue to bring innovative ideas for university furniture, off-campus housing, apartment furnishings and military housing.
Until next time ~ Ginger Bock