Warning…this kitchen is not made from particle board and glue…
Not a kitchen from University Loft Company. A person might select a cheap kitchen cabinet that looks amazing brand new. The outside is polished and the counters shine, but it is slapped together with cheap particle board and held with glue. It won't take long for the hardware to fall off, the polish to dull, and the counters become dreary. Not so with kitchen cabinets from University Loft. We build our kitchen cabinets strong—University Loft strong.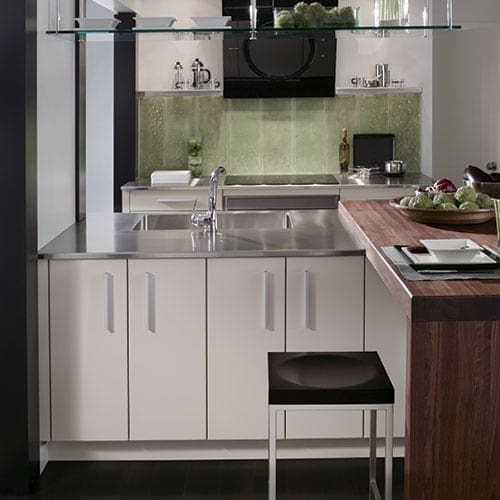 Our state-of-the-art engineering technology allows us to handcraft our products for years of good use. There is no skimping here. In fact, if you come to our factory, you can see a sample of how our cabinets are built. You will see the Mortise and tenon joints, the corner blocks, the full-extension drawer glides, and the English dovetail joints we use to ensure a product with a high standard of durability and strength. The Makers of Cool have included a slam-resistant feature in the drawers. If you accidentally shut the drawer too hard, the motion slows on its own before it can slam into the counter and do any damage. Pretty cool.
We have a nice selection of kitchens cabinets to choose along with a variety of granite counter tops.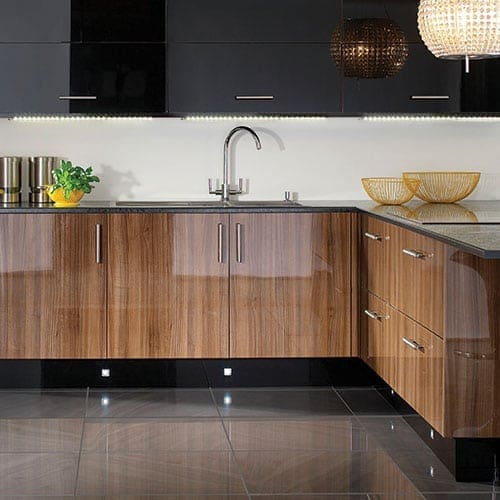 Because our kitchens are not made from particle board and held together with glue, we offer a product that will serve you well and keep up with the daily use and the wear-and-tear that it will experience.
Talk to a Uloft representative about our competitive pricing. You can contact them today here or give them a call at 800-423-LOFT (5638)
Have a look at our kitchen catalogs to get a look at more varieties. If you would like to see our student residence, off-campus housing, GSA defense quarters, or apartment and new developments, check out our other catalogs. If you need items quickly, ask your representative about our Quick Ship Program. We would love to do business with you.  
Fun Fact
Did you know that you can find out if spaghetti is ready to eat by throwing one piece against the ceiling or wall? If it sticks, it's ready. If you don't feel like cleaning up a mess on the wall, you can always just taste it.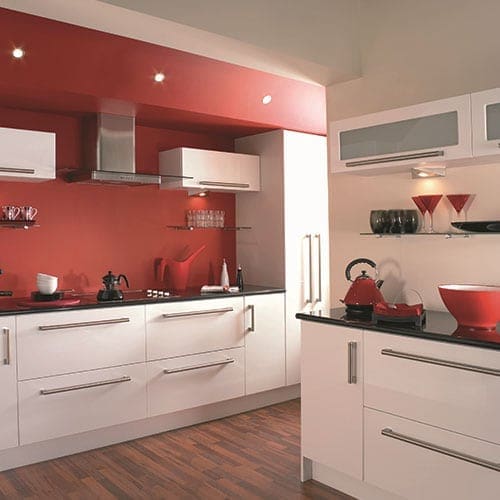 "While our competitors draw copies of our furniture and call it their own, we bring you the real deal." Says founder and owner, James N. Jannetides. University Loft Company blazes new and exciting trails with innovative products for military housing, universities, apartment complexes and off-campus housing as a leader in the contract furniture industry.

Until next time ~ Ginger Bock