You know what happens when you sit for too long? Sometimes your leg falls asleep, sometimes your body gets stiff. For some, it's hard to get up and you are totally stuck. Then there is the boredom that sets in from being in one spot for too long. Well, once again the Makers of Cool are here to help solve that dilemma. You see, you won't get stuck in our Adjustable Desk. After a while of sitting, you can move the desk and stand at it. Stand up or sit down, University Loft's Adjustable Desk is the best of both worlds.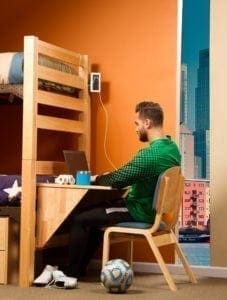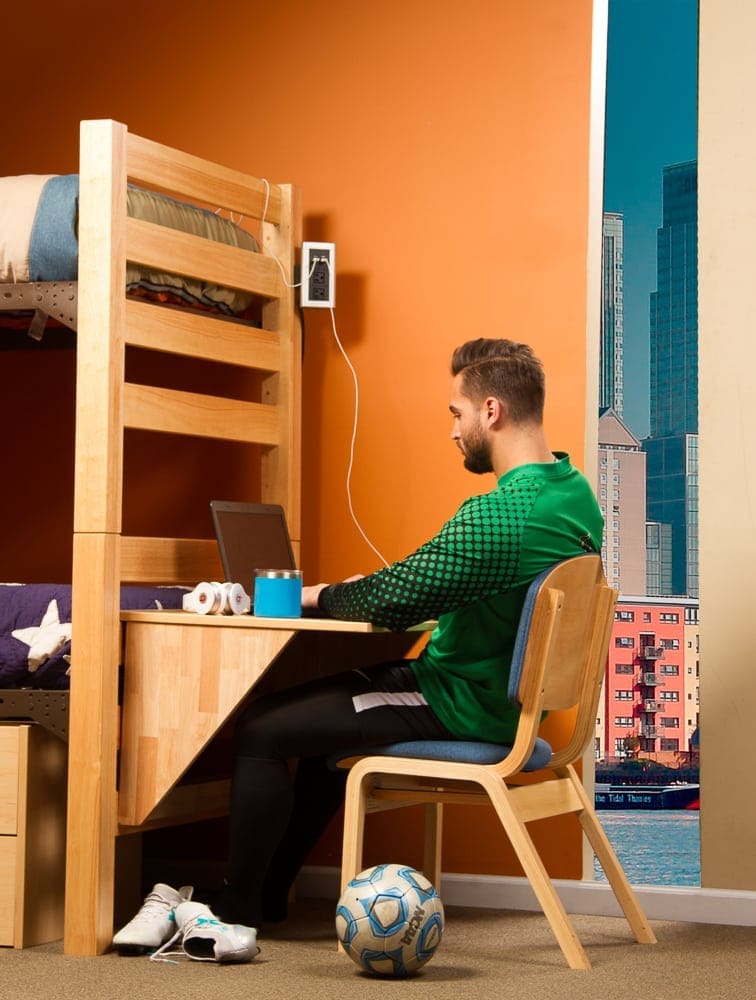 Movement is important. It keeps our bodies and minds sharp.
To make the most out of your study or work time, try a few small adjustments.
After about a half an hour of sitting at your desk, try standing for a change. It's easy with the Adjustable Desk attached to your University Loft bed end slats.

Look away from your screen and look at something else into the distance for a moment.

When you come to an end of your task or a break in your study, take a few moments to walk in your room. Even if it is a small area. Step around your room, roll your shoulders, stretch your back. This refreshing little break will help you get back to focusing on your matters.
Built strong to last long, the Adjustable Desk attaches to any University Loft bed end slats. When you are ready to move, you change the desk by moving it up or down.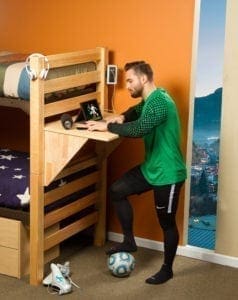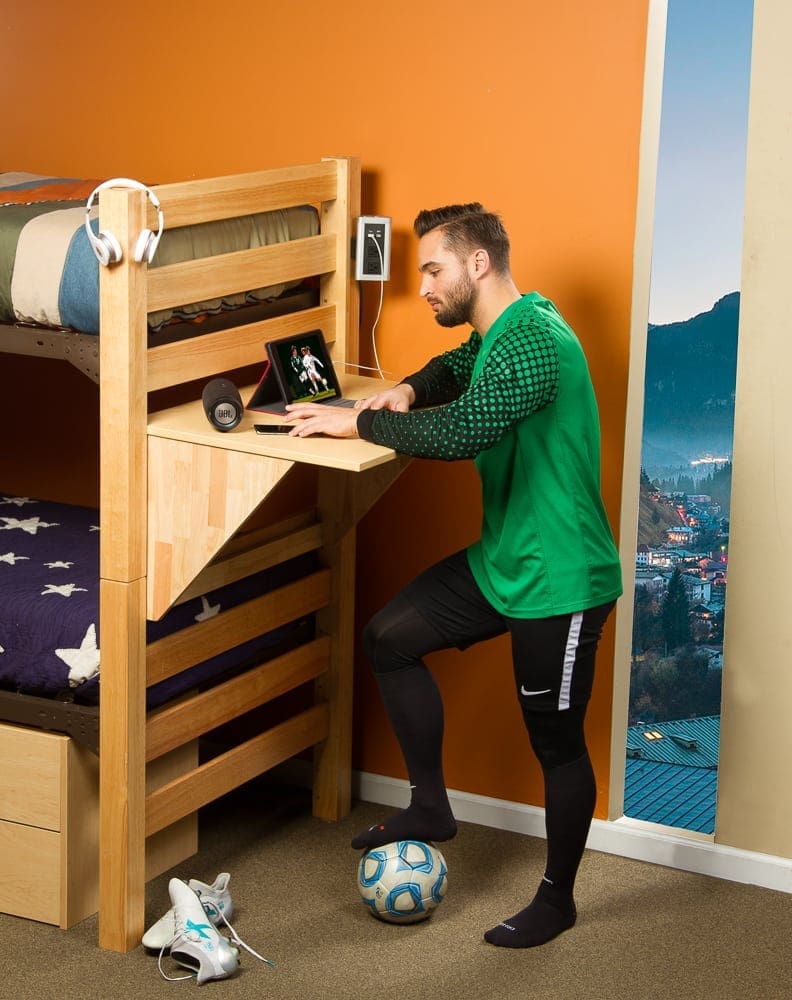 Featured also is a charging station with adjustable mounting brackets to charge your devices as needed. So, enjoy sitting and standing while you're studying because University Loft's Adjustable Desk is the best of both worlds.
For further details on the Adjustable Desks or any of the products the Makers of Cool have, you can contact us or give us a call at 800-423-LOFT (5638). A qualified ULC representative will be available to help you. You can see more items at our catalogs. If you need some items quickly, ask about our Quick Ship Program. We want your business and are here to help.
As founder and CEO, James N. Jannetides says, "We're committed to producing top-quality furniture that provides the best overall value." As a leader in the contract furniture industry, we strive to offer the best. That is what University Loft Company is all about. 
Until next time ~ Ginger Bock
University Loft is growing and we're looking for good workers to hire. If you are interested or know anybody who would like to enjoy the experience and relationship of being a part of this growing contract furniture company, contact us here or call 800.423-LOFT (5638).