Once again, The Makers of Cool have come up with something that is amazing, practical, and every dorm room needs the Collapsible Wardrobe. Now, don't be fooled by the name, they don't faint under stress or fall down and go boom. They are as strong and durable as our standard wardrobe but a lot easier to move.
With the same feature as University Loft's regular wardrobe, the collapsible ones allow you to fold them up conveniently and move them to wherever you need them.
Upon arrival, they are in folded up. They are light weight, so moving them from room-to-room is not a huge chore – it's easy. The beauty of the assembly is that you just need to unfold them and set them up. Everything you have in a standard wardrobe is available in this one. You can do this yourself or have a team of experienced installers do it for you.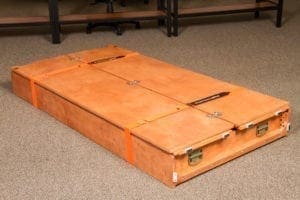 The materials used to build the wardrobes are environmentally friendly. University Loft uses Hevea Brasiliensis which is a hardwood that grows fast and is well used throughout its lifespan. In independent laboratory testing this wood is stronger than Northern Red Oak. The hardware on the wardrobe is metal.  Select from our natural, wild cherry, or cafelle finishes to match with your color scheme. If you don't like any of those, University Loft can match finishes to your preference.
You can get in and out of the wardrobe easily with doors that open fully to a 270-degree angle. Remove the metal rod and replace it with shelving or keep it for hanging clothes.  
We all like saving money while still getting a good product. with the Collapsible Wardrobe, money will be saved. We can load trucks with more wardrobes and save on shipping. Your install quote will be reduced.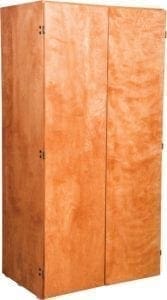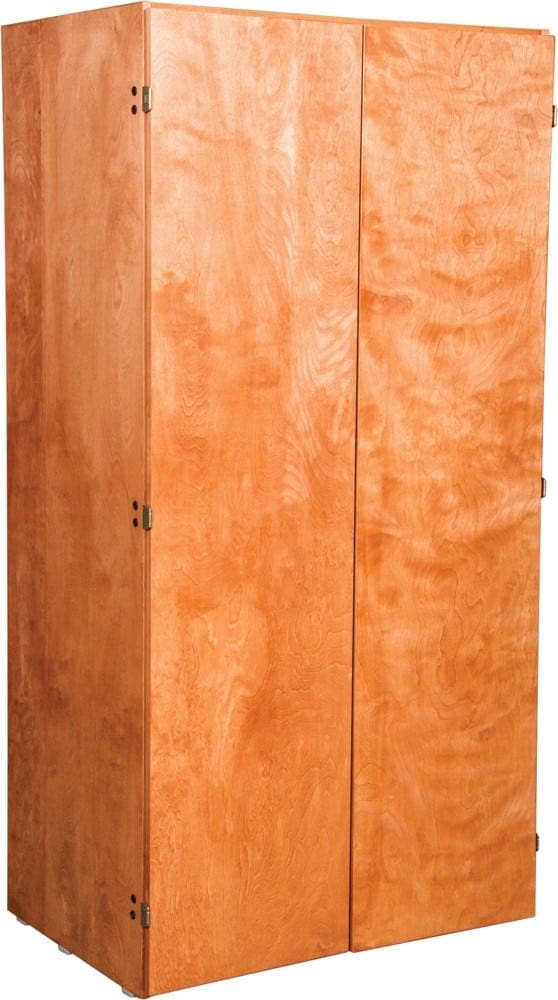 See what else you can adorn your rooms with by checking out our catalogs. If you have any questions, you can contact us here or give us a call at 800-423-LOFT (5638). A skilled Uloft representative is ready to answer your questions. If you need something on short notice, ask about our Quick Ship Program.
Founder and CEO, James N. Jannetides says, "We are always learning, always innovating, and always improving…We are University Loft Company." As a leader in the furniture industry, we are living up to that quote and haven't stopped with state-of-the-art ideas for all types of furniture.
 University Loft Company is growing and we're hiring. We are looking for good workers to become part of an excellent team. If you are interested or know anybody who would like to enjoy the experience and relationship of being a part of this growing contract furniture company, contact us here or call 800.423-LOFT (5638).
 Until next time ~ Ginger Bock