Do you find that even after you have thinned out your wardrobe and gotten rid of the possessions that you don't use anymore, you still don't have enough storage space? That can be a problem. There are only so many closets in your home and you've filled all of them. Well, never fear, University Loft wardrobes answer your closet dilemmas.
University Loft produces these awesome storage units to hang your clothes, store your items and help keep them organized. They are spacious, stylish and strong.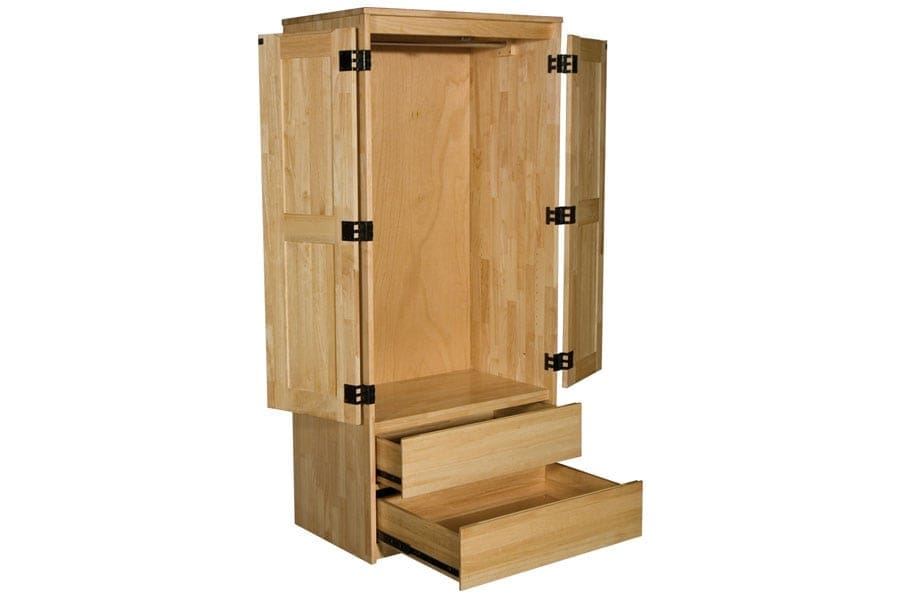 Spacious
Theses wardrobes offer the extra space you need with a wide open area that can be used for to put your clothes away or an entertainment center. The solid wood pieces include two raised panel doors that swing wide open for easy access. Many of them come with 2 drawers with top groove finger pulls.
Stylish
University Loft has made sure that the wardrobes blend perfectly into rooms. Choose from solid wood or the wood and metal blends. Their classic look never goes out of style.
Strong
Our wardrobes are built University Loft strong to last for years to come. The solid wood we use has been independently tested and proven stronger than Northern Red Oak. It easily takes on the wear and tear of daily living.
There are a variety of wardrobes from which to choose. You can browse our catalogs to see more of our student residence furniture, military and off-campus housing, and new development and apartment complex furnishings. We would love to have your business. If you have a question you can contact us here or give us a call at 800-423-LOFT (5638). One of our skilled representatives will be available to help you. We can ship orders at short notices as well.
Did you know that University Loft Company is a leader in the furniture industry and continues to create innovative furniture from loft beds to wardrobes, from Two-Position Chairs to chest drawers? Founder and CEO, James N. Jannetides' continual drive and determination is the force behind University Loft Company. His example as an extreme visionary has been a wellspring of encouragement and inspiration to many.
Until next time ~ Ginger Bock