When I think of the US Military, I envision the quintessence of discipline, strength and power. These features are what help civilians sleep in peace. But what is it that helps our military sleep in peace? The quality furniture manufactured for GSA Defense Quarters from University Loft might help. You see, military housing from University Loft compliments what the military represents. GSA Defense Quarters furniture is built University Loft strong—just like all of the furniture produced by University Loft Company. With the metal series, we have the blend of cool steel with the warmth of wood. The laminate is resistant to stains as is the engineered wood. With our solid wood, you have the tried and true strength that lasts for years to come and maintains its classic style. There are many features in ULC furniture that make defense quarters warm and welcoming. Let's take a look at some.
The Lift Bed
Named appropriately because of its under bed storage. The lift bed is space saving and the perfect place to keep your belongings out-of-sight. Simply lift the top to get to your items. The Tool-Less System™ allows easy assembly and quick changes if necessary.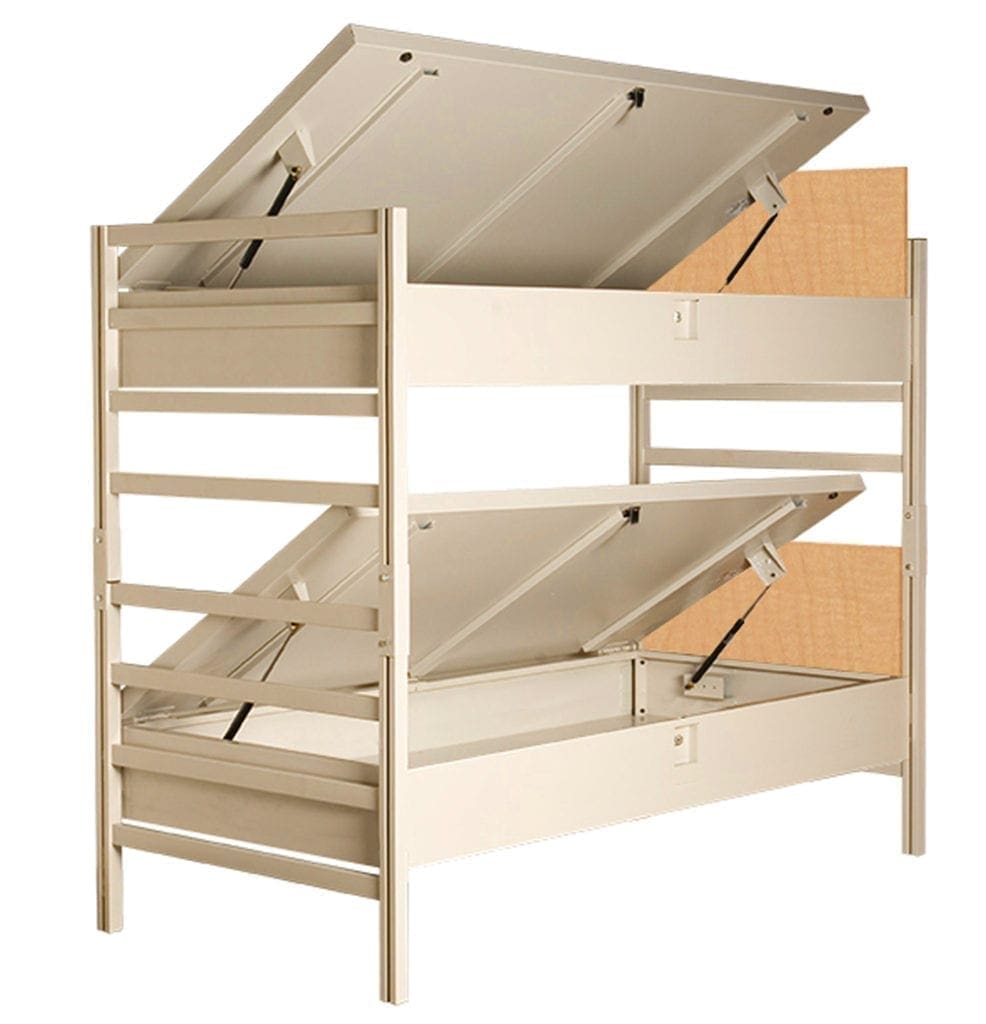 The Secretary Unit
This unit has adjustable shelves, two upper doors, and a pull-out writing desk. The military handles are optional. It's a great addition to a room.
Two Drawer Chest
The laminated top keeps these drawer chests well protected. They fully extend and have recessed locks.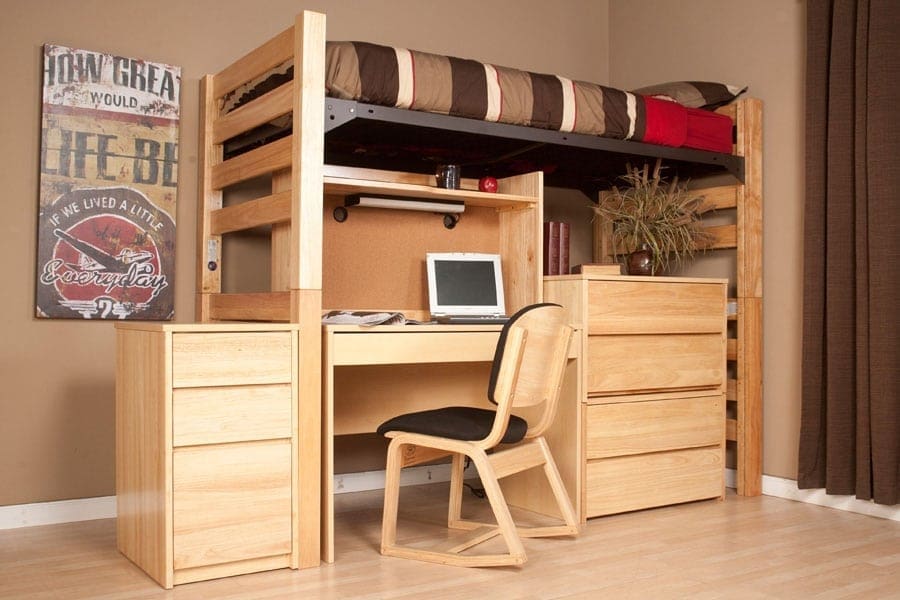 Two Position Chair
Designed to lean back, this a great way to relax in your room and chill out at the end of a day.
These are just a few of the great pieces that will create a comfortable room in which to come home. You can see more of our GSA Defense Quarters furnishings by taking a look at our catalogs. We appreciate your business. If you have any questions, you can contact us or give us a call at 800-423-LOFT (5638). We can take care of orders quickly and on short notice. Just talk to one of our University Loft Company representatives.
More than just LOFT. The innovative drive of University Loft Company produces superior student residence furniture, military housing, off-campus furniture and apartment and new development furnishings. Founder and CEO, James N. Jannetides is an inspiration to many. His no compromise attitude sets the standard high in the furniture industry.
Until next time ~ Ginger Bock