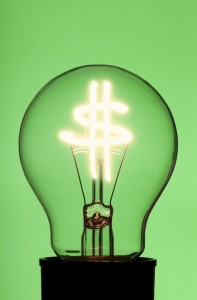 Where can American college students find exceptional value? In universities like those in Kiplinger's list of Best Value Public and Private colleges. University Loft Company is proud to serve more than a thousand fine American learning institutions, including some on these Kiplinger lists. But frankly, when it comes to delivering exceptional value in student dorm room and campus furniture, University Loft has a list of our own you might want to consider:
Solid Wood
Simply put, nothing beats solid wood for day in-day out performance. Period.
Super Strong
And when that solid wood is an amazing type of hardwood called Hevea Brasiliensis (HB), the ULoft performance advantage only improves. In fact, thanks to the solid wood in University Loft's dorm room furnishings, our student bunk beds have been independently tested and proven to withstand up to 4 tons of pressure!
Ultra Customizable
Of course, the primary mission of University Loft student furniture is to make it easy to maximize space in those sometimes tiny dorm rooms. Because University Loft residence life furniture is modular, it's way easy for college students to personalize their on-campus living spaces.
Earth Friendly
One of the feel-good "bonuses" of choosing University Loft furniture for college students is knowing that ULoft furniture is environmentally friendly. Remember that HB solid wood I mentioned above? It's not only super strong; it's also environmentally sustainable and earth friendly. Learn more about University Loft's eco-friendly stance here.
Made in America
Finally, University Loft's college student furniture is made in America. Why does that matter? It matters because when you buy student furniture from University Loft, you'll know that your money is being put to use right here in the good ol' USA. Sure, we operate globally, and we do great things at home and abroad, but we think it's important to be a good citizen of our homeland communities.
So there you have it: just a few of the many reasons why University Loft furniture for college delivers superior value in residence life furnishings and student room space planning solutions.
Want to learn more about University Loft's solid wood and modular student furniture? Contact us today.
Bob
The ULoft Blog Team
About University Loft Company and our solid wood modular residence life furniture:
Since 1984, when James Jannetides built a loft configuration for his own dorm room at Southern Illinois University, hundreds of thousands of college students have enjoyed better campus living thanks to University Loft furniture. Today, University Loft serves more than 1,200 colleges, universities and related student housing partners. As Jannetides' says: "We are always learning, always innovating, and always improving … our environment, our products, and our service. We are University Loft Company."