Does it matter to you that the products you buy are manufactured by American companies? Does it matter that they are produced in American facilities by workers who contribute to the American economy? It matters to us at University Loft. Why? Because we care about quality and we believe that college students deserve the best education possible – using college dormitory furniture that makes on-campus living and learning more productive.
That's why, even though we are a global company, our university housing furniture is crafted with care in America, in a 508,000 square foot manufacturing facility and corporate headquarters in Greenfield, Indiana. It's the perfect place for our furniture crafters to proudly ply their trade using super-strong solid wood and superior construction techniques.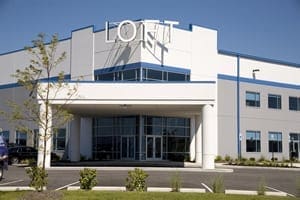 Of course, just because we manufacture our college dorm furniture in America's heartland doesn't mean we close our eyes to the best methods from around the world. In fact, we manufacture our student furniture in accordance with the "Toyota Way", an internationally recognized system for continuous improvement and respect for people. Among the precepts of this production philosophy is that the right process will produce the right results. That's why we train our workers to use the right tools and the right methods – in the right environment – so they consistently produce superior solid wood college dormitory furniture.
Yes, at University Loft, our student furniture is crafted with care in America. It matters to us. Does it matter to you?
Bob
The ULoft Blog Team
About University Loft Company and our solid wood modular residence life furniture:
Since 1984, when James Jannetides built a loft configuration for his own dorm room at Southern Illinois University, hundreds of thousands of college students have enjoyed better campus living thanks to University Loft furniture. Today, University Loft serves more than 1,200 colleges, universities and related student housing partners. As Jannetides' says: "We are always learning, always innovating, and always improving … our environment, our products, and our service. We are University Loft Company."