You are finally able to take a mid-day break, fix a cup of your favorite hot drink, grab the book you are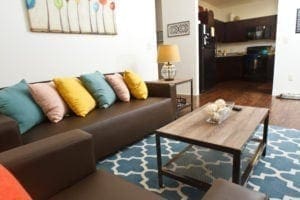 reading, and sit down on your preferred University Loft chair that always embraces you with welcomed comfort. But you have one problem. You have to set your drink on the floor to open your book because you don't have a table to set it on. Those little tables make a big difference. Let me introduce you to the Flat Iron tables.
The Flat Iron Coffee Table
A coffee table will not only allow you to set your drink and book on it but also display your special mementos. The trendy Flat Iron coffee table has an inset laminate top and clean angles to give it a fashionable look. The stain-resistant laminate tops are awesome, so leave your drink on top of that coffee table. It's cool.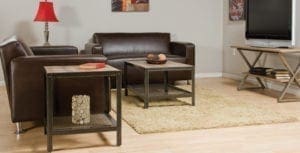 The Flat Iron End Table
The end tables have the same stylish flair as the coffee table. Set a lamp on top, place it next to a sofa or chair, them and light up the room. The lower shelf is made from mesh and can be useful in whatever innovative way you want it to be.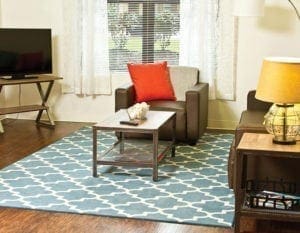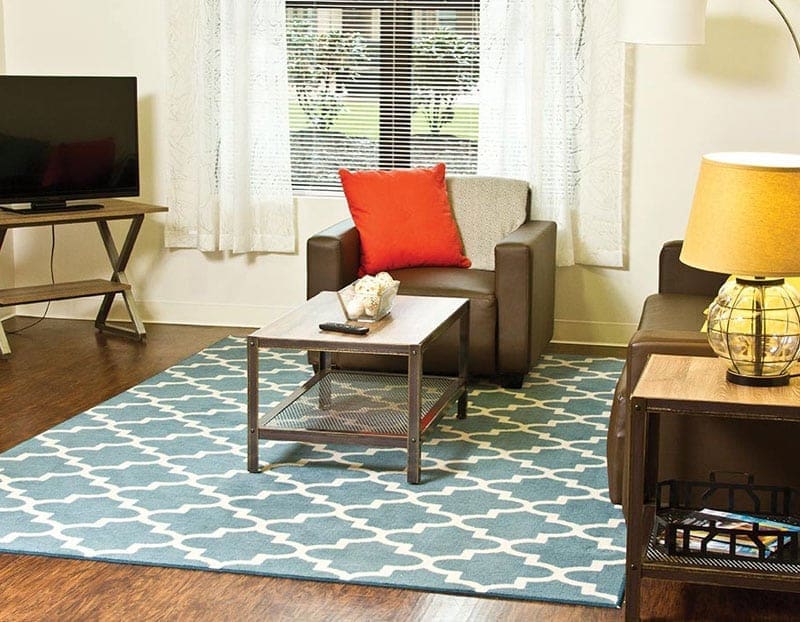 The Flat Iron Entertainment Center
So, maybe you don't feel like reading. Enjoy your break with the Toulouse Oak laminate two shelf entertainment center. Like all the Flat Iron Series, it is made with a distressed-style steel frame.
The Flat Iron Desk
After the break, pull up a Hampton Chair and get your work completed at this simple clean-cut desk.
The Flat Iron Nightstand
You put in a full day and are ready to retire. The Flat Iron nightstand will serve you well. Place a lamp and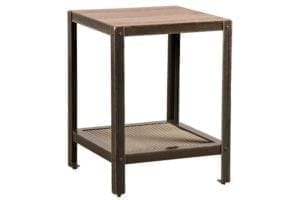 your current book on the stand, and you can read yourself to sleep. This piece also has a mesh bottom shelf.
You can pick up any of these Flat Iron tables right away through our Quick Ship Program. Ask one of our Uloft reps about it when you contact us here or give us a call at 800-423-LOFT (5638). To see other University Loft furniture products, go to our catalogs. We would love to do business with you.
 University Loft Company is a leader in the furniture industry and creates innovative products for college campuses, apartment complexes, off-campus housing and defense quarters. Founder and owner, James N. Jannetides has a continual drive and determination to create the best product ULC can offer.
Until next time ~ Ginger Bock