Every day we wake up and make choices. Some of them are good and others are, well, not as good. Sometimes they can be absolute disasters. When that happens, it's usually best to count our costs, move forward, be thankful that we made it through, and never do that again. When it comes to selecting furniture for your boarding school, deciding on the right type is important for your budget, how often you must purchase it, and the people who will be enjoying it. At University Loft, we have a wide selection of metal and wood furniture perfect for boarding schools. Which one is right for yours? In the metal series, The Uptown is a great choice. Here's why.

Trendy and Sharp
In The Uptown Series, cool meets warm.  It offers the cool look of metal combined with the warm look of wood. This modern collection will upgrade a room adding just the right spice.
Our Natural World
The Uptown Series is made of 100 % recycled steel frames. Whenever possible, University Loft uses environmentally friendly materials. Our high-pressure laminate tops ensure stain resistance and durability. The drawer faces are 100% solid wood, and the drawer boxes have English dovetail joints. Our solid hardwood comes from Hevea Brasiliensis. A wood that grows faster and is stronger than oak. These features are not only good for the environment, but they also offer a long life of use.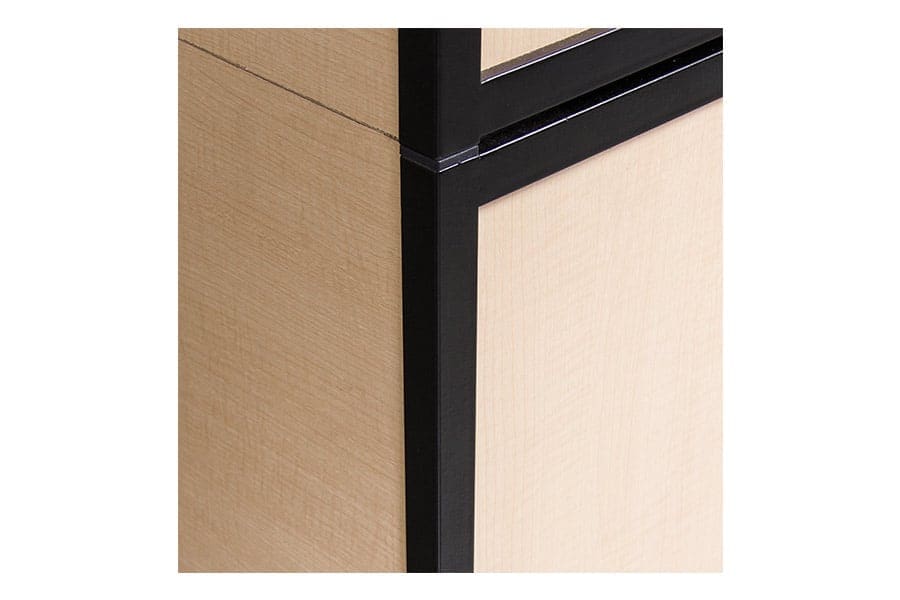 Space Saving
When you need both space and storage, the drawer chests stack. You can also place them side-by-side.
Desks and Tables
If you need desks, The Uptown Series comes with metal table desks. There are also coffee tables and end tables that are for practical use and look amazing.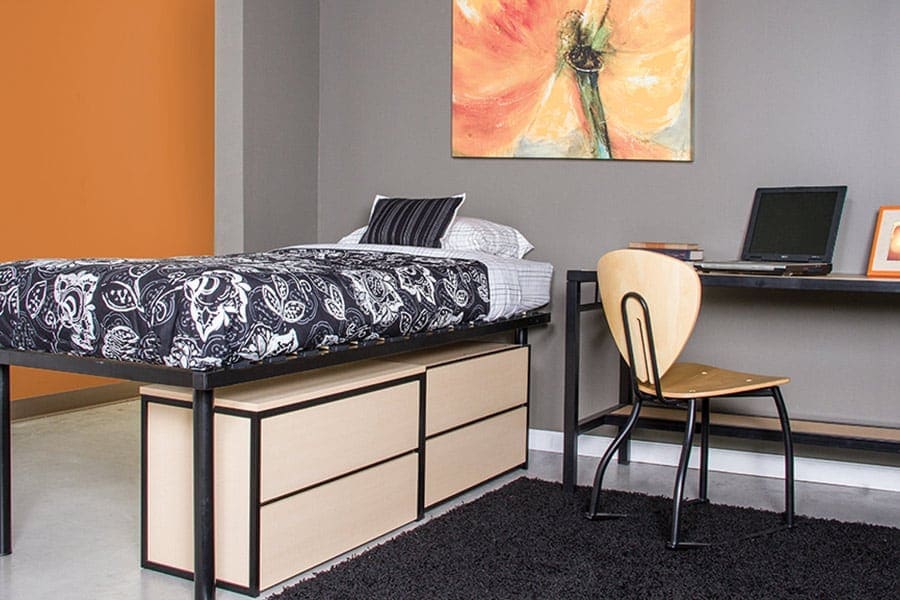 Your Complete
Your facility will be complete with trendy, sharp, eco-friendly University Loft furniture from The Uptown Series.
Want to see solid wood furniture or other metal and wood blends? Have a look at our catalogs. If you have any questions, you can contact us here or give us a call at 800-423-LOFT (5638). If you need something quickly, we might have it in stock. Ask your Uloft representative about our Quick Ship Program.
Founder and owner, James N. Jannetides says, "We are always learning, always innovating, and always improving…We are University Loft Company." As a leader in the furniture industry, University Loft is living up to that quote and hasn't stopped with innovative ideas in not only university furniture, but also off-campus housing, apartment furnishings, new developments, and military housing.
Until next time ~ Ginger Bock