University Loft has a huge variety of furniture series all built to serve you in the best capacity possible. There is one that is our tried and true staple of quality and durability. The Graduate Series. Offered in several finishes, check out this one. Let's look together – The Graduate White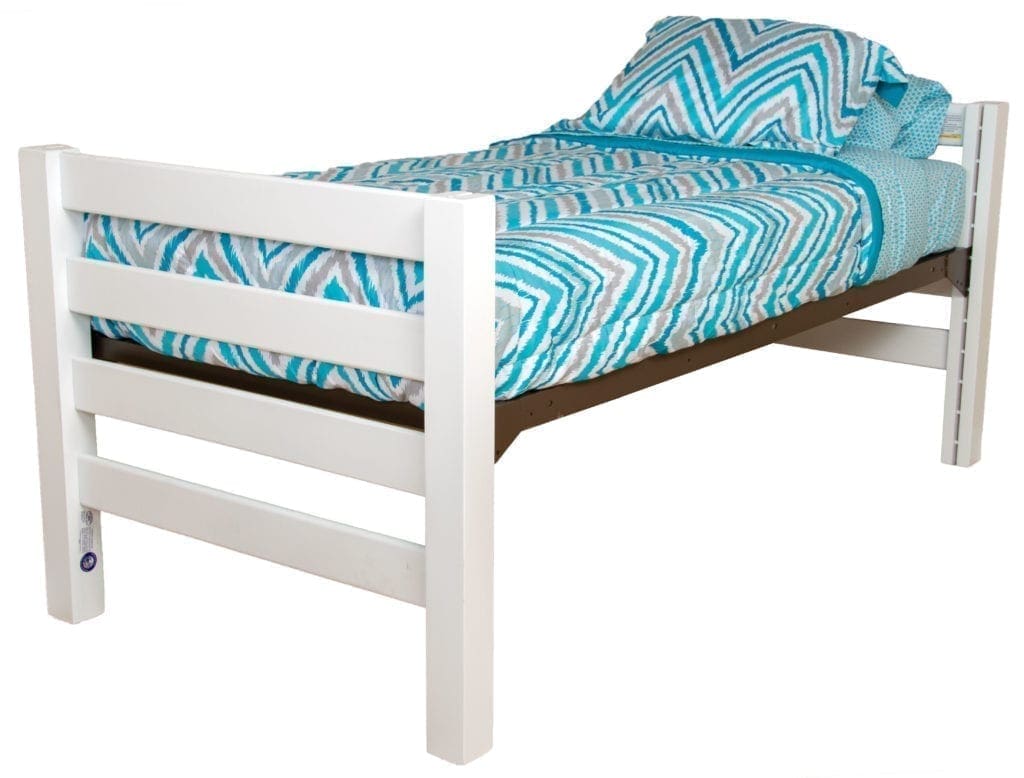 Because it is made from environmentally farmed timber, this powerhouse series can be counted on to last for years—student-after-student, year-after-year. The wood we use, Hevea Brasiliensis, has tested stronger than Northern Red Oak. That is strong!
The Graduate in White is perfect for not only colleges and universities, but also boarding schools and children's care homes. This series will stand up to lots of activities and use.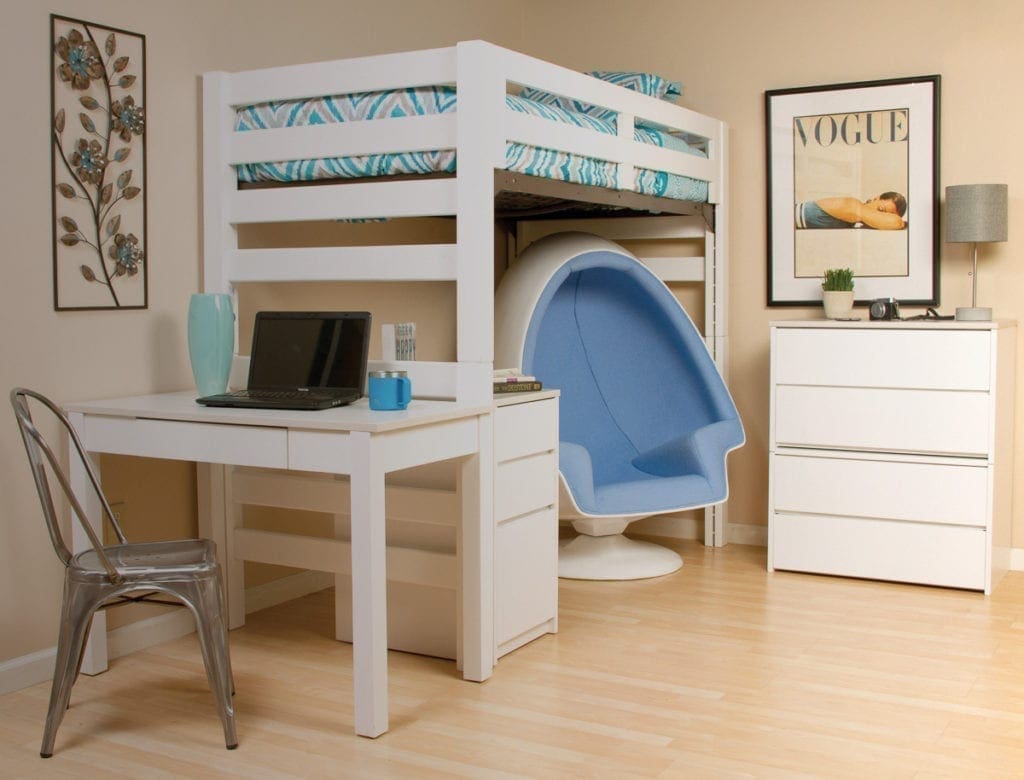 Depending upon what you need, we have twin beds that can be lofted, bed ends where standing/sitting desks can be attached. With stackable drawer chests, you can save room on the floor. What do you need in a desk? One with drawers or a simple writing desk? If you need a little extra shelving for your desk you can include a carrel. For all your books, add a bookshelf. There are nightstands, wardrobes, and so much more you can find in our catalogs. Let your Uloft representative know what you would like. We may even have somethings that are Stocked and Ready. To find out more, contact us here or give us a call at 800-423-LOFT (5638).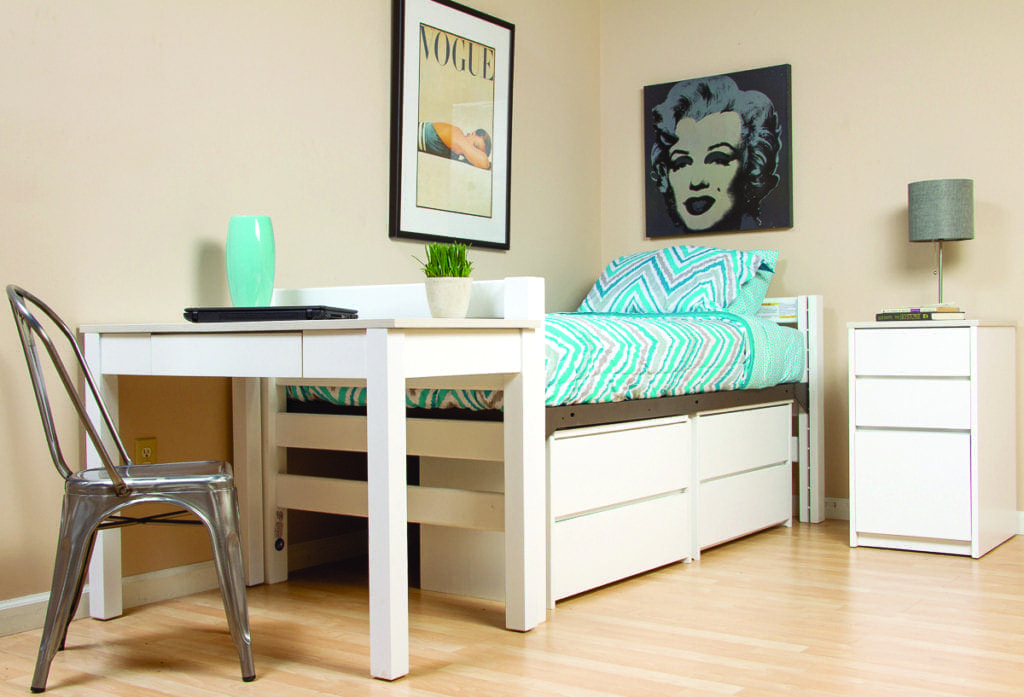 Founder and owner, James N. Jannetides says, "We are a company with ethics. Integrity is more than a word. We manufacture furniture the right way." As a leader in the furniture industry, University Loft is honored to live by a high standard of ethics that continue to bring innovative ideas for university furniture, off-campus housing, apartment complexes and new developments, and GSA defense quarters to our customers regularly.
Until next time ~ Ginger Bock