As a leader in the contract furniture industry, University Loft Company places a high standard of integrity on the furniture we manufacture for colleges and universities, off-campus housing, GSA Defense Quarters, apartment complexes, and new developments. It all started with a dream in the heart of founder and owner, James N. Jannetides. His desire to open space in a tiny dorm room grew into a company creating kitchens, seating, living room, dining furniture, and much more hand-crafted and built in the heartland of America.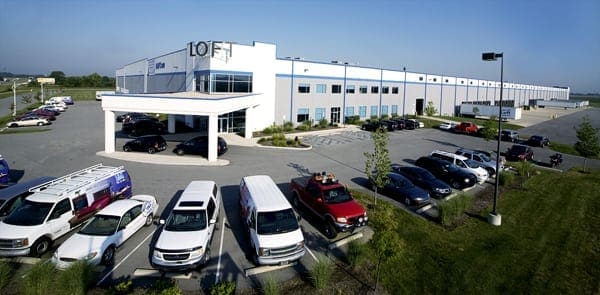 University Loft's headquarters are located in Greenfield, Indiana. This is where the production department puts their heart and soul into building quality furniture that will stand the test of time.

Our upholstery factory is In Morristown, Tennessee. There our skilled craftspeople create the beautiful upholstery furniture that you see such as the Arne Series, the Southview Section, and the Jennings Collection. There are many more fashionable collections from which to choose. With an array of fabrics and a choice of finishes matching your color scheme should be easy to accomplish.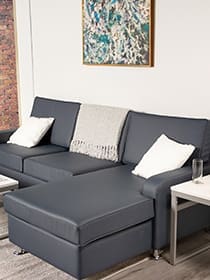 Strong solid wood frames and upholstered pieces are made with detachable Velcro® panels. This makes it simple for you to remove the fabric for cleaning, repairing, or even replacing.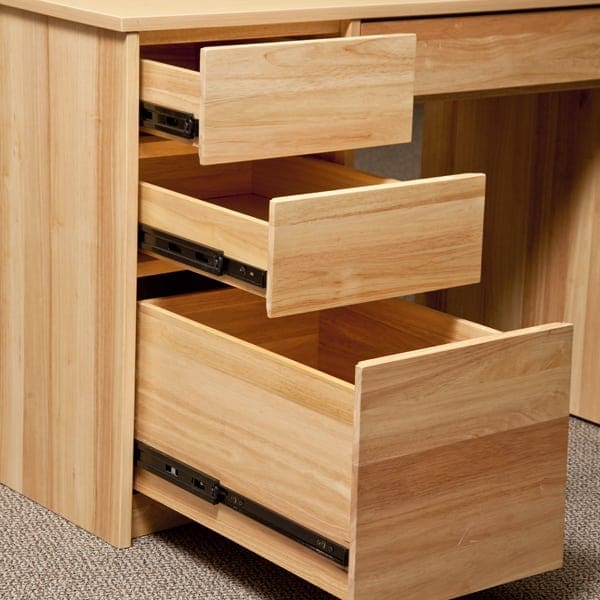 Using state-of-the-art construction methods such as English dovetail joints, corner blocks, solid wood pieces, frame-in-frame construction, and full-extension drawer-glides gives you the quality and assurance of furniture that will last through the daily wear-and-tear and even harder use.
Fun Fact
In 1962, there the creek in Morristown, Tennessee flooded, and almost destroyed the commercial district downtown. Additionally, a suburban shopping mall was competed with the historic downtown district. The city modernized Main Street by building an "overhead sidewalk" that turned the second floor of the existing buildings into a new "street" and provided a canopy for the sidewalks below.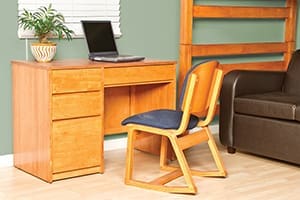 You can browse our catalogs to see more University Loft furniture. If you have any questions, contact us here or give us a call at 800.423.LOFT (5638). If you need something in a hurry, ask your Uloft representative about our Quick Ship Program. We would love to do busines with you.
University Loft Company pioneers innovative furniture design for over thirty years. Our commitment to producing top-quality furniture that provides the best overall value is equaled to our commitment to a high-level of ethics as a contract furniture provider.  "When all is said and done, we hope you'll recognize that our business isn't really about furniture; it's about the people who entrust University Loft Company to outfit the personal spaces where they live, work and play. To remain worthy of that trust, we are always innovating and always improving…we are University Loft Company."—James N. Jannetides
Until next time ~ Ginger Bock