Do you ever get tired of looking at the same old room with the same old set up? Do you ever wish you could just move everything around with ease and make it all brand new or at least seem that way? Well, University Loft Company's modular bedroom sets make moving your room around for the change you so desperately need easy. Give your room a fresh look with furniture from University Loft. You can do it with our modular furniture that reconfigures easily without the use of tools and our upholstered seating where the fabric can be changed out with a few simple steps. Let's talk about making furniture changes.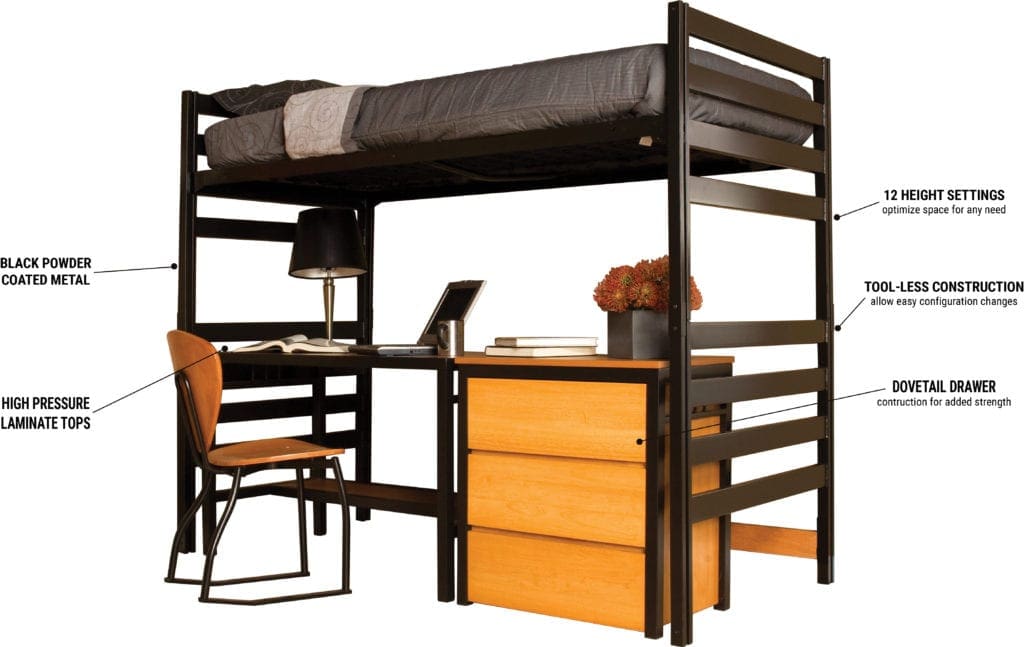 The Bedroom
What makes Uloft furniture unique is the quick way you can reconfigure a room. Perhaps you need more floor space. With our Tool-Less System™ you can raise the bed high enough to fit a couple of drawer chests beneath it. Maybe you are ready for a more dramatic change, lift the bed even higher as an Open Loft and you can fit a desk and drawer chests under your bed. Our system allows you to do this without heavy tools, well, without tools at all. Now, that is simple. If you have bunk beds, you can arrange them in a variety of positions that can be not only unique but totally fun.

Lounge, Common Area, Living Rooms
Sink into the comfort of one of ULC's sofas, loveseats, or chairs. Mix and match our various collections with tables from other series such as the Flat Iron or Butcher Block. When you are ready for a change, you can remove the old fabric and replace it with new. Our Velcro® Technology allows you to take off the material in a few easy steps. You don't have to buy all new furniture, but it will look like you did when you replace it with one of our hundreds of choices of classy, trendy, and beautiful fabrics.
The Makers of Cool have brought ease to making furniture changes for you.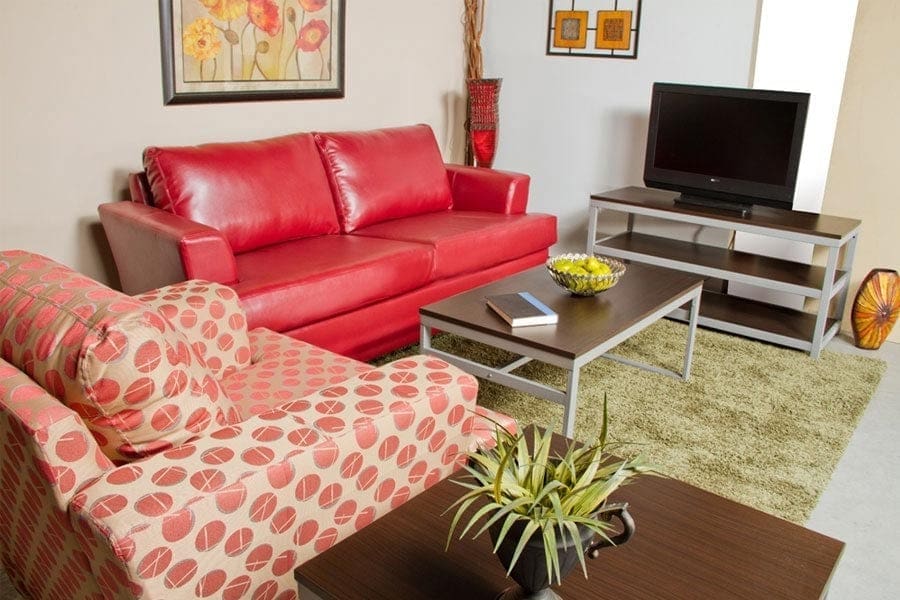 Fun Fact
Did you know that microfiber is the thinnest of all man-made fibers, even finer than silk. it is 100 times finer than a human hair.
Check out our catalogs to see more amazing furniture choices. If you have any questions, you can contact us here or give us a call at 800-423-LOFT (5638). If you need something in a hurry, as your representative about our Quick Ship Program. We might have something in stock and ready to ship to you now. We would love to do business with you.
As a leader in the furniture industry, University Loft Company is continually innovating new products for university and colleges, boarding houses and residential schools, apartment complexes and new developments, in addition to off-campus housing, municipalities, and camping areas. Founder and owner, James N. Jannetides raises the standard in contract furniture and bring the best to your facility.
Until next time ~ Ginger Bock