Wouldn't it be cool for animal lovers to meet a special creature when they enter any room wherever they go? How about plant lovers being rooms greeted by the beauty of greenery and the sweet smell of flowers with every room they enter wherever they go? Or how wonderful would it be for art lovers to enjoy a variation of art when they go from one room to the next? Still others love to have a table convenient to them everywhere. End tables, coffee tables, dining tables, accent tables, you name it. University Loft has the perfect fit. The Hex is a table for every room. That's because it fits in so many different scenarios.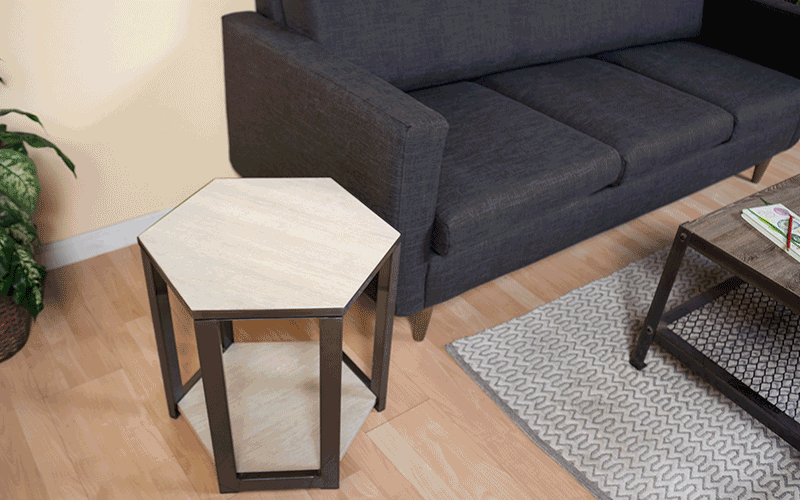 This handy six-sided table comes with a top and bottom shelf, with five pieces and three legs. The inset top will safeguard the edging and still look attractive.
The Hex is the right size for almost any room. In a lounge it makes a nice end table. In a hallway it can be an accent table. Even in the bathroom it is useful. If you put several of them together you have a coffee table. Don't stop there. Surround the Hex with one of our gorgeous series for your common area, lounge, or living room such as the Jennings Collection or the Chelsea.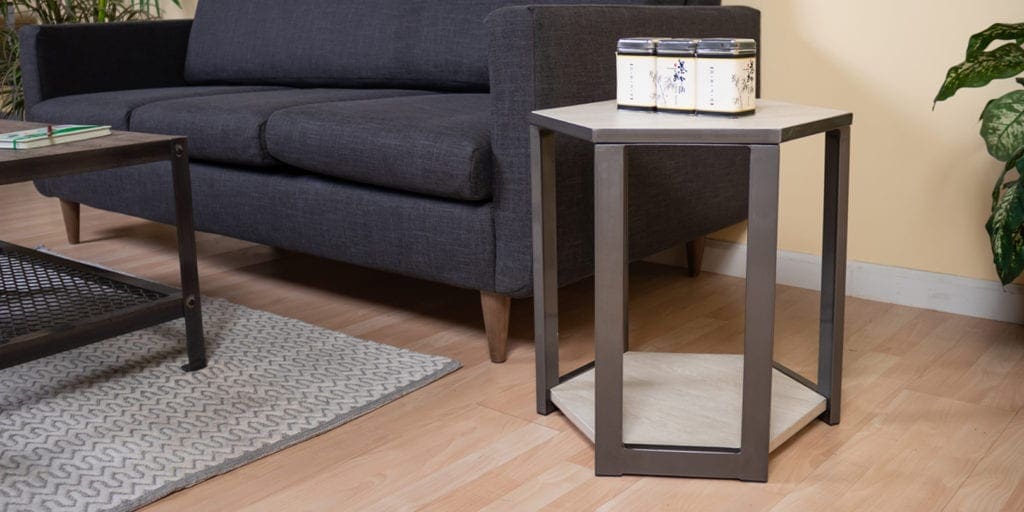 So, you see, the Hex is a table for every room. Where else do you think it would fit nicely?
Have a look around our catalogs to see more furniture products from The Makers of Cool. If you have any questions, you can contact us here or give us a call at 800-423-LOFT (5638). A Uloft representative will be ready to help you. If you need something quickly, ask about our Stocked and Ready items. We might have something for you in our Quick Ship Program.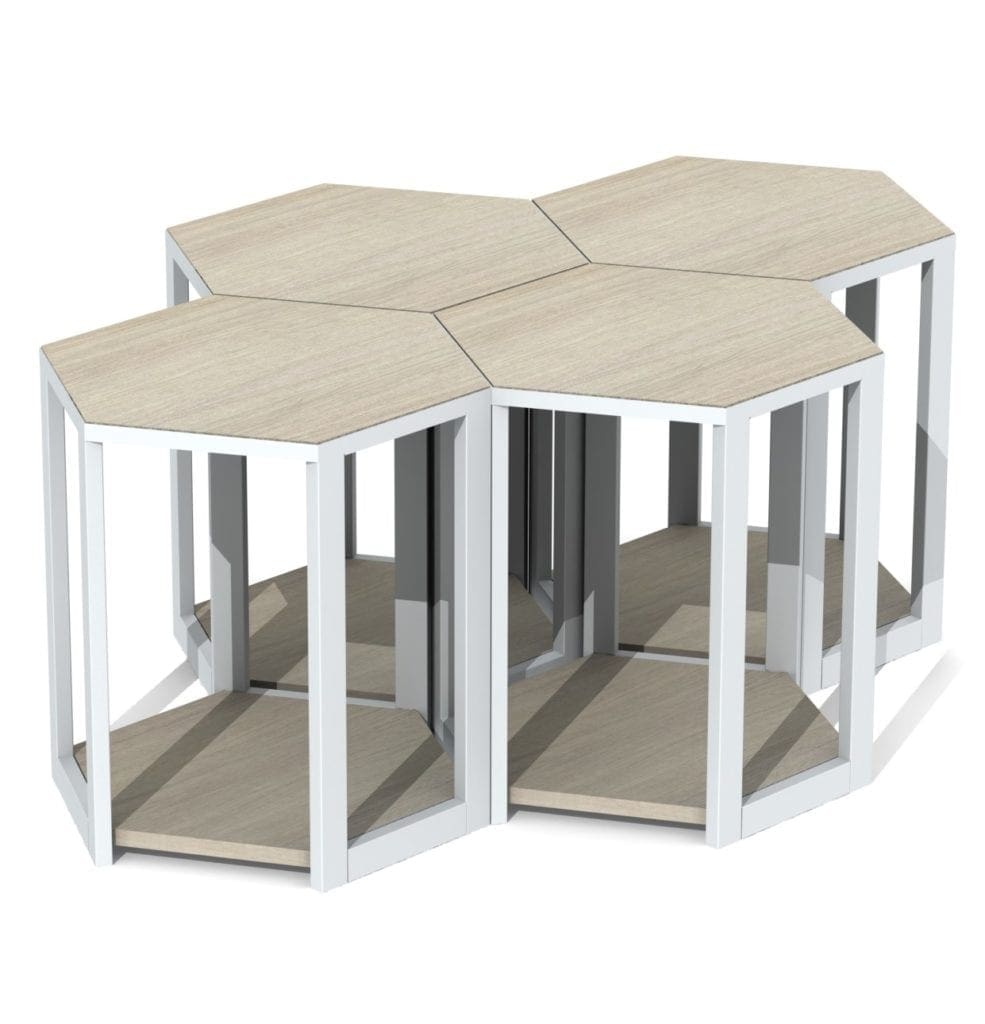 University Loft is about the people who trust us to furnish their living space. Founder and owner, James N. Jannetides' continual drive and determination is the force behind University Loft Company. His example as an extreme visionary has been a wellspring of encouragement and inspiration to many.
Until next time ~ Ginger Bock