The last thing that you need is stress in your life. Especially when you have new furniture products installed. The list of "What If's" can fill a pad of paper. The uncertainty of whether it will be done right could make you lose sleep. Unless you have purchased University Loft Company furniture and we are the team installing your products. We proudly offer you stress-free installation services.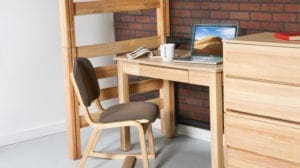 A Track Record of Excellence
The Makers of Cool have been supplying student furniture to colleges and universities for over thirty years, and our track record speaks for itself. It is our conviction to put you at ease during the installation process with our standard our excellence and the demand we put on ourselves.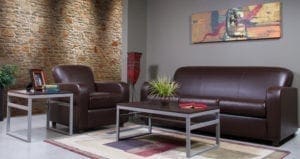 Strong Communication
With list in hand, your Uloft representative will ask you questions to help us understand better where we will be working. Our communication is kept strong so we can maintain understanding and keep the work moving smoothly.
Pre-Qualified Pros
University Loft Company uses a team of independent pre-qualified professionals to do the installation. They will see the job through from beginning to ending. We hope that a problem never happens, but if one does, you can call us. An installation manager from University Loft will step in and remedy it. Customer satisfaction for years to come is our goal.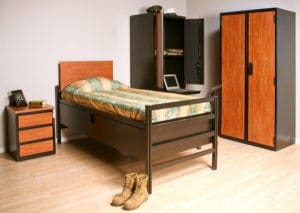 Browse our catalogs and check out the cool student residence furniture you can have installed in your facility. For details on installation, shipping, or any of our products, you can contact us here or give us a call at 800-423-LOFT (5638). A Uloft representative will be available to help you. We want your business. If you need something quickly, ask about our Quick Ship Program.
Founder and CEO, James N. Jannetides says, "We are always learning, always innovating, and always improving…We are University Loft Company." As a leader in the furniture industry, University Loft is living up to that quote with innovative ideas in university furniture, off-campus housing, apartment furnishings, new developments, and military housing.
Until next time ~ Ginger Bock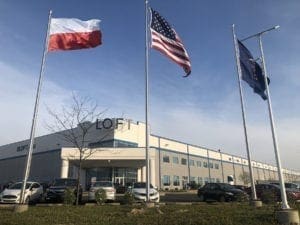 University Loft Company is growing and we're hiring. We are looking for good workers to become part of an excellent team. If you are interested or know anybody who would like to enjoy the experience and relationship of being a part of this growing contract furniture company, contact us here or call 800.423-LOFT (5638).