It's almost spring and that means it's time to get clean up the winter muddle and do some long-awaited spring cleaning. It's a favorite around the Bock household where we get into corners and crevasses and get rid of hidden dust bunnies and accumulated clutter. It's a blast. Many of you will be joining the endeavor at your own places or facilities. In that case, this blog is dedicated to you and your brave venture to dive in and do SPRING CLEANING. It also can be a nice reminder on how to thoroughly clean your University Loft upholstered furniture. We have kept it easy so the job will be a breeze.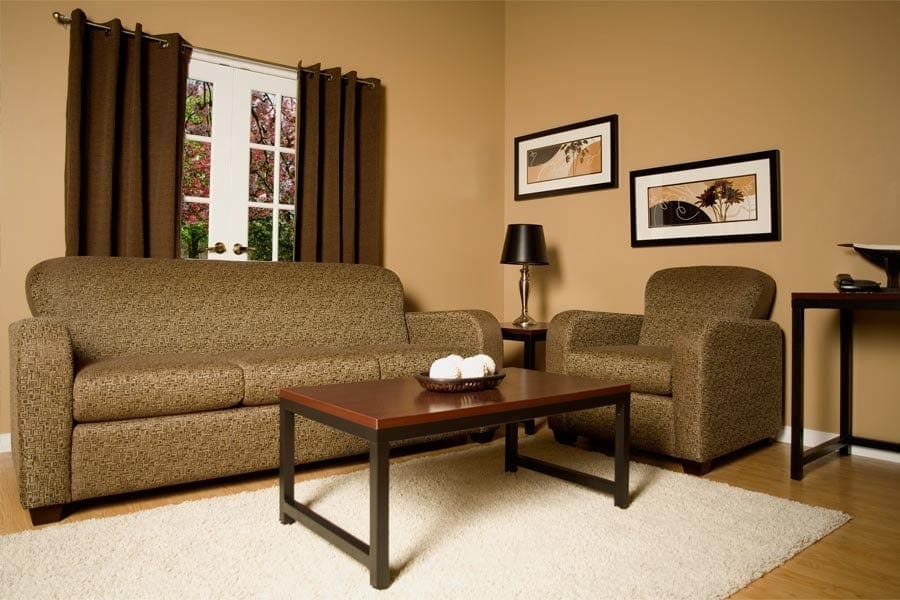 Keep It Dressed
You can keep it super simple by just using liquid soap or upholstery shampoo on stains where you don't have to remove the fabric. Just keep your furniture dressed and do these few simple steps:
On a wet cloth, use a small amount of soap then rub it gently on the stain.

Moisten a fresh towel and remove any leftover soap.

With a fresh dry cloth, press it on the wet area to soak up the extra water.

Let air dry.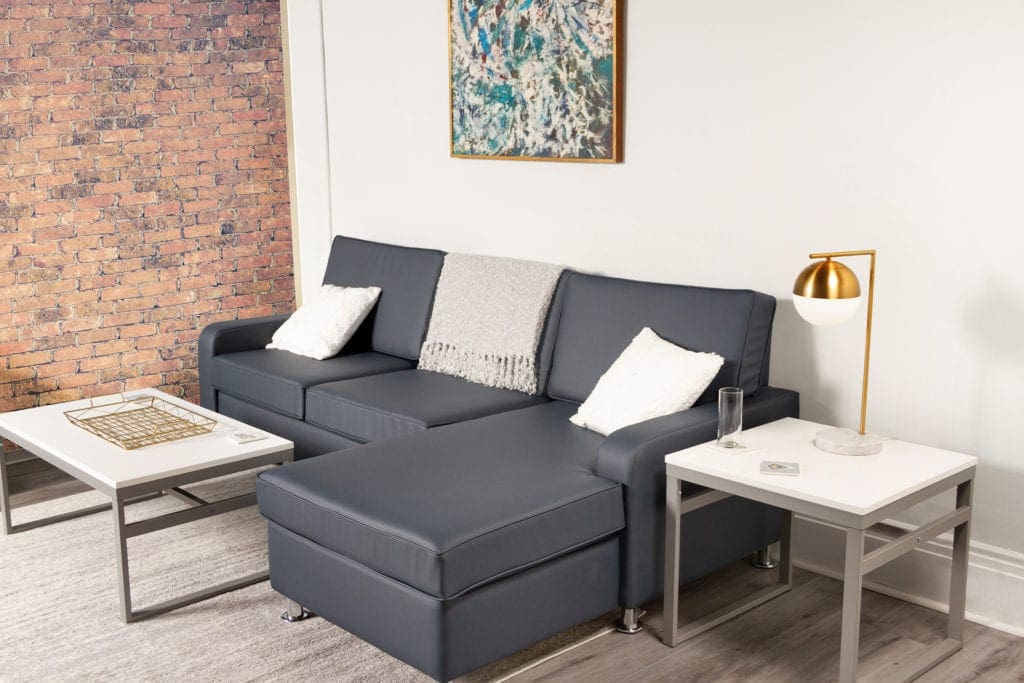 Undressing It
To remove the fabric from you're upholstered furniture, you will need a ½ inch socket, 7/16-inch socket, and a drill with attachment or socket.
Remove the feet from the furniture.

Take out the screws.

Take the furniture pieces apart.

The Velcro® Technology will allow you to detach the fabric from the cushion with ease.
You can now take it for a thorough cleaning. If the fabric is to be repaired or replaced, you can do so without having to purchase a new set.  
If you are thinking about switching your color scheme or are ready for something new, but you don't want to change the furniture altogether, choose a different fabric from our large selection of patterns, prints, and colors.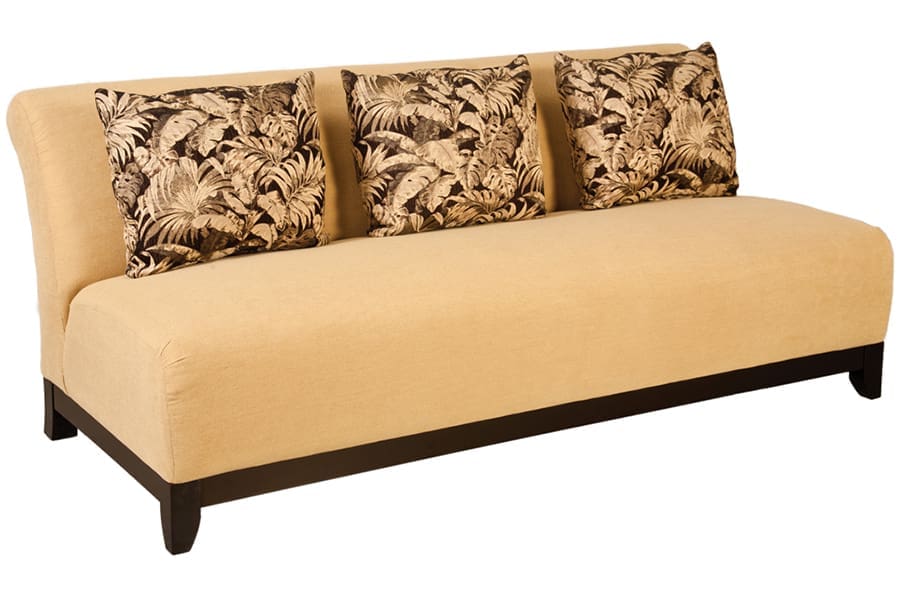 Have a look around our catalogs to see more University Loft products. From kitchen cabinets to GSA Defense Quarters, from soft seating to dining tables, from stack chairs to modular bedrooms, we have something for you. You can contact us here to learn more or give us a call at 800-423-LOFT (5638). If you need something in a hurry, ask about our Quick Ship Program. There might be something ready and stocked to meet your needs. We would love your business.
University Loft Company wants your furniture buying experience to be satisfying. We are committed to producing top-quality furniture that provides the best value to you. We are innovators manufacturing products to improve student residence furniture, off-campus and military housing, apartment and new development furnishing and multi-family unit housing, municipalities, and boarding schools. Founder and owner, James N. Jannetides' vision for loft beds was only the beginning of the accomplishments done in contract furniture through this company.
Until next time ~ Ginger Bock