A young man serving in the Air Force came to visit the other day. He was thrilled to see everyone and cherished the moments he had with his loved ones. He was home, the place he returns when he's on a break. At the end of his break, he moved to a state far away where he was stationed for the next several months. He would be away from his family, friends, and familiar places. University Loft Company knows how important it is that our military feel at home when they are away from home – sometimes very far away. We have created GSA Defense furniture that has the warmth and comforts they expect when they go home. Here are 5 Uloft GSA furniture qualities that are like home.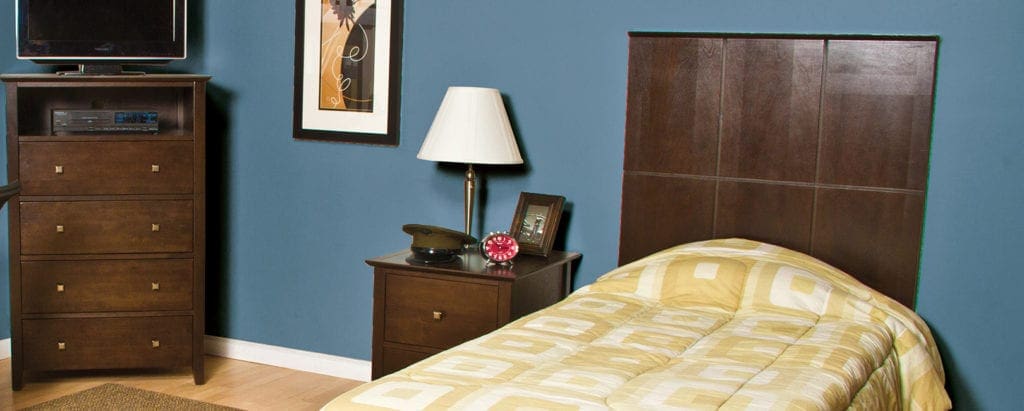 Leaves No Ring
At the end of a day, you want to set down your cold drink and not worry about leaving a ring or stain on your furniture. Our strong laminate tops are stain resistant, so you can be a little careless after a long day.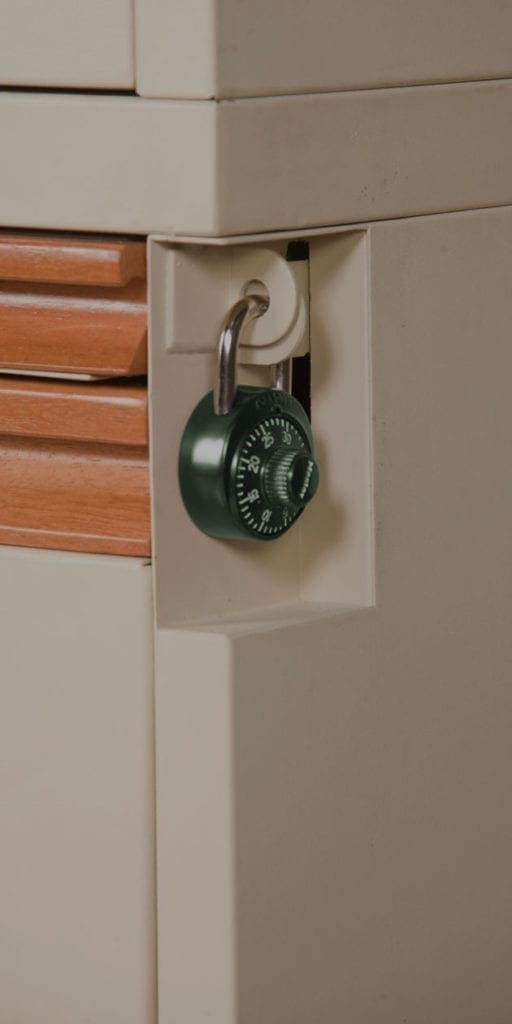 Locked Away
Home should be a place where you feel safe, but even there, we have safe places for our special belongings. With University Loft's GSA casegoods, you can have recessed locks to secure your possessions in a safe place.
Eco-Friendly
As your concern for the ecosystem grows, ours does too. University Loft partners with Friends of the World to do our part in keeping the environment healthy. You can rest guilt-free in your room with University Loft eco-friendly furniture. It's built from Environmentally Farmed Timber and stronger than Northern Red Oak with a beautiful grain throughout.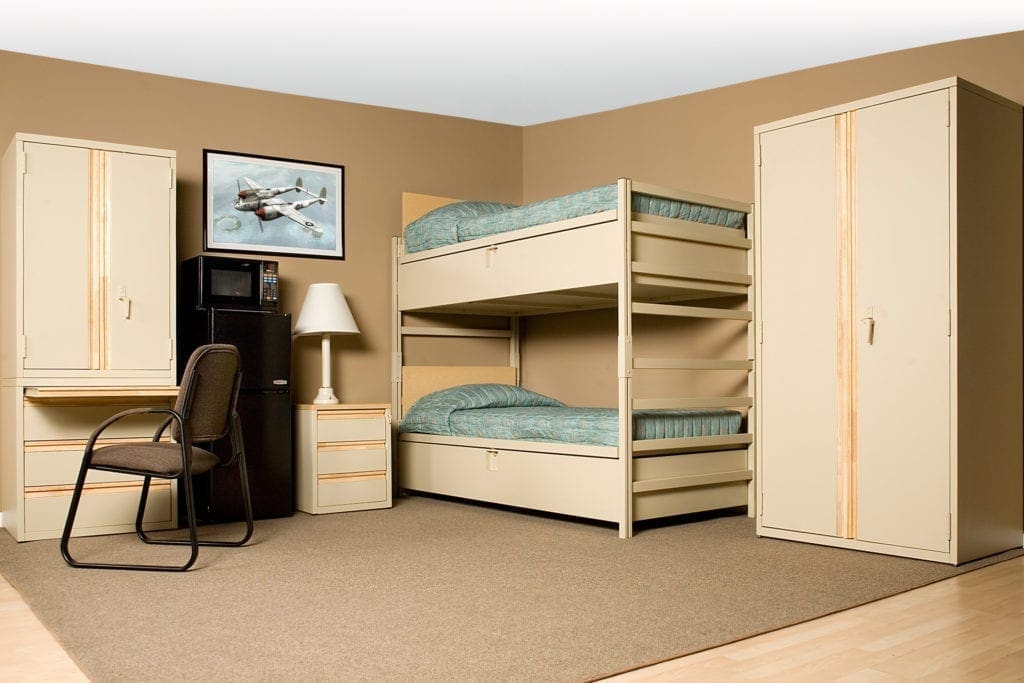 Creative Reconfigurations
Sometimes you feel cramped when there is little floor space for your furniture. The Makers of Cool offer space saving furniture that modulates and reconfigures to best suit your area. You will love the room you come home to and the extra space it saves.
Home Sweet Home
University Loft offers Whole Room Solutions so you can put your personality in the place you call home. Add rugs, put on a bedspread, hang pictures, get a television. The possibilities are enormous, and University Loft has those possibilities for your GSA defense quarters.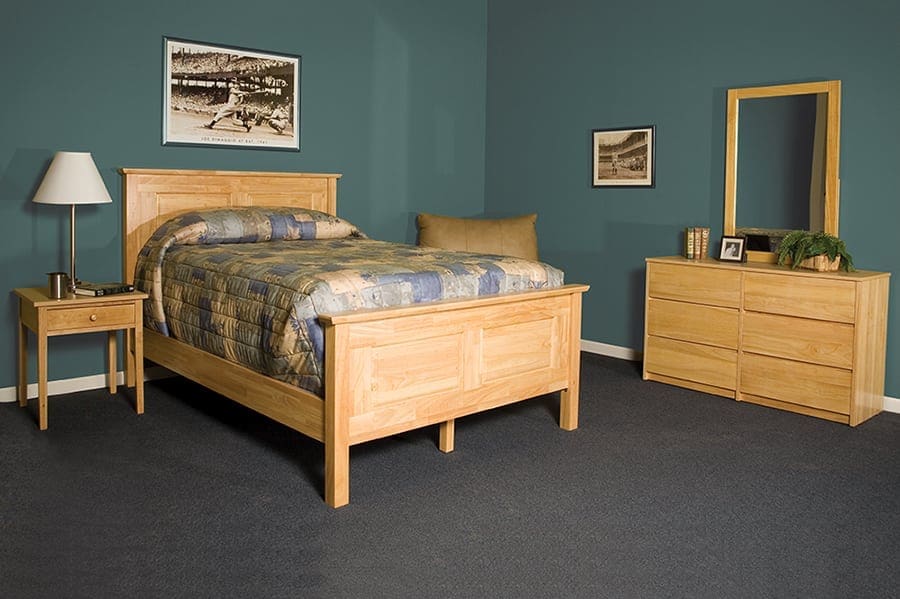 Have a look at our catalogs to see more military housing. Any questions you have can be answered by one of our qualified Uloft representatives. Just contact us here or give us a call at 800-423-LOFT (5638). We would love your business. If you need something in a hurry, ask about our Quick Ship Program.
Founder and owner, James N. Jannetides says, "We are a company with ethics. Integrity is more than a word. We manufacture furniture the right way." As a leader in the furniture industry, University Loft is honored to live by a high standard of ethics that continue to bring innovative ideas for university furniture, off-campus housing, apartment complexes and new developments, boarding schools, municipalities, and GSA defense quarters to our customers regularly.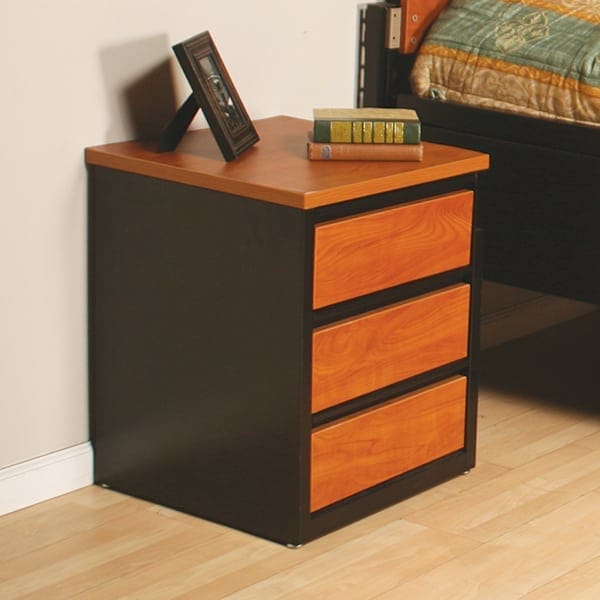 Until next time ~ Ginger Bock