Sometimes the opening of seasons inspires us to do interesting changes to our life like have a new hairstyle. Seasonal changes in food items are common. For instance, a bowl of chili turns into a scoop of potato salad and turkey and dressing are replaced with hamburgers and hot dogs on the grill. They make plant-based ones too! We change from winter colors to spring colors and so forth. If you like to change things up, then we have furniture for you. Much can be done with the Calla Series.

Have a little fun changing the Calla Series up. If you get a tired of seeing the pieces in the same place, asses your room and where you would like to switch items. The pieces are the same height and width which makes rearranging them to best suit your fancy easy. If you would like to get a little more out of your floor space, the furniture modulates. One example is to move the pieces separately and use them in different areas. You can also push them together for ultimate use.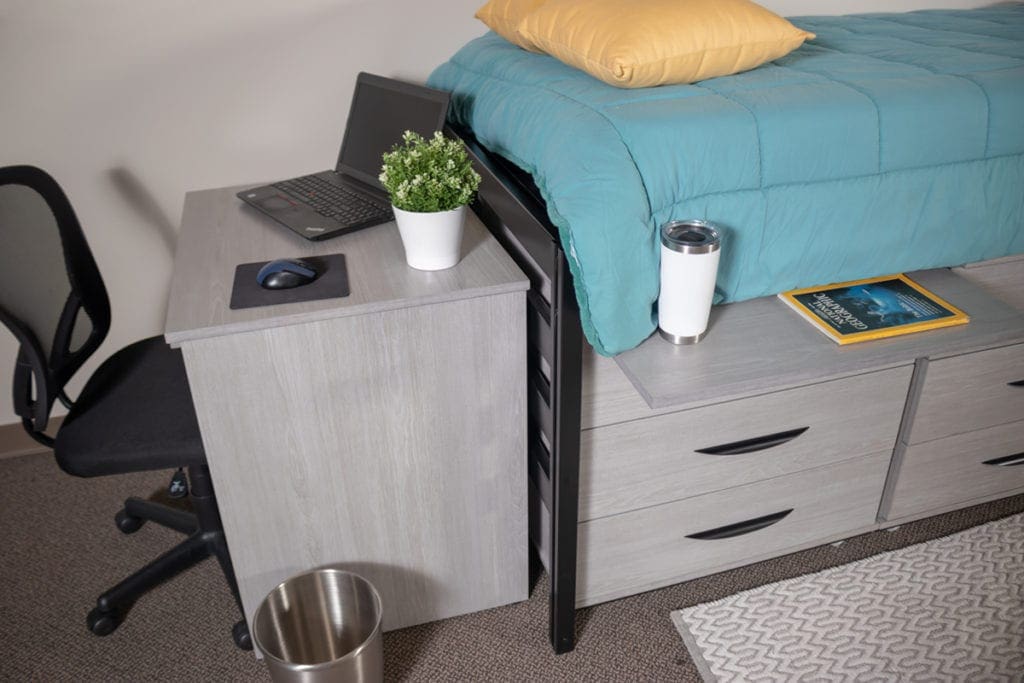 Some people can't even begin to study or work unless everything is in order. For those of you who love to be organized, the Makers of Cool had you in mind. The Calla Series is perfect for dorm rooms. The writing desks feature pedestals and pull-out shelves. Pull it out when you need it, put it back when you are finished.  Place chests under a raised bed and pull out a shelf to set you milk and cookies or a book on. Your study time never has to be disrupted with these helpful tools.
As afore mentioned, the Calla Series has features that make student residence life helpful such as pull-out shelves and modulating furniture.  Here are some other features:
High-pressured laminate tops that come in Italian Silver Ash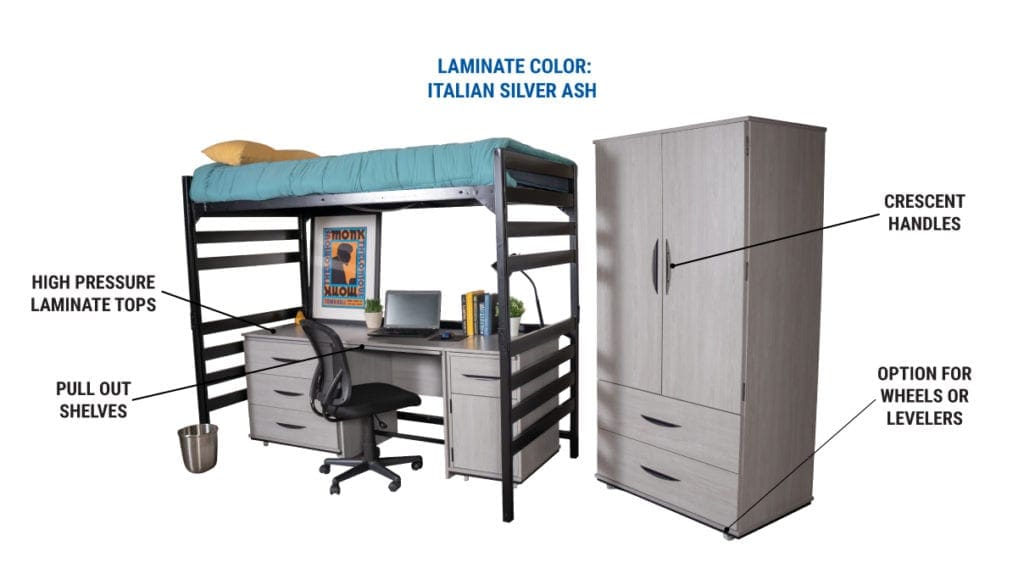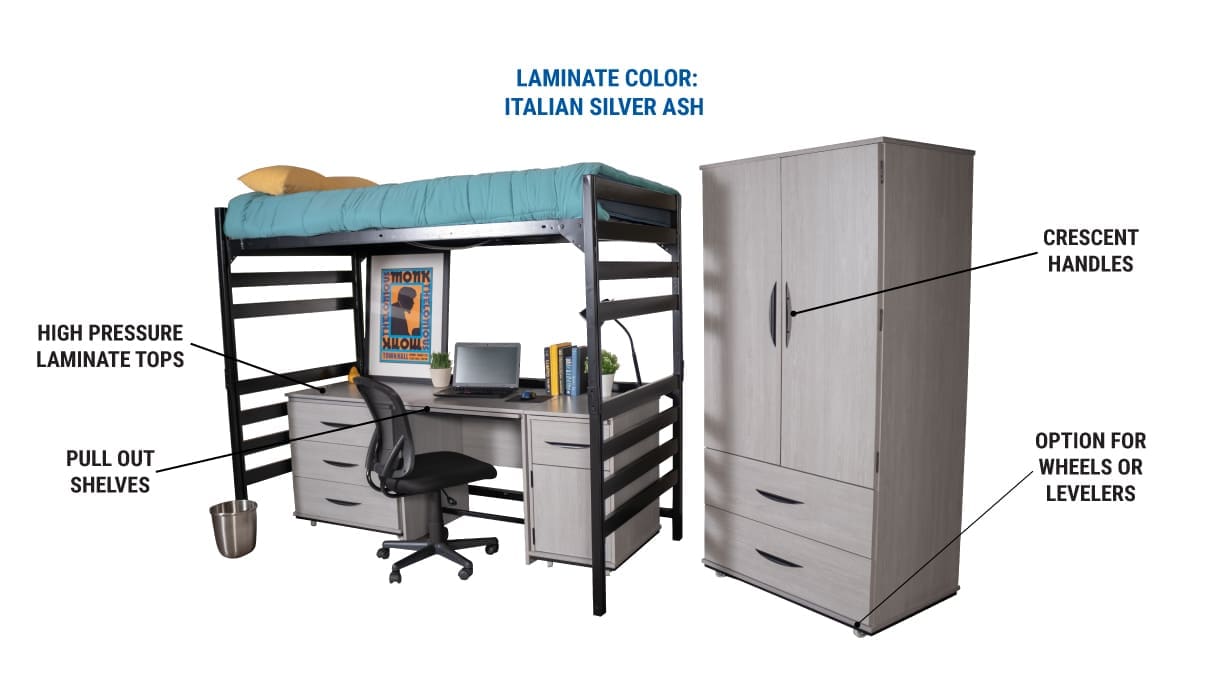 Crescent shaped handles
Optional wheels for levelers
Nightstands
Desk carrels
Bookcases
Wardrobes
Chests
Have a look here to see more student residence options or browse our catalogs for more amazing furniture products. You can contact us here or give us a call at 800-423-LOFT (5638). If you need something quickly, ask a representative about our Quick Ship Program. We would love your business.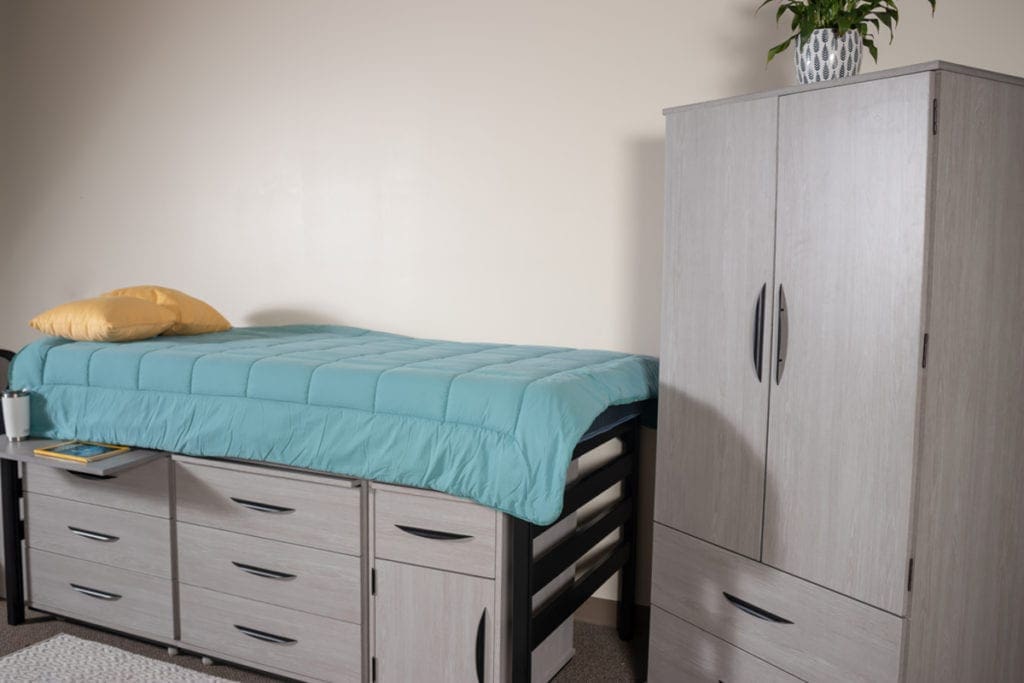 As a leader in the contract furniture industry, University Loft Company creates new and better products for college and university campuses, apartment complexes and new developments, off-campus housing and boarding schools, municipalities and defense quarters. Founder and owner, James N. Jannetides influences The Makers of Cool to innovate and improve their products.
Until next time ~ Ginger Bock