You know how certain smells remind you of things? Like brewing coffee brings thoughts of the morning.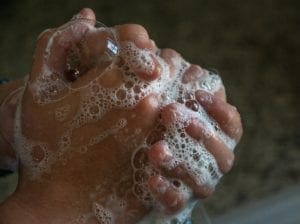 Butter popcorn reminds me of the movie theater. Bleach makes me think of cleanness. Now that we are careful to clean and doing so often, we also need to be careful what type of cleaning products we use.  We want to stop germs before we spread them. Soap and water are always effective for cleaning. Your hands will be cleaner washing with soap and water than just holding them under a faucet of running water. Cleaning your hands and keeping them away from your face is the best way to keep from spreading germs. 
Consider Your Furniture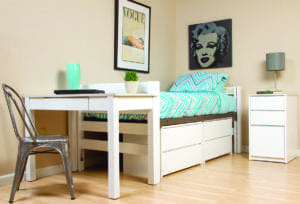 When cleaning your wood and laminate furniture, grab a microfiber cloth and combine dish washing liquid with warm water. Wash your wood or laminate furniture with this mixture.
When cleaning a stain from your upholstery, apply a small amount of liquid soap or upholstery cleaner to a wet cloth. Rub gently on the stain. Dampen a separate cloth to remove the soap from the upholstery. Use a dry towel to pull out the excess water.
Metal furniture is easy to clean additionally. Put a few drops of mild liquid detergent in a bucket of warm water and wipe the surface with a clean cloth. Use cold water and a clean towel to rinse.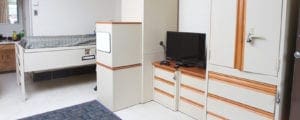 Watch out for harsh, abrasive, or corrosive chemicals. Bleach, ammonia, vinegar, or commercial cleaning products may damage the furniture, change the looks, or reduce the functionality of the product. You can get more tips on cleaning your fabric furniture by clicking here.
Spend a little time getting to know the products we manufacture by looking through our catalogs. If you see something you like or have a question, you can contact us here or give us a call at 800-423-LOFT (5638). If you need something quickly, ask about our Quick Ship Program. Whether a university, military, apartment complex, or new development, we would love to do business with you.
"While our competitors draw copies of our furniture and call it their own, we bring you the real deal." Says founder and owner, James N. Jannetides. University Loft Company blazes new and exciting trails with innovative products for military housing, universities, apartment complexes, new developments, and off-campus housing.
Until next time ~ Ginger Bock